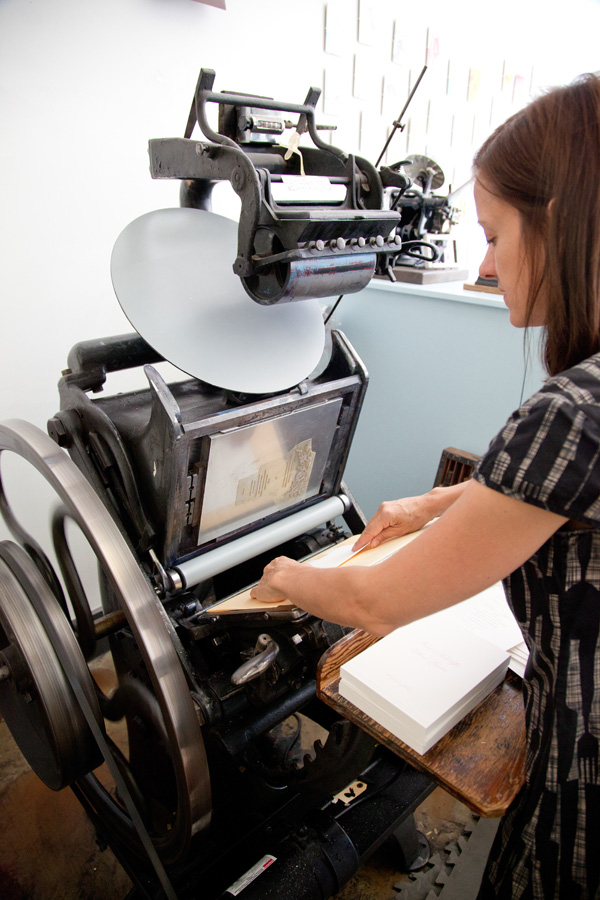 As the nexus of Brooklyn's tech community, Dumbo is best known for its digital landscape. But tucked in amongst its startup companies and art galleries on Washington Street is the studio of Sesame Letterpress and Design where Breck Hostetter makes a living as a printmaker creating cards, stationary and other printed curiosities through a process that's been around for over five centuries.
"It's an original method of printing or publishing," she explains. "We tend to work with 19th century presses. Most of ours are from the 1880s and 1890s. We stick with that style because we really like it. There's also just something so beautiful about the machine and the way it works that its kind of close to our heart, so we stayed with that era."
The era Hostetter refers to is known as the Victorian Period, which ended with the death of Queen Victoria, the British monarch, in 1901, and was better known as the Gilded Age on this side of the Atlantic Ocean. It's a period of time that not only produced the presses Hostetter uses to create everything from stationary and invitations to coasters, cards and calendars, but it also produced the inspiration for much of the illustration she adds to her designs.
"We really, really love the Victorian design," she says. "There's so much thought to detail and different elements. We also like incorporating a lot of modern aesthetics like color, clean design and bright paper." (more…)