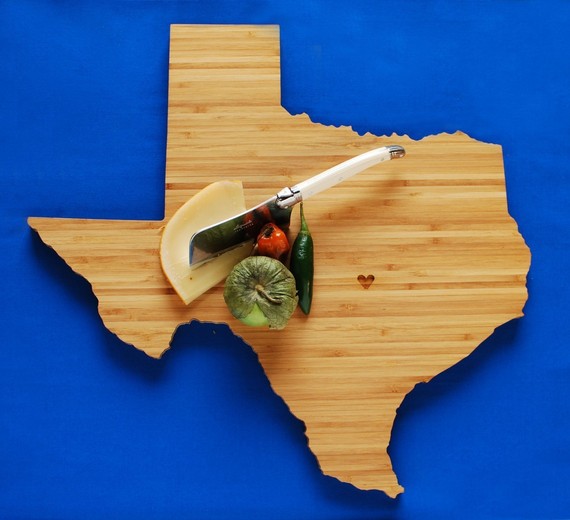 If you'd rather stay in bed and sleep off that turkey hangover than set your alarm clock to shop on Black Friday, head to your laptop instead of to Target. We've picked some of our favorite local shops with online stores and found three cool Brooklyn-based designers in the wilderness of Etsy. A few have thrown in a few sweet deals for you. What could be better? You support Brooklyn small businesses without braving the hordes–or straying too far from the leftover pie in your fridge.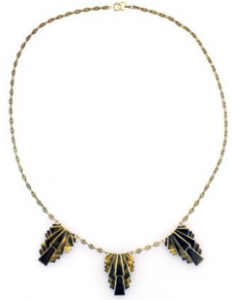 Old Hollywood Moxie has a well-curated assortment of vintage-inspired jewelry, clothing and homewares–it's the kind of place where you can't decide what to get because there are so many good choices. The Rockefeller Necklace ($85, with discount) from Brooklyn designer Jené DeSpain, is part of a collection inspired by early 20th century architecture in New York (we're also partial to her Empire earrings). Friday through Sunday enter the code BKBASED during online checkout and get 20% off the necklace.
Cricket Creek Farm recently started a cheese CSA, delivering to several local wine shops. They've collaborated with Vine Wine to offer a special gift CSA to give to cheese lovers. The five-week share will cost $60, run from Jan. 5 through Feb. 2 and pick-ups will be at Vine Wine on Thursdays from 4-7pm. Along with the weekly cheese share, .75lb of one of their five different cheeses, the gift CSA will include a coupon for 20% off any non-hard liquor, non-champagne purchase at Vine. The CSA share will go live on Cricket Creek's online store on Friday.
Support a thriving local bookstore, and local authors, while ordering online with our deal from WORD. The Greenpoint-based bookseller suggested three Brooklynite-penned titles as gift: The Magician King by Lev Grossman, Harry Potter for grownups, in the best possible way, signed copies available; Frankies Spuntino Kitchen Companion, a holiday bestseller, with its gold-trimmed pages and  mouth-watering recipes; and The Melting Season by Jami Attenberg, the perfect book to give to anyone who has ever been through a break-up (so, really, everyone on your list), signed copies available. WORD tees–the only shirt you'll own that you can wear to bed, then to work, then to a bar, and get compliments all three places–and WORD bookmarks are also a nice option. All five of these items 20% off now through Sunday, use the code BROOKLYNBASED at checkout.
As online shopping goes, Etsy is both a blessing and a curse. The Brooklyn-based company brilliantly connects makers and buyers, but it can also be completely overwhelming in the sheer number of objects to sort through, and, as Regretsy has shown us, some of those many items are on the totally bonkers side of wacky. We combed through a lot of crocheted kitten mittens to find these three great Brooklyn-based designers.
It's no secret that lots of Brooklynites are transplants–celebrate your home state, and display your Cricket Creek cheese CSA, with these sweet cutting boards from A.Heirloom ($40).Surely someone on your list needs some laptop or tablet protection. These sleeves from Fernfiddlehead ($22-$36) are nicely padded and come in patterns ranging from Marimekko-inspired to tweedy and guy-friendly. And, these custom-made pillows from In the Seam ($75) turn your photos (pets seem to work exceptionally well) into strange pieces of home décor.
For luxuriant beauty products, move your mouse to Miomia, Williamsburg's favorite apothecary. Escentric Molecules a cult fragrance line from London, matte nail polishes from Knock Out Cosmetics and the dude-friendly grooming brand Baxter of California are a few of owner Katie Chang's faves right now. Enter the code gobblegobble during checkout for 15% off all orders, Friday through Sunday. And yup, they totally carry beard oil.
Sponsored Tip Bryn Lander's new high-end vintage fashion shopping site, The American Vernacular, focuses not only on individual garments, but also their histories, the history of their designers and eras they came from. Hence her motto: Vintage in context. Even so, Lander's pieces speak for themselves. A striped mohair jacket from Hudson Bay, a perfectly polished dress from Pierre Cardin and a teal Bill Blass overcoat from the 80s are just a few of the items she's collected on roadtrips around the country, and is now offering on the site. For free domestic shipping on your first purchase, enter the discount code "brooklynbased" during checkout.