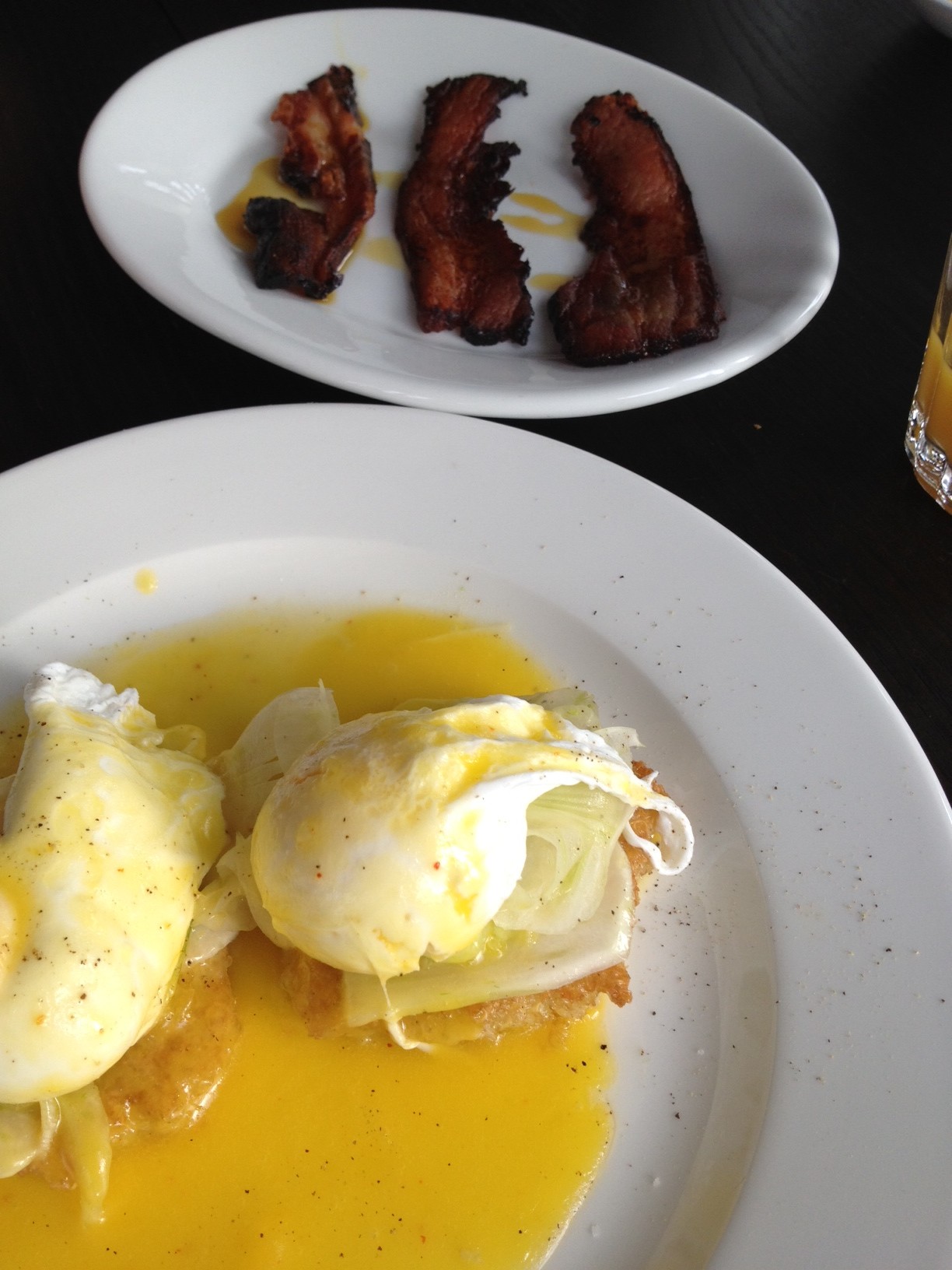 Walden, the newish restaurant on Lorimer and Powers in Williamsburg (in the spot that was once Baba) had been serving brunch since December. The menu features lots of seasonal dishes, slab bacon, granola and house-cured sable and falls into the category that my husband likes to call "yuppie brunch," a category I personally love. You won't find a giant burger and fries at Walden so if you need a serious sop-up-the-booze breakfast you're better off heading elsewhere. That being said, the space is beautiful and the food is really good. It's just not ginormous, gut-busting and ridiculous. Which is a drawback to some, a boon to others.
Here's the lowdown.
Dishes tried: Poached eggs with shaved fennel, quinoa cakes and hollandaise with a side of bacon. Chicken meatball sub.
And?: The totally hippie/hipster/yupster take on eggs benedict was delicious and I didn't feel like taking a nap after. The sub, which came with pesto, was declared superior to The Meatball Shop.
Dishes served at nearby tables: A table near us got the last brisket sandwich, which looked delicious and the toddler and her mom next to us were way into the French toast.
Coffee: All espresso, pretty good.
Mimosa price?: $9
Wait?: There was no wait at 2pm, though that's past prime brunch hours.
Upshot: If you need a grease bomb, head elsewhere. If you're down for a medium, not giant plate of brunch made from pretty awesome ingredients, Walden is your spot.
Note: Cash only.