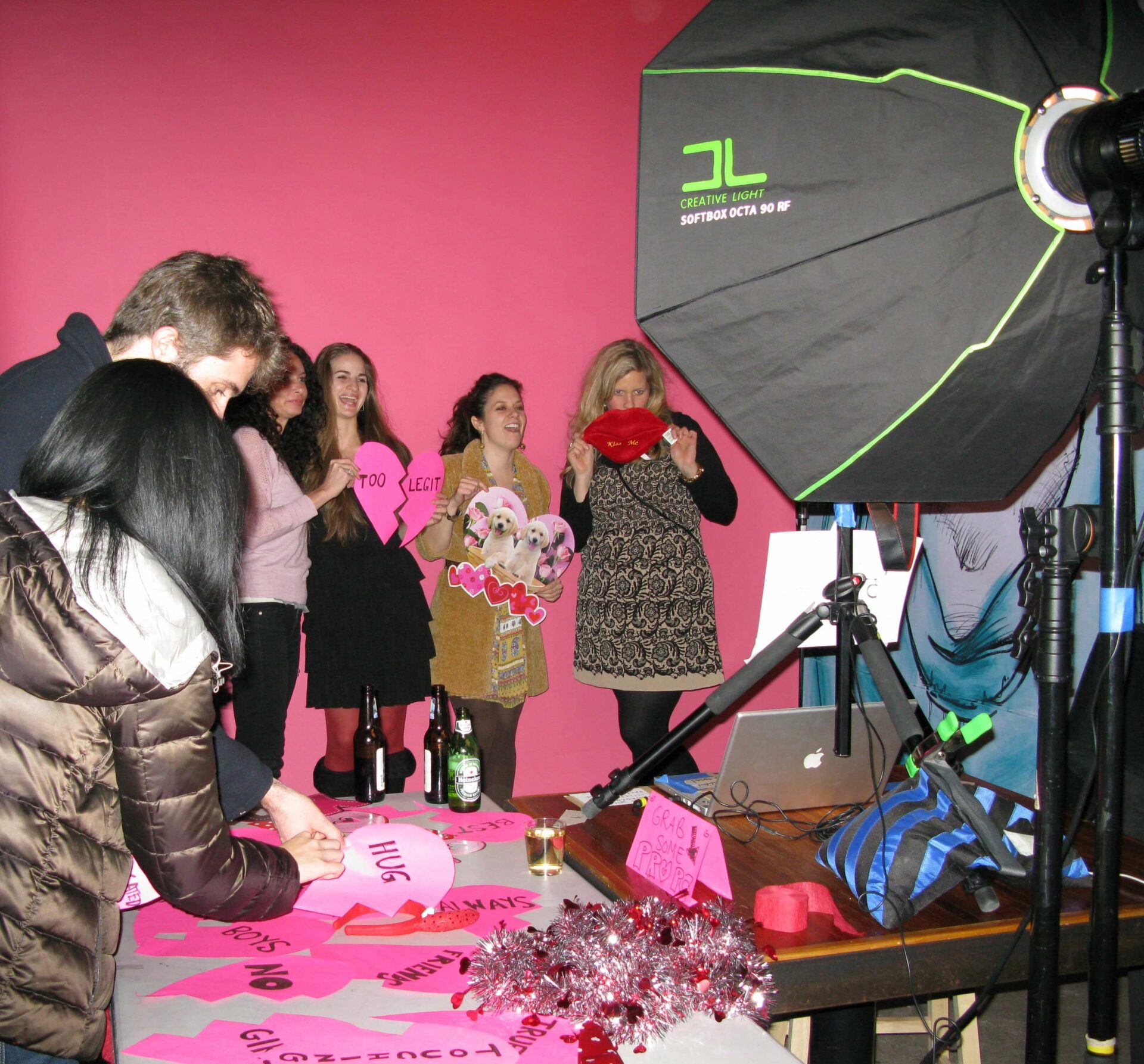 Valentine's Day can be a lonely holiday if you don't have someone to spend it with, and being whacked in the face by bouquets of flowers and balloons on the subway doesn't do much to quell feelings of unrequited love. But, if the standing-room-only crowd at Littlefield Tuesday night was any indicator, watching others re-live their own memories of relationship rejections does just the trick. The Rejection Show, a monthly variety show hosted by funny man Jon Friedman, held a special performance in honor of the holiday that was all about laughing at the expense of others' failed romances; call it cathartic comedy.
Even if they were only laughing to keep from crying, the crowd was certainly laughing, as a revolving list of artists, writers and comedians, including Lizz Winstead, Eliot Glazer, Dave Hill and Liam McEneaney shared the details of love affairs gone awry. With all the chairs taken early, people sat on the cement floor and stood against the walls under an installation of plastic bottles sliced to look like vines lit up by white fairy lights drinking and eating slices of Daly Pie. Even Friedman seemed a little surprised by the size of the crowd when he took the  stage to start the show. "I'm glad you guys came," he told us."You can clearly relate. There are a lot of you."
After an opening number by The Defibulators, a honky-tonk band whose lyrics encouraged the crowd not to off itself, Friedman opened the Pandora's Box of rejection by reading entries from his seventh-grade, school-assigned diary. Diary entries were a popular source of material in fact. It seemed most of the performers' memorable rejections stemmed from their school days, though we were also treated to tales of Myspace pen pals who turned out to be prostitutes; love found and lost at an auto trade show; a tryst with Adam Ant in the eighties that ended all too soon; and the ins and outs of avoiding secret crushes on the F train. Stand-up comic Jordan Carlos told a vicarious story about a couple who decided to dissolve their marriage on the subway–he took the train all the way to Queens just to hear how it ended. Not well, in case you were wondering.
The Rejection Show started as an inclination on Friedman's part in 2003, but didn't take shape until 2005 or 2006 he says. "I wanted to come up with a unique idea nobody else was doing," he said. "Working in a development department at Comedy Central, I had to send out rejection letters. I decided to make an entire variety show about rejections."
After the show, when asked why he didn't go the more traditional route, even for just a night, and make it a night of love gained not lost, it took Friedman only a nanosecond to answer.
"Who wants to hear that?"