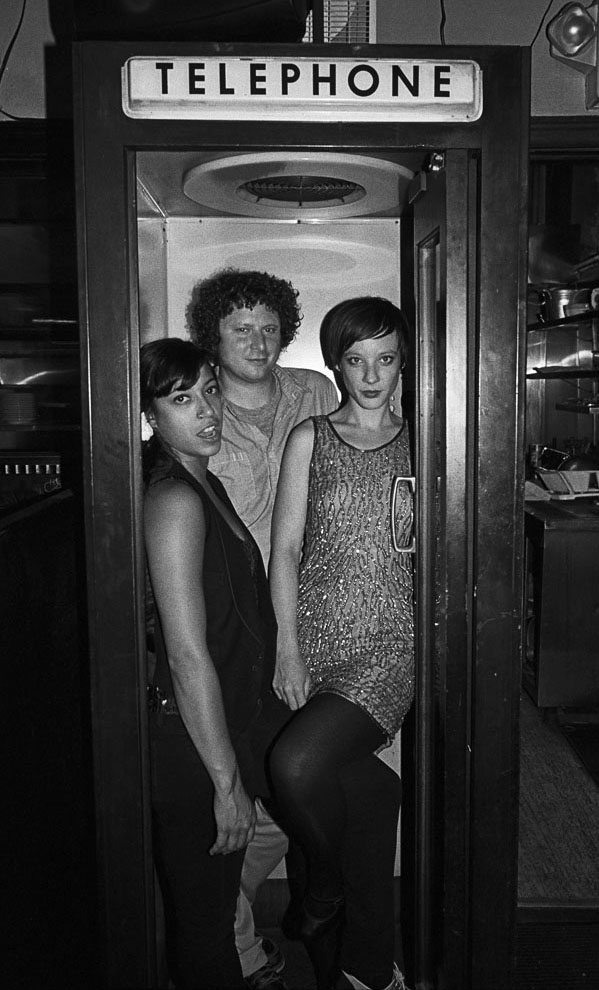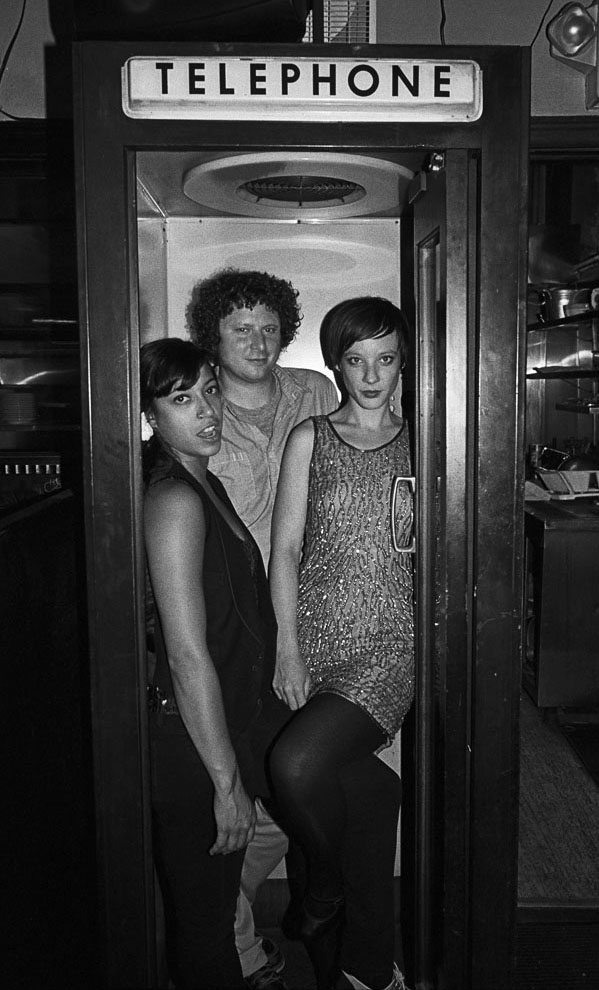 Sometimes the best discoveries are by happy accident. That was the case last year when I went to The Rock Shop in Park Slope to see a solo show by the New Pornographers' Kathryn Calder. Although I didn't have a chance to see Calder (because I had to be somewhere else later that night) I did get to see the opening band perform. Mattison was a complete unknown–I had never heard of them and I didn't know anything about their sound.
As I watched then perform, I was caught up by Mattison's music, which was quite different to what I was accustomed to hearing in downtown clubs. The music by this trio–singer/keyboardist Kate Mattison, bassist Jay Steinhauer and drummer Angel Ortiz–could be best described as a mix of retro pop and '70s R&B.

At the time of The Rock Shop show, Mattison was working on a full-length record. Now the band is about to release that record, Three's a Fantasy, tentatively scheduled for May.
"It was definitely not intentional," Kate, a Greenpoint resident, told us later about the band's retro-soulful approach. "A lot of times I didn't think I knew where it was coming from. I'm a very emotional girl…I certainly wear my heart on my sleeve. I've always been that way."
The group's songs are soul-jazz-pop and the lyrics touch on romantic yearning. "I think a lot of times I would have trouble expressing what I'm feeling in a relationship or outright saying it," Kate said. "So for me I'll write a song about it."
The feel of the record is a reflection of how it was recorded at MetroSonic Studio in Williamsburg. "It's an all-analog recording," Kate explained. "We did nothing digital. We did everything super old-school…it just sounds warm and beautiful. At that moment in time when we were recording it…we wanted to convey that warm analog sound, so we might as well do it on tape."
Originally from Ohio, Kate said she grew up on classical music and performed classical piano. The strong soul presence in Mattison's sound traces back to some of Kate's early influences, including Roy Ayers and Janet Jackson. She said she loved the R&B hits: "I can remember sneaking out and riding my bicycle and listening to Smokey Robinson on my cassette player…as a very little girl."
Kate and Jay performed music together in Ohio before they moved to New York several years ago. So far, the band has performed in venues throughout Brooklyn like Zebulon and the The Rock Shop. Kate especially loves playing at Sunny's Bar in Red Hook. "In my opinion, that place only has musicians' musicians in New York City playing there. When we started playing Sunny's, they were skeptical. They were like, 'Okay we'll take a chance on you kids.' Now we go to Sunny's and it's amazing. For me, it's like one of my favorite spots to play. It's so special."
As for the future, Kate says she hopes Mattison will go on to tour for three years. "We've had so much fun doing this…we've become like a little family the three of us. We all love each other very much…we'll keep working hard—I'm not ready to stop. I won't speak for my bandmates but I'm pretty sure they're not ready to stop either."
Mattison plays at Littlefield (622 Degraw Street between Third and Fourth Avenues); Friday, Feb. 24; doors 8pm, show 8:30pm; $8.