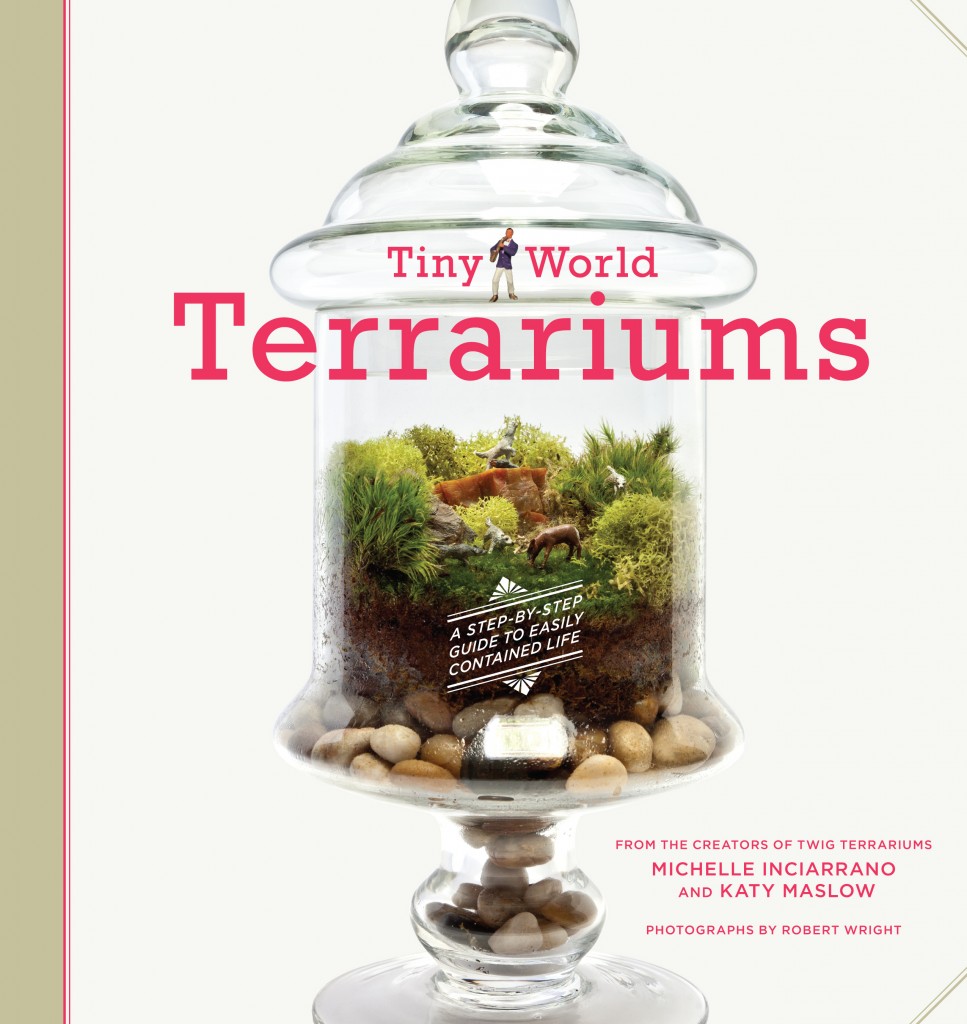 When childhood friends Michelle Inciarrano and Katy Maslow reunited a few years ago, both had no idea that their craft nights would soon grow into a booming business.
"One day I pulled a cruet jar out of my kitchen cabinet and said, 'I want to make a terrarium out of this,' " said Inciarrano. Soon, they were making more terrariums than they could give away to friends. So they began to sell them, under the name Twig Terrariums, in 2009.
Their first day at the Brooklyn Flea, The New York Times discovered them and featured them in their Home & Garden section. Their second day at the Flea, Country Living magazine found them. "And this was just beginning of the craze," said Inciarrano.
The craze is still going strong, for Twig and terrariums in general. Along nearly every stretch of boutiques in Brooklyn, in at least one friend's apartment, chances are you'll find some combination of plants enclosed in glass. (Come to think of it, it's kind of amazing that Portlandia hasn't done a spoof on terrariums yet.)
How'd they become the Chia Pet of the Aughts?
"I think everyone needs some nature in their lives," said Maslow. "And a lot of times, especially when you're an uran dweller, you don't have it. This is a nice, easily containable way to have it in your life and in your home. Plus they're really cute."
Twig Terrariums has always played up the cute factor by using funny figurines to populate their miniature worlds–everything from punk rockers to chainsaw murderers. And now Inciarrano and Maslow have just published a new book, Tiny World Terrariums: A Step-By-Step Guide to Easily Contained Life, that gives instructions on crafting your own terrarium, down to adding precious people and animals.
To celebrate, they're hosting a book party at their Gowanus studio Friday night, April 13, with food, drinks and a raffle for one of their largest creations (the proceeds go to the Rotary Club, which is helping bring safe drinking water to third world countries via LifeStraws).  Afterward you can find the book on sale at their studio (274 3rd Avenue near President Street, open Thursdays through Sundays from noon to 7pm), Cog and Pearl, and Brooklyn Collective.
We have one copy to give away, too. To enter, like us and tells us you want one on Facebook. We'll be picking a winner Monday am!