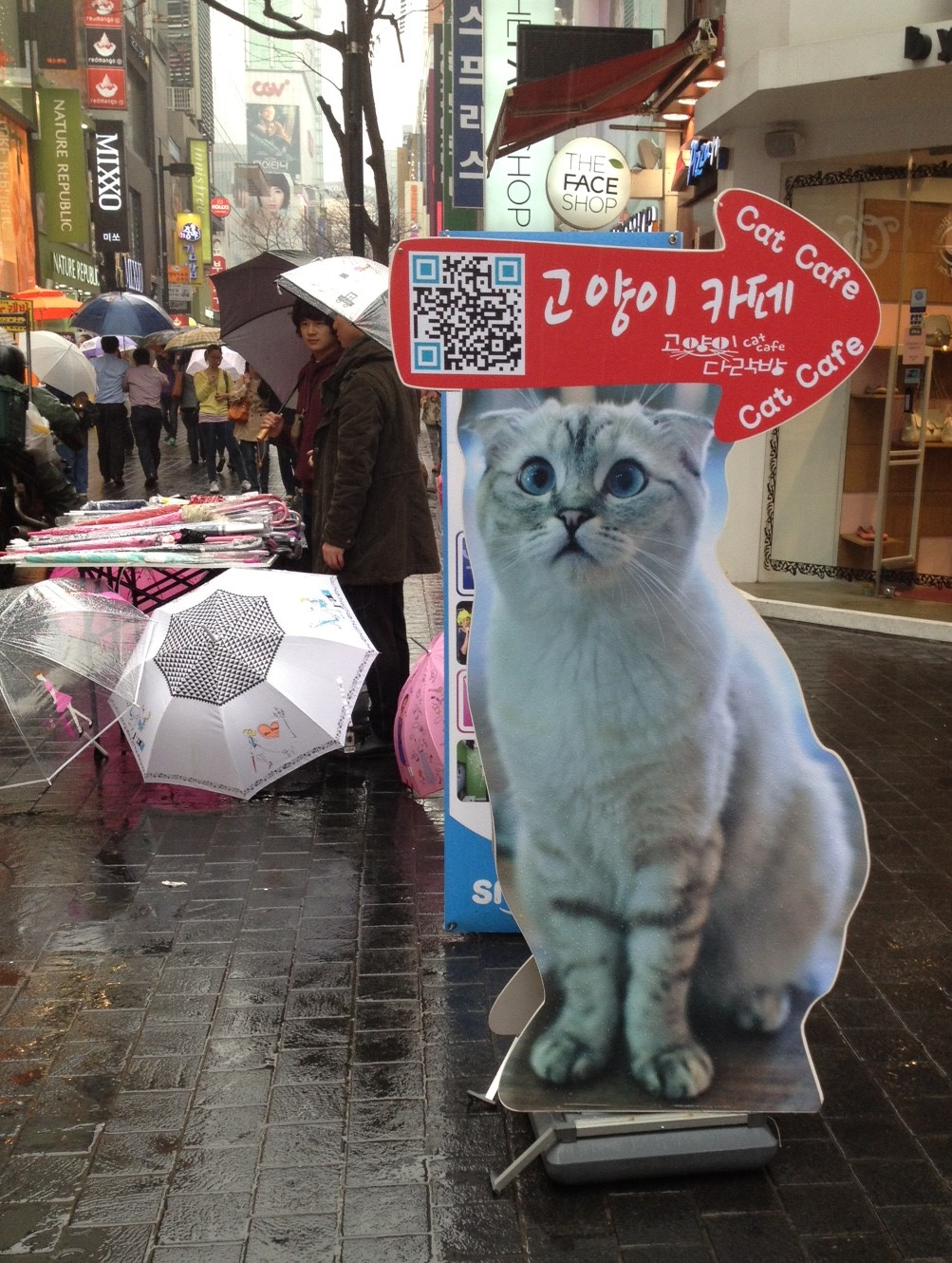 When I was in Seoul, visiting my sister last week, we strolled past ads for a few cat cafés–places where busy Koreans, with no time to care for a pet, or an apartment too small to share with a litter box, go to get some whiskery face time with felines. Seriously, if you think New York City apartments are small and expensive, try a Seoul studio on for size. Anyhow, it turns out that the Japanese are way into paying for kitty companionship as well.
@PSFK Cat cafes are a real thing in Tokyo right now.

@hyperallergic New York State voted to increase arts funding by $4 million in 2012. Woot! Just felt a little surge of Empire State pride!
@NYTFridge Staid outdoors-y company Woolrich is making waves with a new pair of sporty chinos with a special concealed weapon pocket, The Times reports.