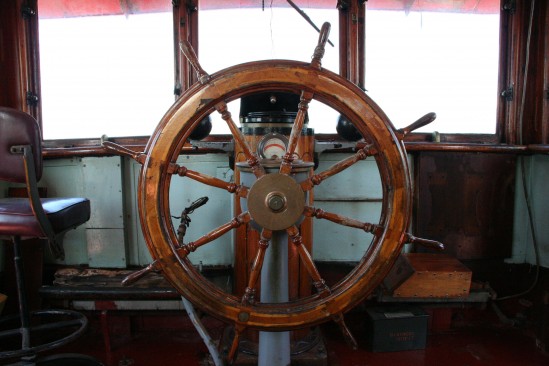 Email will always be our first love, but we're pretty fond of the short bits, longer columns, reviews and slideshows now appearing on the Brooklyn Based blog. Here are some of the best posts from April.

Brendan Spielgel, the food writer extraordinaire who brought you Tuesday's taco guide, introduced us to kolaches and suggested a few places for weekday brunches, among other tasty posts for his column, To Go. Check the blog tomorrow for his take on Pok Pok. In other food news, the ever-eloquent Collen Kane read through all the hype about Brooklyn's expanding food scene and came out the other side with, for the internet, a unusually positive, non-alarmist takeaway. "We are filthy stinking rich in food," she declared. "I am okay with that." And, as if to illustrate Kane's point, Keith Holser tried out a cupping class at Toby's Estate for our Pass or Fail feature.

In his column, The Freelance Life, Jon Reiss introduced us to 10 must-listen podcasts, completely updating our iTunes subscriptions. On a different professional development tip, we profiled Brooklyn Beta's "summer camp" for web developers and designers.
In nautical news, we wrote about one sailor whose ship is docked on the shores of Greenpoint–and the sailing lessons he's planning for this summer. We also republished Keri MacDonald's slideshow of photos of the Mary A. Whalen,  the retired oil tanker that has been docked in Red Hook for the past few years, and is now desperately looking for a new home. And Liza Eckert took some gorgeous photos of peak cheery blossom season at Brooklyn Botanic Garden. Even if you make it to this weekend's Sakura Matsuri Festival, it's the only way to see the trees in their full glory, since they bloomed so early this year.
In music news, David Chiu has been profiling rising stars like Cat Martino (who's recorded and toured with Sufjan Stevens and Sharon Van Etten) and legends like Tommy Stinson of the Replacements and Guns N' Roses. Check the blog later today for his post on beloved venue Barbès and its 10th anniversary. And our latest BB Songs–in which Laura Leebove invites a Brooklyn musician to record an exclusive song at Gowanus recording studio, Let 'Em In Music, then join her for a musically-inspired meal for her blog, Eating the Beats–is one of our all-time favorites: a cover of Kate Bush's "The Hounds of Love," by Gabriel and the Hounds.
Finally, readers have been submitting great questions, and Dot has been offering sound and hilarious advice in our new column, Dear Dot. She helped a pair of squabbling sisters, lent her ear to the daughter of a hoarder, helped save a marriage from the dreaded dish dilemma, and this week, Dot advises a woman to think hard before telling her bf that his eating habits annoy the hell out of her.
Stay up-to-date on all things BB: Follow us @BrooklynBased + fan us on Facebook.