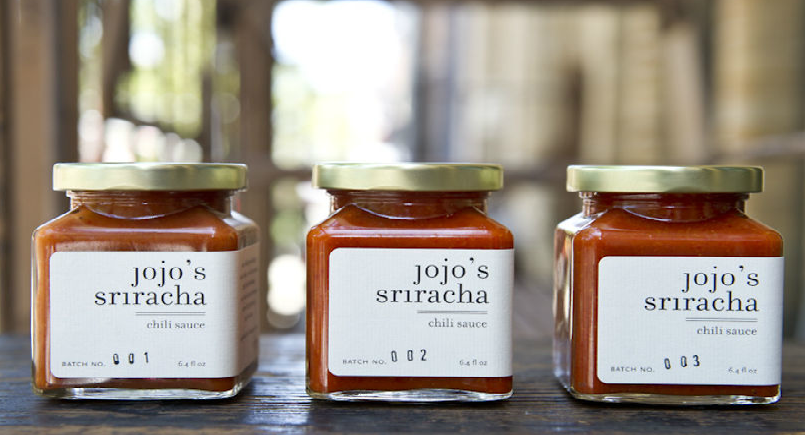 Sriracha–that rooster-fronted spicy red sauce that has gone from Asian restaurant afterthought to kitchen must-have—is surely the most hipster of all condiments. So it was only a matter of time before we got an artisanal, handcrafted Brooklyn version.
Brooklynite Jolene Collins makes her small-batch sriracha from a variety of local, pesticide-free chili peppers, replacing the red jalepenos found in the store-bought stuff with a lively mix. She blends those with organic vinegar, organic evaporated palm sugar, organic garlic and sea salt. Collins started selling Jojo's Sriracha through her Etsy store, and not surprisingly, if you've spent more than a minute in this borough, sold out immediately.

Right now, she's raising money through crowdfunding site Lucky Ant so that she can buy an industrial grinder and take her sriracha production to the next level. She's almost two-thirds of the way towards her $3,000 goal, and the edible rewards are well worth it. A $10 backing gets you a jar of the cock sauce, or $100 buys your way into an October 18th three-course sriracha and beer dinner at Beer Table. Check it out!