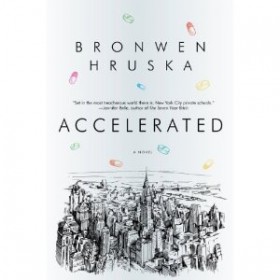 Last week on the Freelance Life we talked about books on writing. Bottom line though, nothing is more beneficial for an aspiring fiction writer than reading fiction.  A lot of people repeat the mantra, "Write every day no matter what." This is good advice but it's as important, if not more important, to read, constantly, and not just the classics, but up-and-coming authors. Today, I list five new or soon-to-be-published novels that represent a pretty wide spectrum of the kind of fiction that's being published and recognized right now.
Two of the books on this list are being released by the same publisher–Soho Press, a house that, under the recent tutelage of Bronwen Hruska, has put out some notable and groundbreaking literary fiction. Soho has been leaning toward the kind of writing that's edgy and emotionally rich, without falling under the guise, or sometimes crutch, of "experimental fiction." I discovered Joshua Mohr's writing when I was asked to review his last novel, Damasucs for Vol.1 Brooklyn. As soon as I read the first page, I was sure that I'd found something I'd long been searching for, hard hitting, dark, yet eloquent writing that feels natural and honest.  With marketing budgets disappearing for novels, the best we can do as voracious readers is to recommend and seek recommendations to spread the word about books we love. These are the five books of the season that I recommend to you. For more on my Freelance Life follow me on @jonreiss or check out my blog.
Nine Months by Paula Bomer, out now, Soho Press
Generally, the last thing I want to read or watch is anything having to do with birthing and rearing children.  Yet, here is something I've experienced with fiction–a great writer can take a subject you are the entirely uninterested and have you bordering on obsession by the time the book is finished. On the other hand, a bad writer can take a topic you love a make it a chore to read about.  Bomer's writing style is honest, straightforward and courageous, a refreshing voice in the baby book melee.
Black Fridays by Michael Sears, out now, Putnam Books
Black Fridays begins on the day that former Wall Street hotshot Jason Stafford gets out of jail. Not only does he find himself facing the everyday struggles of any ex-con, but those of a white collar ex-con with an autistic son, a basketcase ex and a shady new gig that may land him right back where he began.  Sears writes the kind of fiction that sells with a sharply honed, intelligent voice. The best airplane book you'll ever dig into.
Too Bright to Hear Too Loud to See by Juliann Garey, due out on Dec. 26, Soho Press
Hollywood glamour, electroshock therapy and fish forks. Garrey's debut novel puts mental illness up against the backdrop of Hollywood delusion, all in a voice that rivals the intensity of Chuck Palahniuk.
Accelerated by Bronwen Hruska, due out on Oct. 2, Pegasus Books
A Manhattan photographer finds himself newly single and treading water in the over-chlorinated pool that is New York City's private schools.  However, when one of his son's friends dies mysteriously, and at the same time a school psychologist starts pushing him to take desperate measures to keep his son at pace with his peers, Hruska's protagonist finds himself having to choose between drowning, or a shockingly cold reality that lies beyond.
Fight Song by Joshua Mohr, due out on Feb. 12, 2013, Soft Skull Press
There's something about Mohr's writing that feels punk rock, or at least unaffected by the literary world.  Fight Song is a book about a man who snaps, and then finds himself searching for meaning after a bicycle accident. The novel promises to have the same kind of insight and multiple character, multiple perspectives elements that Mohr has employed so effectively in earlier novels.  Mohr, I imagine, writes the way Bukowski might have if he wasn't so self-obsessed.