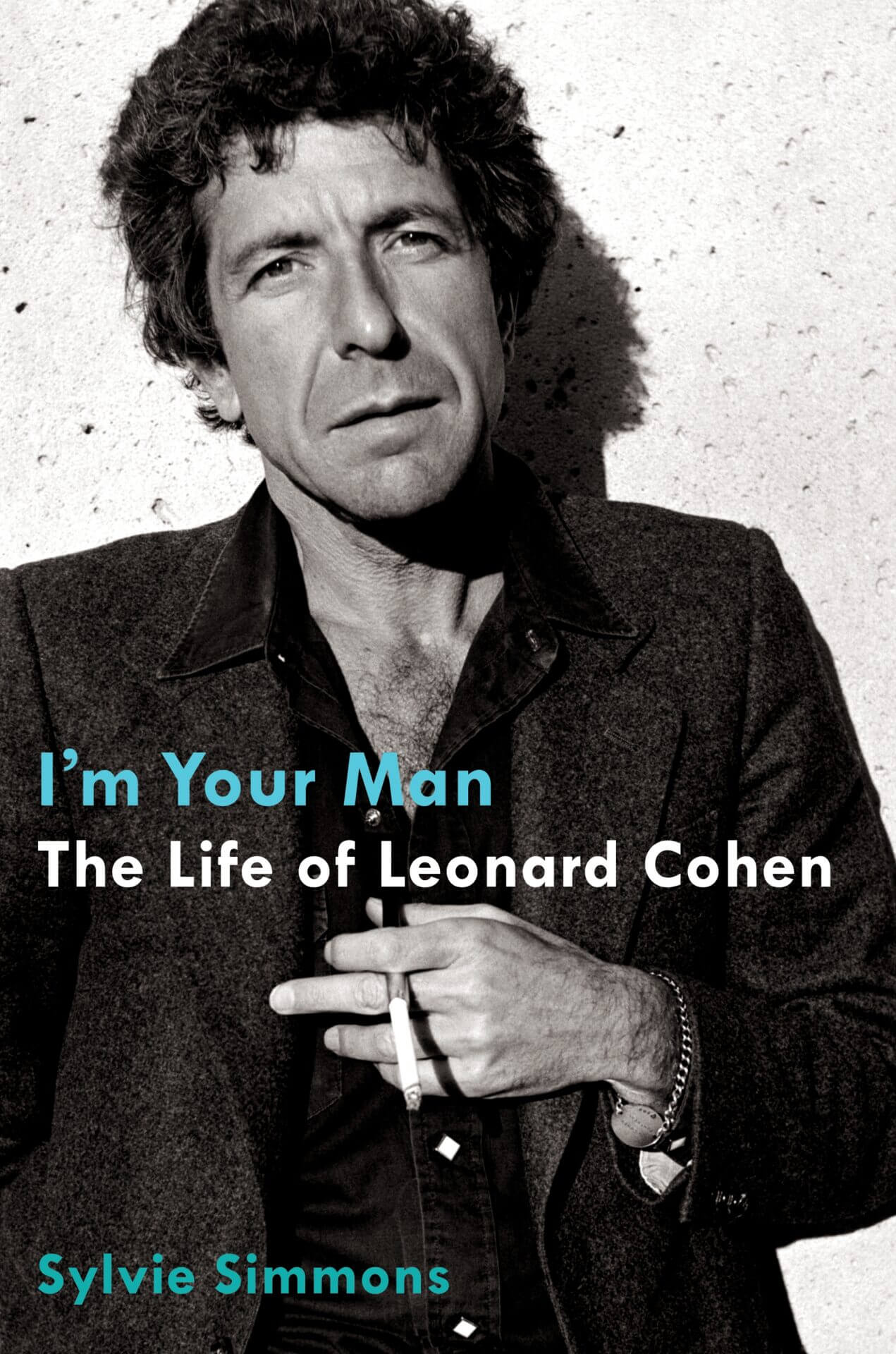 Leonard Cohen's life reads more like a work of fiction than a true story–the details are almost as incredulous as they are legendary. A Canadian who started out as a poet and novelist but then later found a larger audience for his poetry through music, he lived a bohemian lifestyle filled with travel, women and spirituality. The latter was marked by a hiatus from music during which lived in a monastery. With his distinctive deep voice and lyrics, Cohen created a body of memorable music in such works as "Suzanne," "Bird on a Wire," "So Long, Marianne," "Chelsea Hotel #2" and "Hallelujah." His songs have been covered extensively by a wide variety of artists, and the songwriter, who was inducted into the Rock and Roll Hall of Fame in 2008, has been the subject of tribute albums.
At age 78, the man shows no signs of stopping. Earlier this year, Cohen released a wonderful album called Old Ideas–his first in eight years–and next month, he will be performing at Madison Square Garden and the Barclays Center (I can tell you from personal experience that he puts on an amazing show, so definitely see him if you can).

Adding to his aura, is a recently-published book by the British music journalist Sylvie Simmons called I'm Your Man: The Life of Leonard Cohen. This brilliantly written and well-researched 570-page tome covers all aspects of Cohen's story from his Canadian upbringing, to his songs and albums, to his romantic relationships and his reemergence in the public eye through touring due to financial necessity.  I'm Your Man features interviews with Cohen himself and his friends, colleagues and ex-lovers.
Coinciding with the recent release of her book and Cohen's upcoming concert appearances, Simmons will be discussing the singer-songwriter here in New York this week, first at BookCourt in Brooklyn on Tuesday, November 13; and then at Housing Works Bookstore in Manhattan with Alan Light, who also wrote a soon-to-be published Leonard Cohen-related book called The Holy or the Broken.  I spoke with Simmons via email recently about writing I'm Your Man, interviewing Leonard Cohen, and the artist's future plans.
Let's start with the most obvious: When, how and why did you want to write a book about Leonard Cohen?
The book took me three years to write, though it had been simmering away in the back of my mind much longer than that. In 2001 I was living in London — where I'm from — and writing for MOJO, a British music magazine known for lengthy, in-depth interviews, of which I've written many, when Leonard came over to promote his first album of the new millennium, Ten New Songs. Our interview stretched over three days. But later, going through the reams of transcript, I realized that there were still so many questions. When I read the existing biographies, I was left with even more questions. Gracious, charming and attentive as he might be, he is also a private man, an elusive man, and an expert in smoke and mirrors. I wanted to go deeper and see what I could find. But I knew even then how much hard work this would be, so I kept putting it off, until his remarkable last tour pushed me over the edge, and I wrote a book proposal.
What differentiates your book from other rock bios is the fact you actually interviewed Leonard himself as well as many of his colleagues and former girlfriends/muses.
The task I set myself was to start, as much as possible, from scratch. To do the detective footwork, go to the many and various places he's lived in, and wherever possible get information directly from the sources rather than simply relying on what's been written before. I had an idea at the outset of some of the people I wanted to talk to, more than a hundred of them, all chosen for a reason, not because of their celebrity status, but because of the insights they might give into a certain aspect of Leonard's life. So I spoke to the old rabbi who taught Leonard's bar mitzvah class, to monks from the monastery where Leonard lived for five years in the '90s, friends from his childhood in Montreal, poets friends from the Greek island of Hydra where he still has a house, companions from London, fellow-travelers from the Chelsea Hotel in New York, his lovers and muses, his musicians, record producers and his book editors — one thing that perhaps distinguishes my book from the rock bios is that it gives equal focus to Cohen's literature, his poetry books and novels.  So many writers have concentrated on one or the other, but it seemed to me that word and music were inseparable to Leonard. As are all the other elements in his life — his spiritual life, his depression, his life as a ladies man. One element could not exist without the other.
The other important thing is that I knew from the beginning that I wanted Leonard's voice and presence and personality in the book. So throughout my book there is a kind of ongoing conversation between Leonard and his biographer — so I guess that's another distinguishing point.
Was he initially reluctant to participate in the book or was it the opposite? And what were your impressions of him when you chatted with him?  I get the feeling that despite his legendary superstar status, he's also a humble, polite man with a wry sense of humor.
Leonard neither wanted a book about himself or asked me to write it; nor did he ask if he could read and approve what was in it. But none of these stopped him from giving his support. If I had not had his support, it would not be the book it is. In the beginning, I'm sure he must have been in two minds about it — he is after all, as you know, a quite shy and very private man. And to write a book about someone — to do it properly, to go back the source, to retrace his steps, go to the places he's lived, talk to his childhood friends, his publishers, his muses, his lovers, his musicians, his rabbis and his fellow-monks, digging around for facts and stories and insights — well, it's a hell of an intrusion. But Leonard stopped no-one from talking to me (which is not always the case with the subject of a biography), he even talked to me himself, and allowed me to use material I found in his archives — and loaned me photos from his personal collection. It would be nice to think that, as the months of investigation turned into years and he'd get a call from yet another name from the past asking about this British woman who'd asked for an interview, that maybe once or twice, when he picked up the phone it might have made him smile. Whatever his feelings about it, he was the perfect gentleman. And yes, all those things you mentioned apply to him – modest, impeccable manners, very wry sense of humour.
Was there anything that fascinated you about the man–a fact, anecdote–that you never knew about before while working on the book?
Hard to sum this up in a sentence because, over the space of three years 110 interviews and digging through all sorts of archives I was given access to, I found out so much I didn't know and I heard (and confirmed) so many new stories that shed new light on him and his work. I just don't know where to start. There was a good review in the Montreal Gazette by a writer who is obviously an aficionado, but who mentions things he hadn't known before. Here it is, I hope it helps.
Obviously Leonard is on tour and he recently put out a new album Old Ideas. How do you foresee his future plans, if he has any?
I last spoke to him in December of last year, at his home in L.A. He was already working on a new album in his home studio, a follow-up to Old Ideas, which, if all goes according to plan, he should have ready for release next year. He'll finish it during a break in the tour, then go back on the road. After his initial reluctance to go back on the road in 2008  — he hadn't toured in 15 years; he was forced to, having no money in the bank thanks to a bizarre story I recount in full in the book – he came to love the disciplined routine of the road. He told me he hoped he would be still touring when he was 80. He also said he planned to take up smoking again at eighty, and was looking forward to sneaking behind the tour bus for a quiet cigarette.
Sylvie Simmons will be speaking on Tuesday, November 13 at BookCourt, 163 Court St., Brooklyn, 7 p.m.; and on Wednesday, November 14 with Alan Light at Housing Works Bookstore Café, 126 Crosby St., New York, 7 p.m. For information, visit www.sylviesimmons.com.