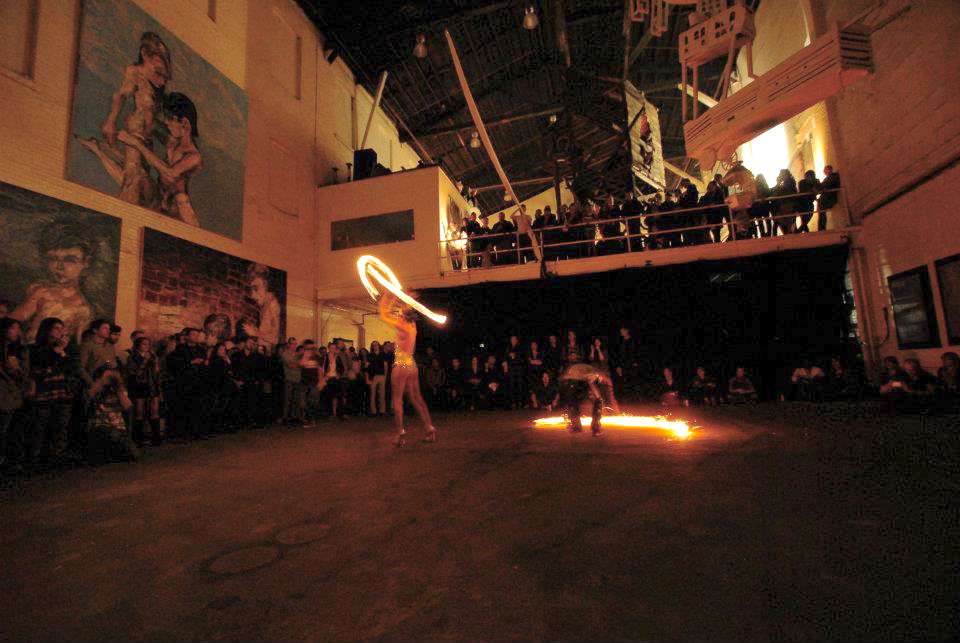 This is Part 2 of our guide to the most scrumptious spectacles to help you shove 2012 out the door in extravagant style, brought to you by Brooklyn Spaces. (Check out Part 1 here, then Part 3.)
Rubulad Presents Party-Go-Round! at three secret Bushwick locations
9pm, $20
One of New York's oldest underground art-party collectives, Rubulad has been a bit quiet lately, but they've got a crazy New Year's planned. One ticket gets you into all three parts of the party: the Palace of Light, where you can hear music by Friend Roulette and Not Waving but Drowning; the Cabaret of Curiosities, where you can watch a panoramic puppet show, magic, and aerial performances; and the Interstellar Observatory, where you can dance to tunes by DJ Shakey, Ol' Stark, DJ Mojo, DJ $mall ¢hange, and more. There will also be a nonstop film fest, a light circus, rides in a "magical RV," and more. See www.guncle.org next week
for more info.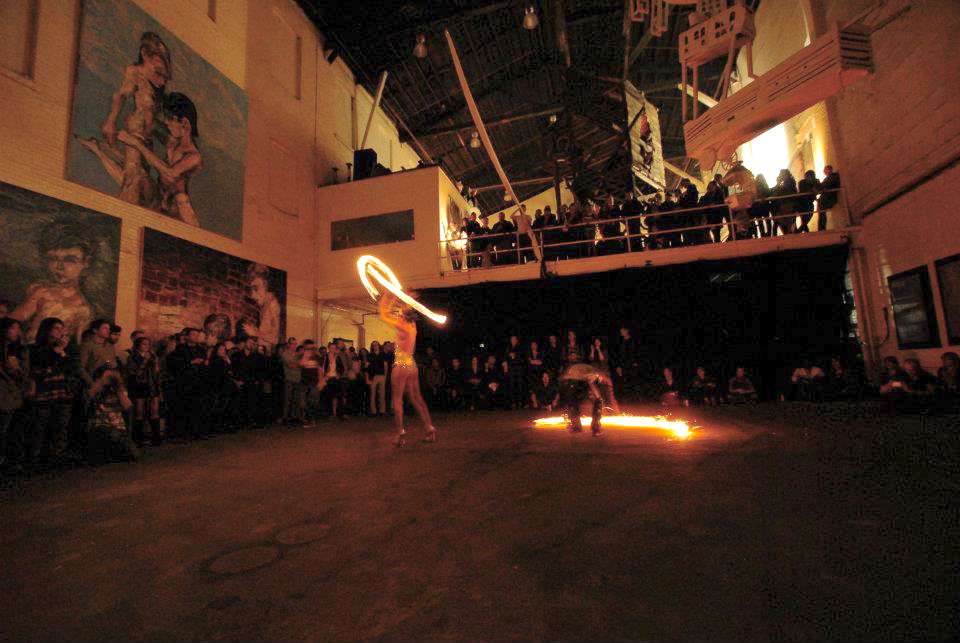 Swimming Cities present the First Party Ever at the Gowanus Ballroom
9:30pm, $20
The Ballroom was hit hard by Superstorm Sandy (donate to their fundraiser!), so this is a way to go to an insane party while also contributing directly to keeping underground arts alive in Brooklyn. And if that's not enough, part of the proceeds will also go toward the resurrection of the Boatel. There will be several DJs, a set by the Stumblebum Brass Band, fire dancers, Madagascar Institute's jet pony ride, a coal-fired hot tub, and a "midnight spectacular featuring a derelict car used as a battering ram to destroy a massive disco ball piñata." Um, how can you possibly resist that?
Galapagos Art Space's 1920s Paris NYE
$150–$200
Another space hit hard by Sandy was long-running arts venue Galapagos. Their NYE will be a special version of Floating Kabarette—their weekly cabaret roundup, now in its fifth year—and will feature can-can dancers, trapeze artists, acrobats, chanteuses and chaunteurs, and sensual burlesque dancers, all hosted by Bastard Keith. Ticket price includes top-shelf open bar until 1am, and the show will be followed by dancing into the wee hours.
Dances of Vice NYE at SRB Brooklyn
9pm, $50–$150; bottle packages from $300–$750
Elegant-soiree makers Dances of Vice promise a time-travel evening with three separate eras: the Jazz Age, the Swing Age, and the Rebel Age. Altogether there will be three bands, fifteen dancers & cirque artists, six hosts, and three DJs. A few of the many performers include Gin Minsky, Ground Grippers Dance Company, Veronica Varlow, and Jenny Rocha & Her Painted Ladies.