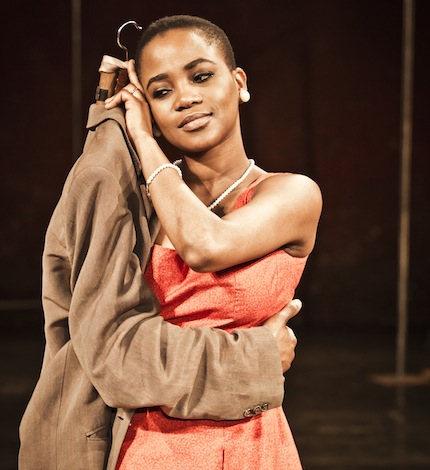 ★★★★★
"Stunning…unforgettable…theatre as it should be."
The Telegraph (UK)
"…a minimalist masterclass, exquisitely performed, unbearably moving."
Mail on Sunday (UK)
"Once again, Brook creates a small miracle."
Les Echos (France)
"[The Suit] will leave you feeling tender and bruised
in the most wonderful way."
The South African
US Premiere
The Suit
Jan 17–Feb 2
In 1987, Peter Brook christened the Majestic Theater (now the BAM Harvey Theater) with its first epic performance, The Mahabharata. Tomorrow, the legendary director returns for an acclaimed production of The Suit, which has mesmerized audiences around the world.
In this music-filled adaptation, a wife is caught in the act and her lover flees the scene, leaving his suit behind. It's the perfect recipe for a husband's punishing decree: go on with business as usual, he says to his spouse, but take the suit everywhere you go as a constant reminder of your betrayal.
Adapted from the story by celebrated South African writer Can Themba, and featuring an innovative staging that integrates musicians directly into the action, Brook's tender production—fresh from sold-out runs in Paris and London—makes Themba's tightly crafted fable sing. A hummed "Strange Fruit," African melodies, and Schubert lieder thicken the air of this apartheid-era summer in which a shared wound was not allowed to heal.
Tickets start at $25, and we have four pairs to give away for the Sunday, January 20, matinee performance. Just email us to enter. We'll announce winners by Thursday, January 17 at 5pm.