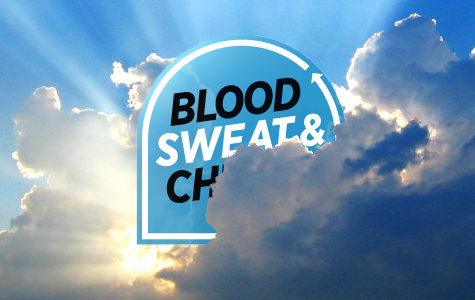 Here at Brooklyn Based it's our job to be on top of all the best things to do in Brooklyn. And even for us, it sometimes seems like your only choices for fun involve eating, drinking, or eating and drinking. This is one boozy metropolis.
Lately though, we've found loads of inspiration reading Blood, Sweat & Cheers, a fun-loving newsletter packed with off-the-wall activities, events, workouts and gear that make everyday life more fun.
Don't worry–this isn't a jocks only club for hardcore runners, triathletes and extreme sports nuts (though if you count yourself in any of those clubs you're sure to find some great tips, tools and races on BSC). When you sign up you'll get a daily email cluing you in to something cool to do. Yes, they write about mud runs, spartan games, and 5ks, but they also suggest vacation routes organized around breweries, remind you that there's a monster truck rally this weekend at the Nassau Colliseum, and invite you to play goofy games.
Simply put, Blood, Sweat & Cheers is the best way to add a little action to your entertainment. When you sign up now, you'll be entered to win a $200 gift card from JackRabbit Sports in Park Slope. It's the perfect place to pick up a pair of new kicks for running in Prospect Park–or to wear on your long trek down the ale trail.