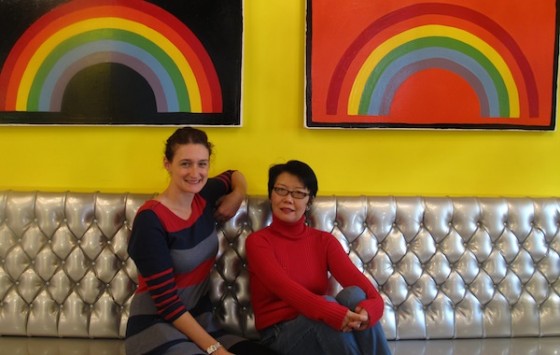 Mark your calendars parents and parents-to-be—on April 27, Brooklyn BabyFEST is coming to Williamsburg. Now home to so many families the New York Times dubbed it "Toddlertown," the neighborhood is a natural fit for the first-ever prenatal to preschool expo produced by Town Square and Motherburg NYC. The day-long baby shower and early learning fest promises cool products, smart services and expert advice for expectant parents and parents of children up to age three.
Cloth diapers, home births, tips on sleep and getting into preschool are just some of the things you'll glean from the 70 exhibitors and 20 panel discussions with well-known doulas, midwives, doctors, nutritionists and education advisors like Erica Lyons, Joyce Szuflita, and keynote speaker Abby Epstein, director of The Business of Being Born.
You'll leave inspired, supported, and well-fed: food and drinks will be provided by The Brooklyn Hero Company (a new venture by the owners of Anella, Calyer, Saint Vitus and Bellwether) and ice cream by LIC's Malu.
Your kids will be entertained, too. In addition to live music and free childcare on site, Brooklyn Based Kids–Brooklyn BabyFEST's media partner–is sponsoring the first-ever Diaper Derby emceed by writer and Brooklyn dad Dave Hill. We'll have more details on how to enter soon. For now, check out the exhibitors and lineup of panelists and demos, then purchase tickets in advance to save time and money at the door.