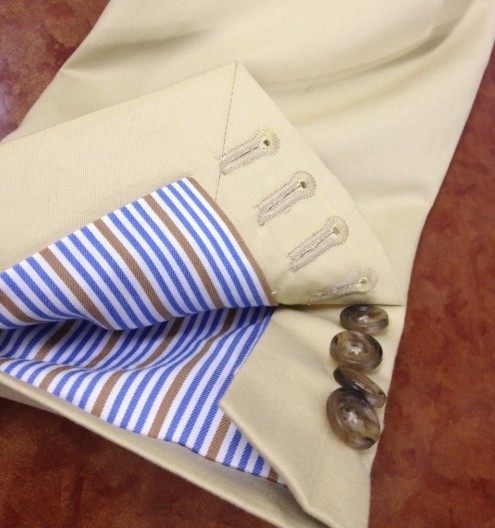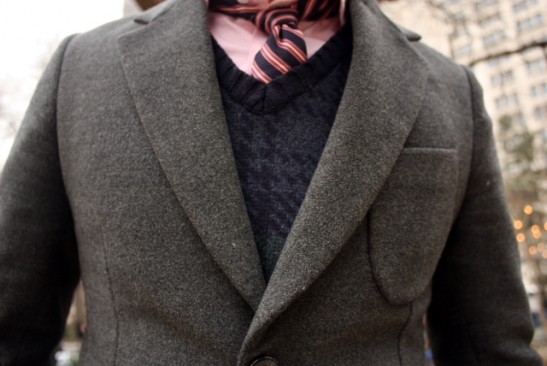 Among the many small signals that announce your personal shift into true and glorious adulthood (like hiring movers to carry your boxes instead of bribing friends with pizza and beer), getting fitted for a piece of clothing made just for you might just be the most luxuriant and amazing. Bespoke clothing, made for your body and your body alone, flatters like nothing else.
That's why we've teamed up with our friends at Bindle & Keep, a bespoke tailor in New York City, to give you a chance to win one of their gorgeous suits. Details in a moment, a little about Bindle & Keep first.
First, the suits. Their tailors use the finest Italian and English fabrics and will travel to you for fittings. The details are beyond anything you've ever imagined a suit could have. Buttonholes are threaded with silk, seams are hand finished and each suit has a hidden change pocket and an interior smartphone pocket. Sweat guards are triple-layered to protect your suit–and your image–for years to come.
The tailors at Bindle & Keep are also experts at crafting suits for women, whether you're planning on being a bride in pinstripes, or are looking for menswear chic for the office, because a pale green pantsuit just isn't your style. They offer several different pricing levels, which are more affordable than you might think. And that will be even more affordable for Brooklyn Based readers with the 15 percent discount Bindle & Keep is offering you.
Now for those details. Sign up for Brooklyn Based below to be entered to win a custom suit from Bindle & Keep worth more than $1500. If you're already a subscriber, refer a friend–you get one entry for every friend who signs up. In emails next week we'll send out a discount code for our readers to take advantage of their 15 percent discount on suits and shirts.