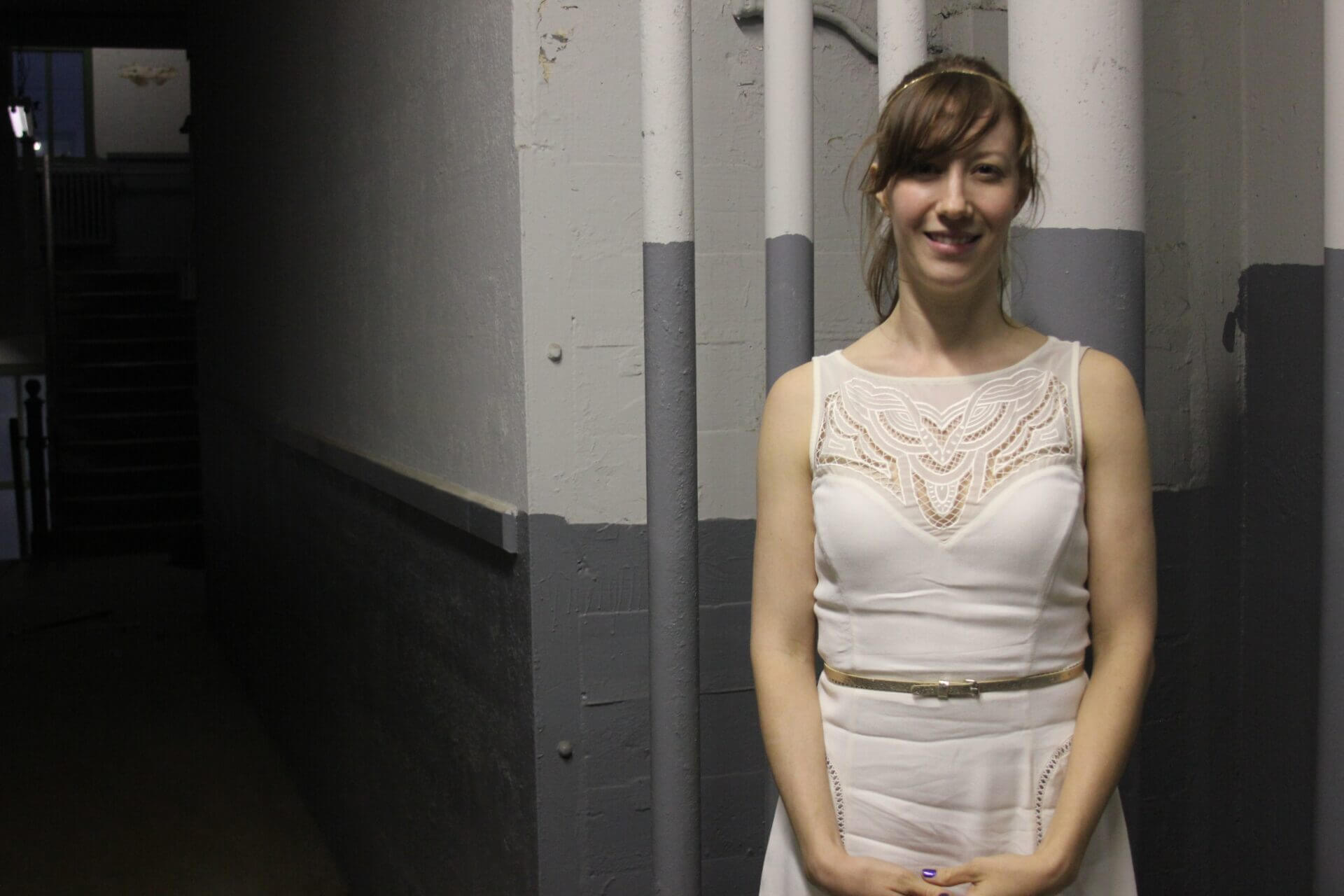 Local fashion designer Bob Bland is on a mission to transform "Made in the USA" into this season's most coveted label, beginning with on-the-rise talent here in New York City.
"We have to encourage designers and manufacturers to come back to New York City and want to design here," she says.
Bland, 30, has been working full-time for months on Manufacture New York, which she says will be the city's first all-in-one fashion design house and factory. The incubator-production hybrid, which will host a launch party later this month, will not only be a haven for indie designers but a public showcase for what it takes to produce clothing that's manufactured locally. She's also planning public tours of her business so that  "everyone can become aware of why it's worth investing a little more money into something you know has been ethically made and by a person making a fair wage."

The Savannah College of Art and Design grad, who has worked at Tommy Hilfiger and Ralph Lauren, has already experienced success with her own clothing line, Brooklyn Royalty. Now, Bland wants to show indie designers how to manage their own product cycles and create marketable lines.
"We have so many independent designers in New York City who have completely diverse, wild ideas," Bland says. But they need support to get their lines off the ground and guidance from industry experts, she says. That's where Manufacture New York comes in.
Earlier this year, Bland began gathering crowdsourced funds for her startup using Indiegogo, a platform similar to Kickstarter, with a goal of raising $100,000 by April 1.
She pulled in $40,386–some of which will go to providing materials, equipment and resources for the incubator (unlike Kickstarter, Indiegogo allows fundraisers to keep all the money that is pledged, even if they don't reach their goal). The majority of the funds are reserved to lease the space, a 20,000-square-foot facility in Industry City, which already has housed independent designer events, including Brooklyn Fashion Weekend.
Fashion incubators are not a new concept to New York City. The Council of Fashion Designers of America (CFDA) recently established an incubator with a three-year, $200,000 grant from the city.
But unlike Bland's model, the CFDA's incubator doesn't include in-house production, and its rigorous application process is aimed at more established designers rather than up-and-coming fashion hopefuls who often work out of crowded apartments.
Womenswear designer, Kristen Elmer, left her job as a buyer for Macy's to pursue her own clothing line. The difficulties she's faced as an indie designer led her to join Bland in her recruitment efforts. Elmer says she knows how hard it is to meet your customer's price point while still trying to make a profit off your trade.
"I think everybody thinks it takes like five minutes to make a shirt, and it doesn't," she says.
It can take days, even weeks, to design the garment, make the pattern and cut the fabric to fit the pattern. But assembly—and reproduction—of the garment is where most of the time and money is invested.
"There's still production here in New York, but I know if I go to a manufacturer and they have the Kardashians' new line and then mine, they're going to prioritize her because she has money, she has a name," says Elmer.
Members pay $250 for a monthly membership to Manufacture New York, which includes design space, a place to sew (machine included) and mentoring from experienced designers. Mass production of designs and private studios cost extra.
Dinna Soliman, a women and childrenswear designer, says she's considering joining Manufacture New York for its all-in-one services. Her dining room table currently doubles as a fabric cutting board.
"Being able to utilize an expensive work space that's also going to have manufacturing resources in the same place is easier than schlepping around," Soliman says.
Having the entire incubator process—once it's up and running—open to the public will hopefully eliminate the disconnect between the public's fantasy of fashion and the realities of the industry, says Bland.
"At the end of the day, I want people to know that fashion is a business," she says. "We wanted to make it so that it's direct, so that you see every day how your clothes are made."
Manufacture New York's Launch Party will take place on May 18 at 8pm. Tickets start at $15 .