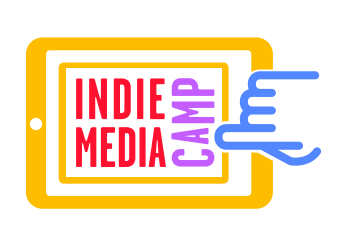 Our first-ever conference for bloggers, entrepreneurs, and media junkies is this Wednesday, Nov. 13 and we've got a stellar lineup of speakers and panels.
You'll learn the social media secrets of sites like Refinery29 and brands like Brooklyn Brewery; hear what it takes to run a successful site from Gothamist, Design*Sponge and more; how to sell ads from the pros behind The Awl, Flavorwire and Curbed; learn easy ways to improve your site from Squarespace; how to analyze your traffic from Skillshare; hear staff from Eater, Tasting Table, Blondie and Brownie and Edible Brooklyn dish about food blogging; and learn to take better photos from the professional photographer behind Greenpointers. Passes include a day of great food and drink from Gimme! Coffee, Whole Foods Market Third & 3rd, Naturally Delicious, Brooklyn Brewery, Owney's Rum, Atsby Vermouth, Greenhook Ginsmiths, Joe Chips and TumericALIVE.
Check out the schedule of panels and speakers, then purchase a ticket at indiemediacamp.eventbrite.com.
Indie Media Camp is presented with the help of our sponsors, MailChimp, Whole Foods Market Third & 3rd, Squarespace, Brooklyn Creative League, LION Publishers, and The Yard.