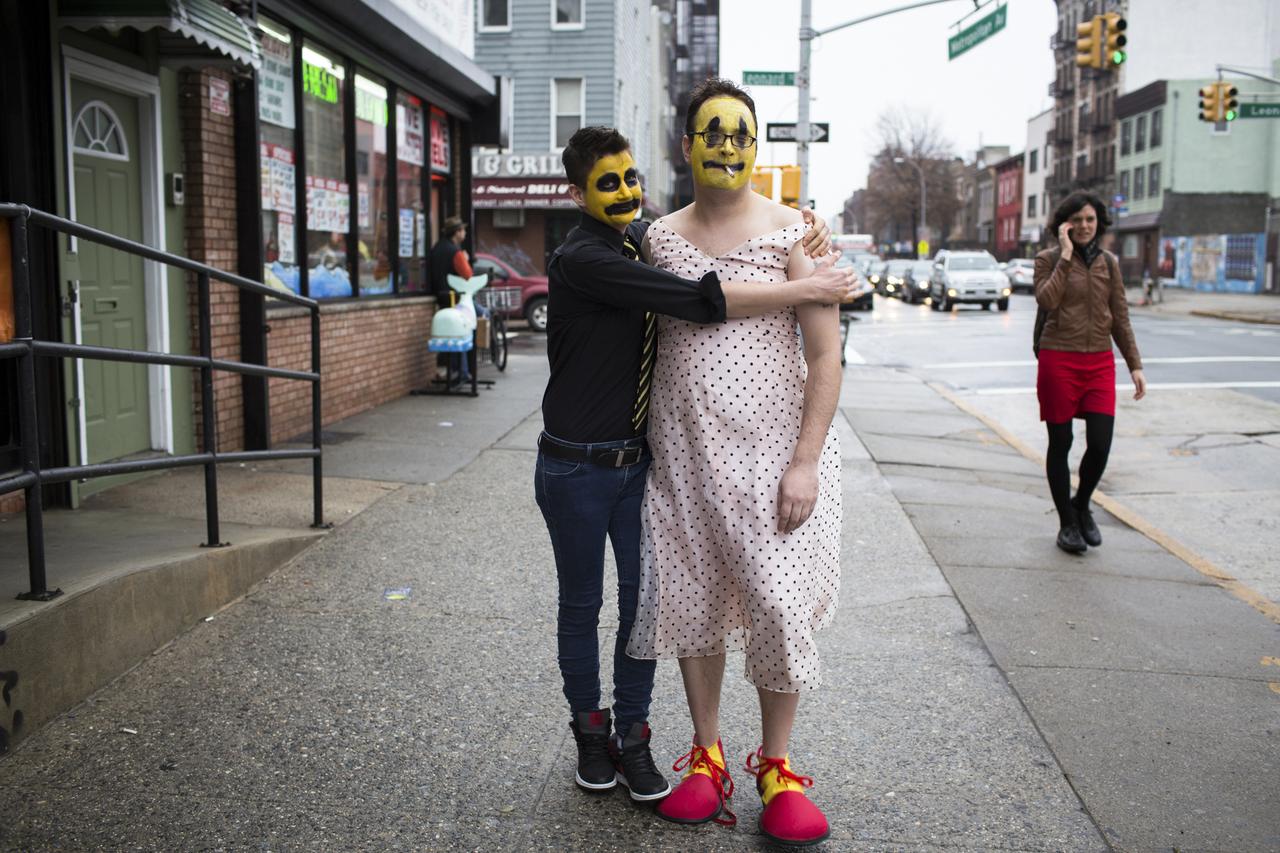 Put down the tweets and move away from the listicles…okay maybe read just this one listicle–our monthly rundown of recent, in-depth Brooklyn-centric stories that you shouldn't miss.
 1. Faith of their Fathers
BKLYNR profiles the renewed religious interest in New York's once-secular Russian Jewish communities.
 2. Keeping New York Weird
Is there room for a rough-and-tumble, profanely button-pushon comedy duo in today's New York? Yes, there is, but they have to be from Brooklyn.
 3. The Future of Brooklyn Underground
Of course, that previous statement ignores the fact that Brooklyn is already so-gentrified-it's-so-over. Obviously. As 285 Kent shuts down to make way for more yuppie condos, Bedford and Bowery wonders what other venues might fill its shoes.

4. Cuddler for Hire
Just in time for freezing temperatures, NYC finally has its first professional cuddler for hire. Wonder if he was inspired by the original West Coast pro cuddler?
 5. After a Son's Death, Parents Channel Their Grief Into Activism
After the death of their son in a Prospect Park west car accident, Amy Cohen and Gary Eckstein have become a force for the safer streets cause throughout the city.
6. Long Live the Book
A photographer re-discovers the joy of print reading that still persists in today's digital New York.

7. Weeksville is Back on the Map
One of Brooklyn's oldest neighborhoods is also the one you probably know the least about. Make sure Weeksville gets a few minutes of your time.
8. A Bed-Stuy Death, Dramatized.
As Bed Stuy's Medical Center faces closure, a Brooklyn theater company attempts to draws attention to the problems.
9. Saturday Nights on the Southside
Amidst the boutiques and hipster hot spots there are still a few old school bars in Williamsburg, including Toñitas, where beers are $2 and a turn on the dance floor is free.
10. The Super Bowl Shuffle
And finally, in the not-so-long-but-still-fun department, a guide to the places to be for this weekend's Super Bowl.