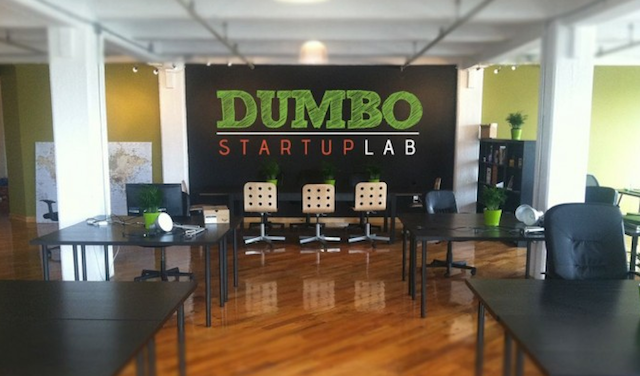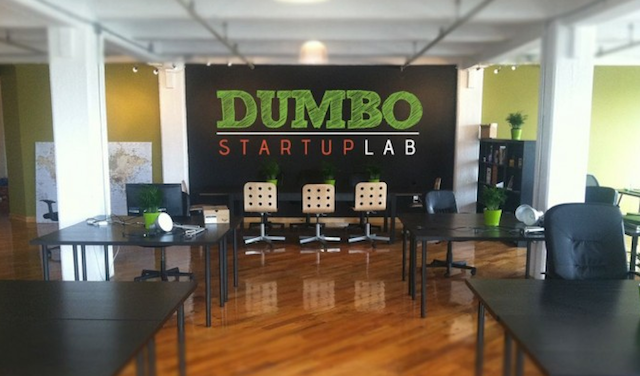 "Well you're in your little room/And you're working on something good/But if it's really good/You're gonna need a bigger room." That's Jack White's take on the creative process, which could also describe what it's like to be a freelancer or an entrepreneur, though here in New York, your "little room" is more like a couch and a laptop. And that bigger room?
DUMBO Startup Lab is an excellent choice for a bigger room.
The Startup Lab is a coworking space for freelancers, entrepreneurs and start-ups, offering office space, networking opportunities, classes and events in a sunny corner loft space in DUMBO. In addition to space to work and high speed wi-fi, there's coffee and tea for you in the pantry, storage space and meeting spaces for when you need to meet with clients or conduct in-person interviews without the ever-present hum of an espresso grinder in the background. Copy, print and scan all you like–there's even space available if you'd like to host a workshop or panel.
Best of all? All this could be yours for free. We've teamed up with our friends at Wakefield, Levo League and MediaBistro to give one lucky winner a six-month community membership at DUMBO Startup Lab (worth $1200). Enter here to get started working in that bigger room.