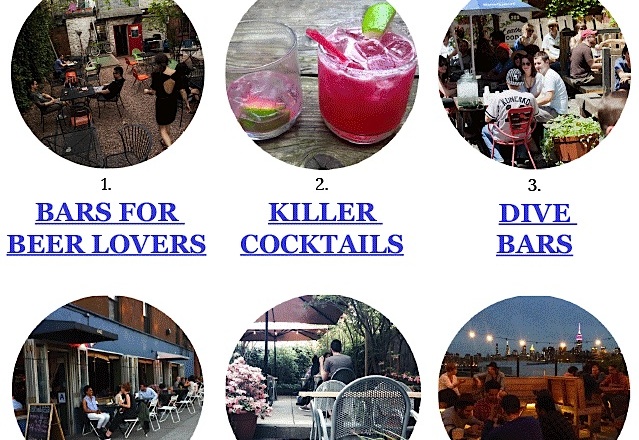 Welcome to Brooklyn Based! You're receiving this because you signed up to win a upstate adventure at the Spruceton Inn. This was a multi-site contest so you many not have intended to sign up for our daily email. If you're not interested, you can unsubscribe here, no hard feelings.

If we've piqued your interest (even if you didn't mean to sign up) let us tell you a little more about our email magazine and why you should keep reading. Our editorial schedule goes like this:
Mondays: Food
Tuesdays: New and notable events, businesses, ideas and services
Wednesdays: The Tip Sheet, our curated list of event picks for the week
Thursdays: Arts and entertainment
Fridays: Features
You can customize your subscription–and receive just food on Mondays and the Tip Sheet on Wednesdays, for example–here.
What do we write about? Everything from asking local artists what to see at Bushwick Open Studios this weekend, to covering great new restaurants before anyone else does, like our recent reviews of Okonomi and Citrico. We create guides to neighborhoods like Ditmas Park and Bay Ridge and to finding a new spot for an outdoor happy hour. We also put together a monthly plan-ahead calendar of events–the June version will be in your inbox tomorrow.
In short, we keep you connected to the best our borough has to offer and we're thrilled to have you as a new reader.