[sponsored_by action_blurb="Presented By" name="Douglas Elliman" url="http://www.elliman.com/new-york-city/brooklyn" logo="http://brooklynbased.com/wp-content/uploads/2014/02/DE_logo_1XStack_120x60_Blue+Gray.jpg" attribution_action_blurb="Created By" attribution_name="BlankSlate" attribution_url="http://blankslate.com/advertisers/"]The only way to truly understand Brooklyn is to walk its streets, see its homes, meet its people, and understand its ebb and flow. Never before, has looking for a home in Brooklyn been this exciting.
Stop by Elliman's Park Slope office located at 154 7th Ave.[/sponsored_by]
Over the past 20 years, Brooklyn has gone through a shocking transformation. Where once it was nearly impossible to get your Manhattan friends to come visit you in Brooklyn, now they're moving in next door. This is especially true of particular parts of the borough, places that started out rough around the edges, only to become the hottest destinations in the city. It's true of Williamsburg, of course. It's true of Smith Street. And it is certainly true of Park Slope's 5th Avenue.
Longtime Park Slopers remember a time when 5th Avenue's crime rates made it, for some, a "no-go zone." While 7th Avenue was the main street for young families, 5th Avenue had trouble attracting businesses other than bodegas, 99-cent stores, hardware stores, and dive bars. Now, after seismic changes in crime rates, real estate prices, and demographics, 5th avenue has become the new main street, attracting high-end boutiques, inventive restaurants, and…dive bars. We've come a long way, baby.
So take a walk with us down 5th Avenue! We hope you're ready to shop, eat, play, drink and eat some more.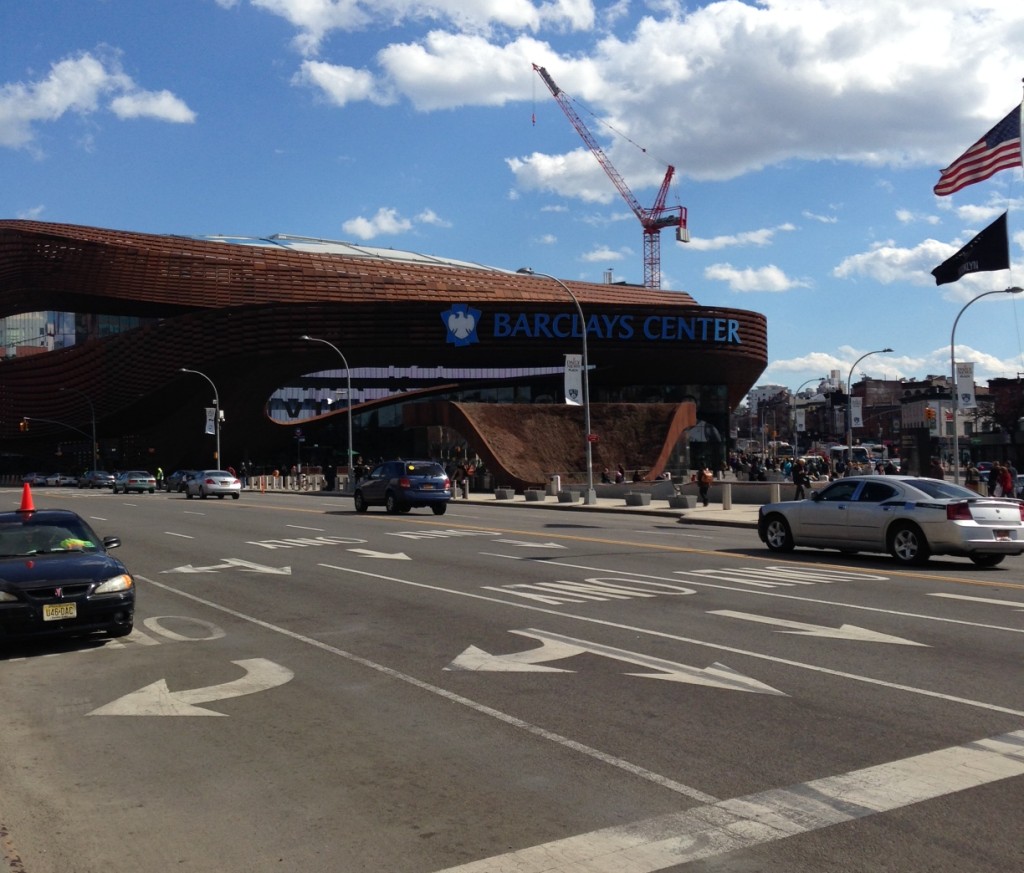 Flatbush to Sterling Place
If you stand at the intersection of 5th Avenue and Flatbush, looking south down 5th, you'll have Barclays Center at your back, Atlantic Terminal Mall to your right, and, to your left, Flatbush continuing on to Grand Army Plaza and Prospect Park.
Atlantic Terminal, just a few short blocks away, is one of the biggest transportation hubs in the city, connecting commuters–and Nets fans–to half a dozen subway lines and the Long Island Railroad. Though Brooklyn has welcomed its new basketball team with open arms, a few years ago this was one of the most controversial construction sites in a city that loves to argue about real estate development, with neighborhood activists decrying the use of eminent domain to clear the way for Barclays Center. In the end, developer Bruce Ratner won out, and the arena replaced such iconic (if dilapidated) buildings as the Underberg building, a food supply warehouse that Brooklyn novelist Jonathan Lethem wrote about in Fortress of Solitude. To hear the whole story, check out Battle for Brooklyn, a documentary about the conflict.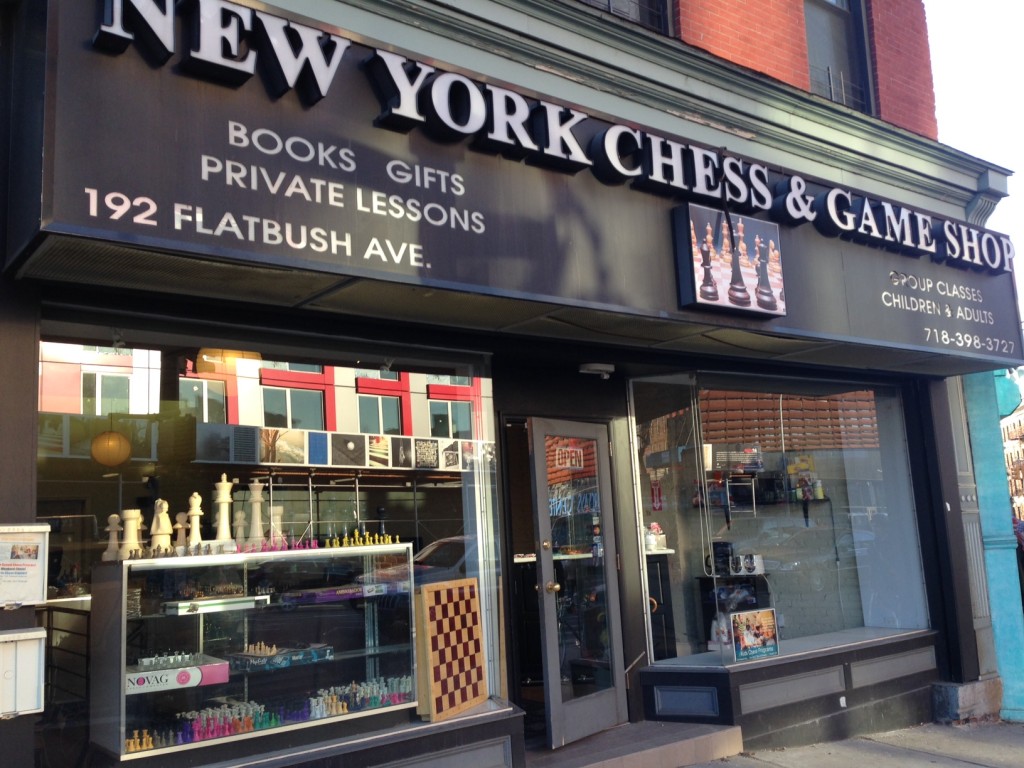 Crossing Flatbush takes you from Prospect Heights to Park Slope. The chess nerds among you (you know who you are) will be quick to notice the New York Chess and Game Shop on the corner of Flatbush and Dean. In addition to their dizzying inventory of chess paraphernalia, they offer lessons and host tournaments for players who like their game on a board instead of a court.
Before you go too far down 5th, it's worth taking a left onto Bergen Street to check out one of the cutest retail districts in all of Brooklyn. Bergen between 5th and Flatbush is lined with candy-colored storefronts that include Ride Brooklyn, a laid back local bike shop for renters and serious cyclists alike; Bump Brooklyn, where stylish moms-to-be stock up on staples; Babeland, where, well, you can work on the moves that will result in that bump; and Bark Hot Dogs, where the burgers and dogs are great and the cheddar fries are even better. Oh, and what goes better with a hot dog than a new comic book, purchased next door at Bergen Street Comics?
At the end of the block Pintchik Hardware holds court, the mecca of home improvement and one of the best hardware stores in Brooklyn. Thousands of Park Slopers have chosen the color of their living room walls in this store.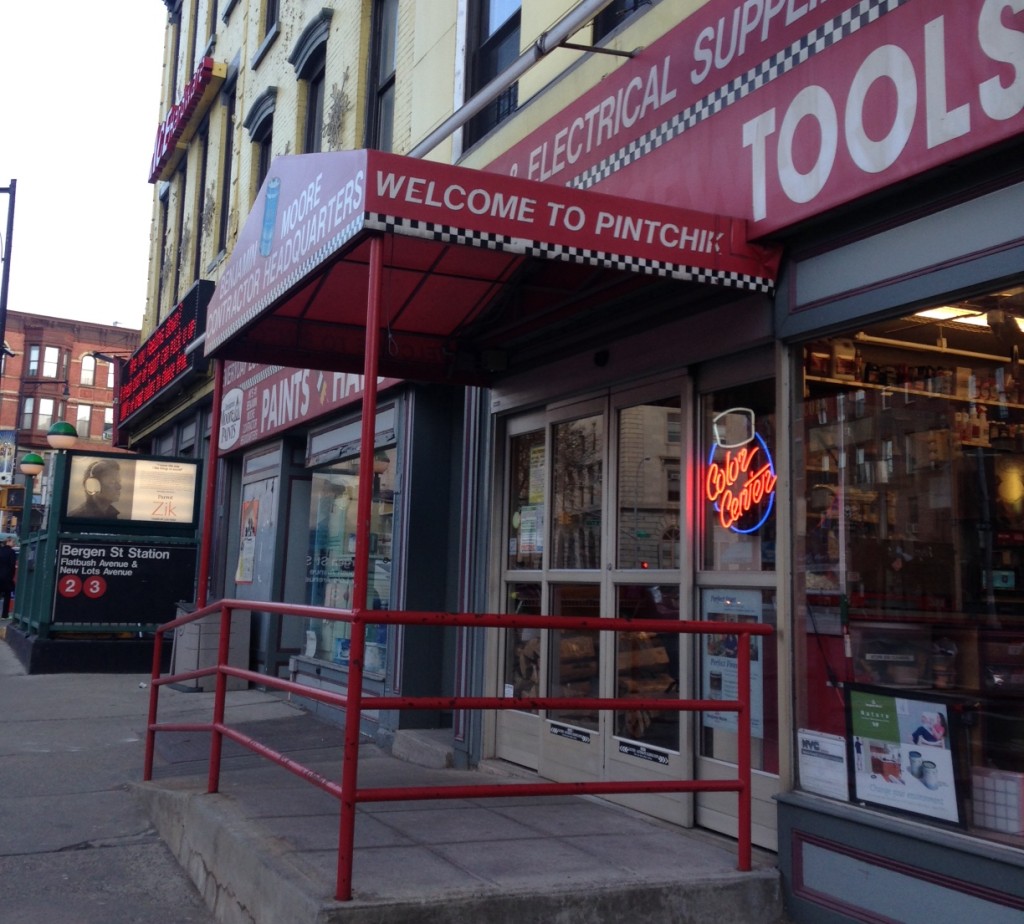 Getting hungry? So early in the walk? No problem. The next stretch of 5th, from Bergen to Baltic Street, boasts such great brunch spots as Peperoncino, Convivium Osteria, and Miriam.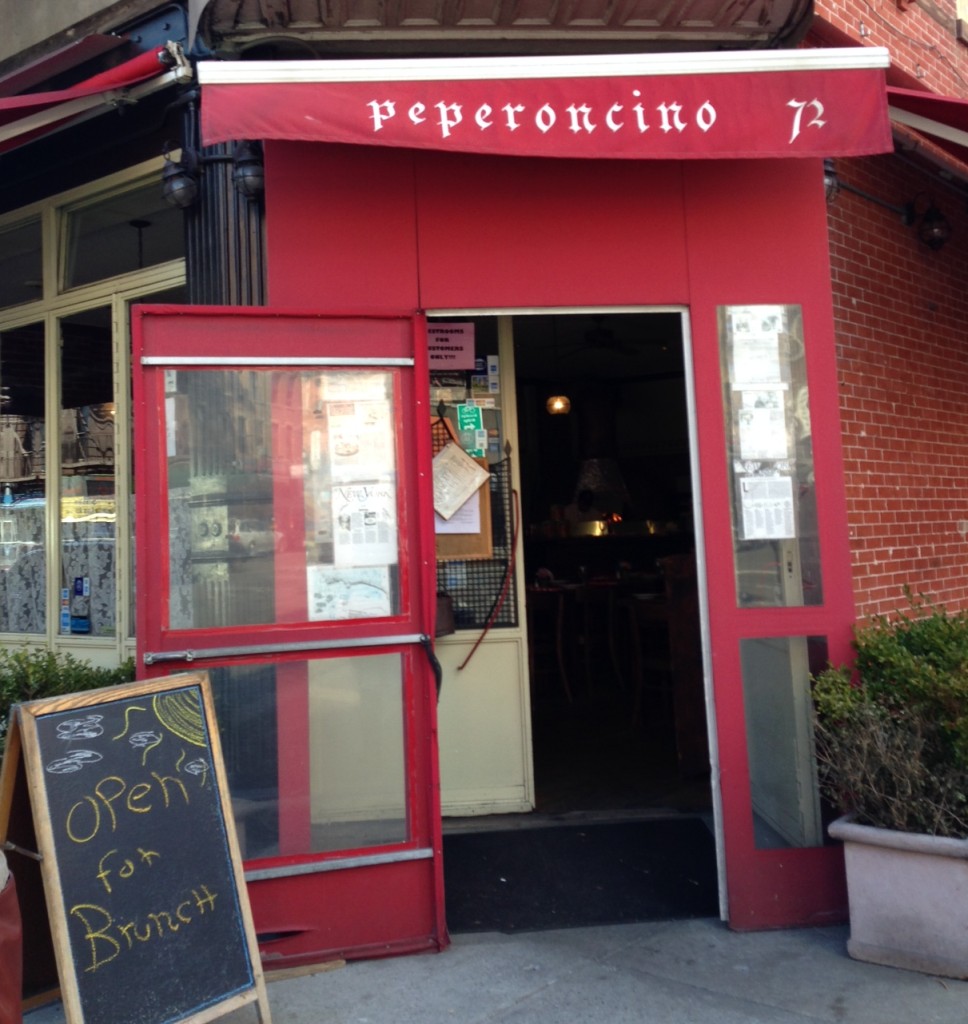 If you have to wait to get a seat, there are plenty of other things to do on this block: grab a pint at the tiny, beautifully designed bar Wolf & Deer, or do some vintage shopping at Beacon's Closet or Eleven Consignment Boutique. You can also pick up a bottle of wine to go at Sip, or stop in Blue Sky Bakery for a cup of coffee and one of the finest muffins in New York City. The selection changes daily, so our advice is to go for the weirdest-sounding combination they have. Zucchini raspberry chocolate chip, anyone?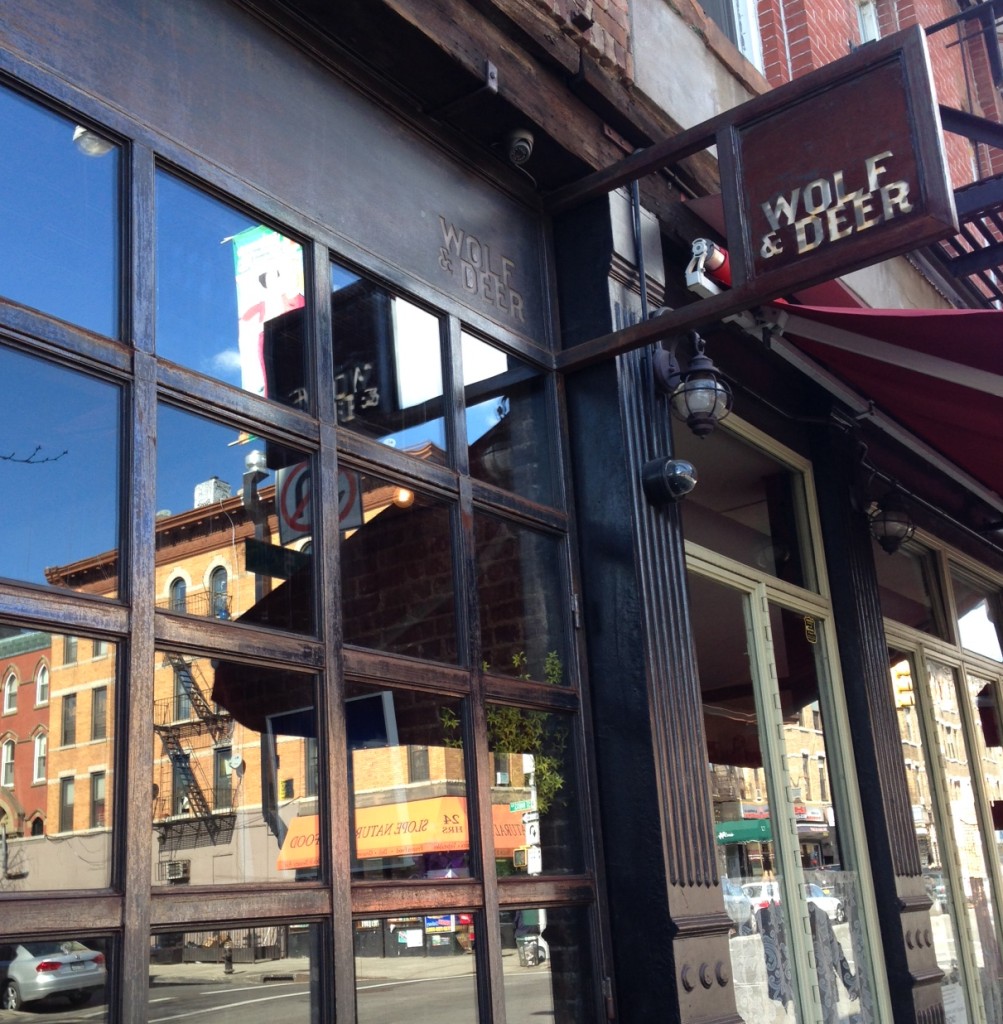 An almost holy spot for many Brooklynites, the original location of Gorilla Coffee sits at the corner of 5th and Park. The owners used to roast beans right here, but have since moved the roasting facilities to larger, more industrial digs to accommodate great demand. Stop in for a cup, but be warned: their dark roasts are not for the faint of heart.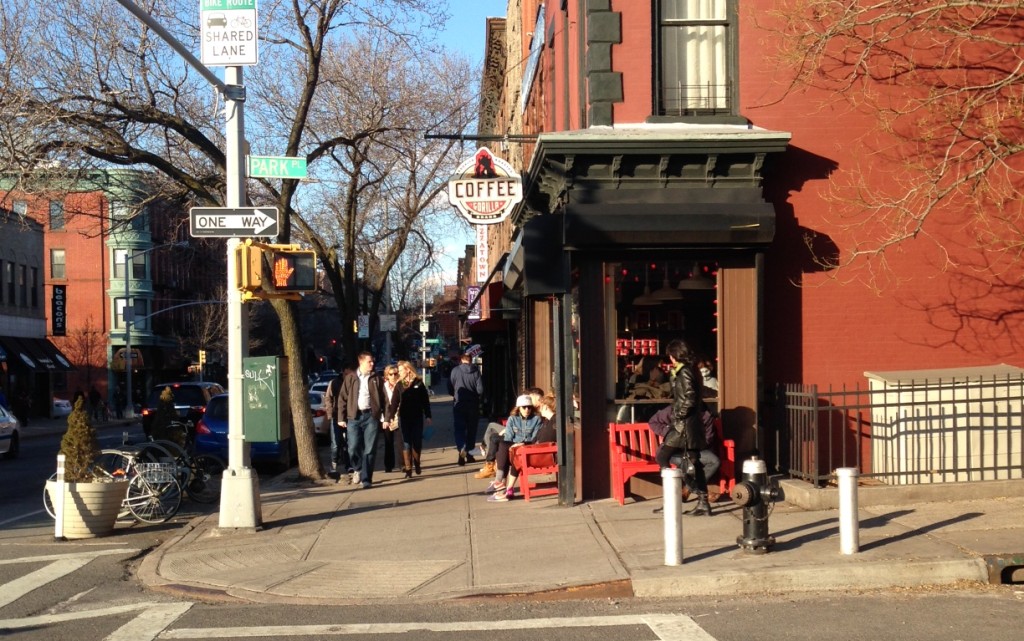 The cross streets that run from 5th Avenue up the slope to Prospect Park are lined with the picturesque brownstones that let you know you're really in Park Slope. That and and the crowds of pedestrians, many of them with strollers, ducking in and out of boutiques and charming eateries. If there's one store that seems out of place on this stretch of 5th Avenue, it's the suburban-style Key Foods — complete with a parking lot(!) — at 5th and Baltic. But even this unpretentious supermarket features a nod to its upscale clientele: they have an oddly wide array of British items, including plenty of digestive biscuits, Crunchie bars, Branston Pickles, PG Tips tea and, yes, spotted dick in a can.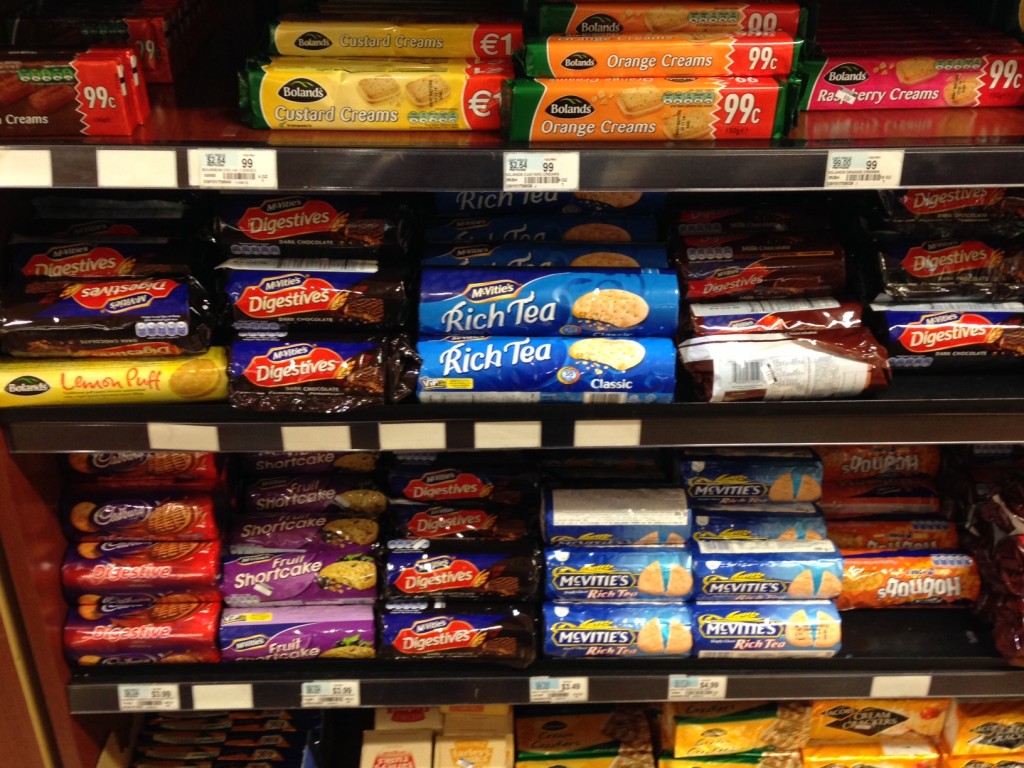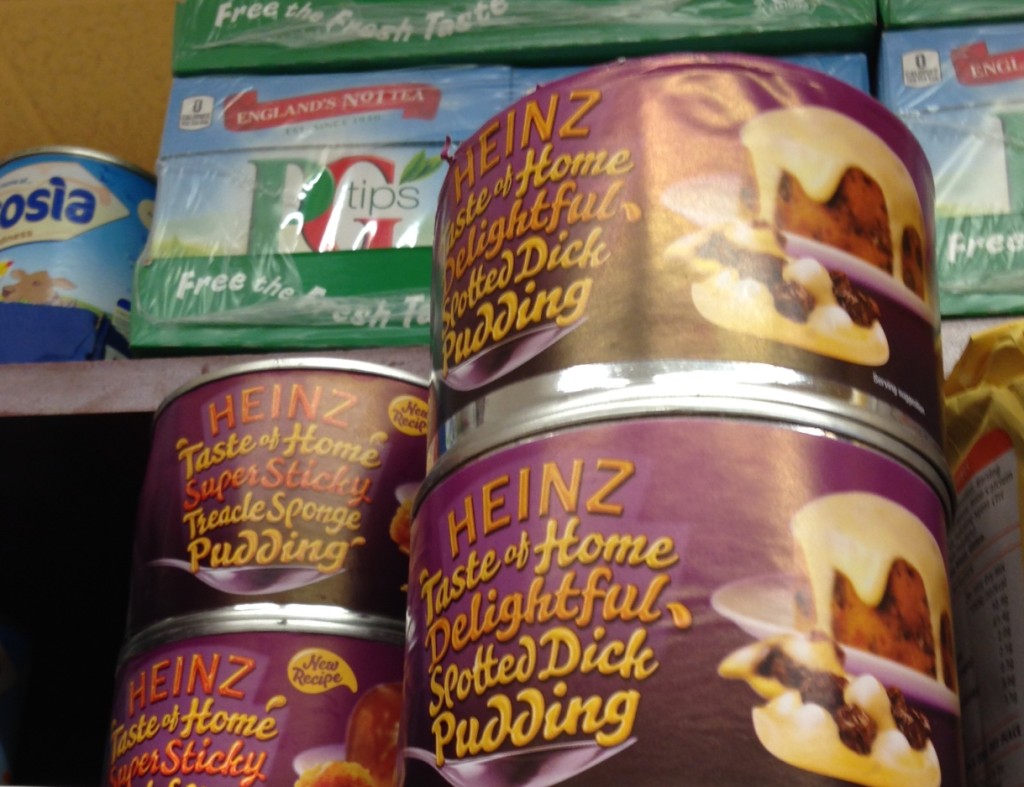 Fun fact about this area: in 2009, New York Times reporter Andy Newman walked around his own block 75.4 times  — the block bounded by Baltic Street, Warren Street, 4th Avenue, and 5th Avenue — to approximate walking the New York City Marathon without leaving his neighborhood.