President Street to 6th Street
This stretch of the Slope reminds you that, despite its reputation as a tony Brooklyn neighborhood, Park Slope started out as a middle-class enclave of New Yorkers looking to escape high rents and real estate prices in Manhattan. Where 5th Avenue boasts upscale shops and hot new restaurants, 7th Avenue is lined with family staples like supermarkets and health food stores, dry cleaners (many of them green), wine shops and toy stores, with schools and churches mixed in. There are also more than a few medical offices, especially the closer you get to Methodist Hospital at 7th Avenue and 6th Street.
That said, there's plenty of good shopping between President and Garfield, with Kiwi and Loom, two boutiques selling women's clothing. Little Things Toy Store has obvious appeal for a neighborhood so full of families, and Jack Rabbit Sports, with its highly trained staff, is one of the best places in the city to get fitted for running shoes.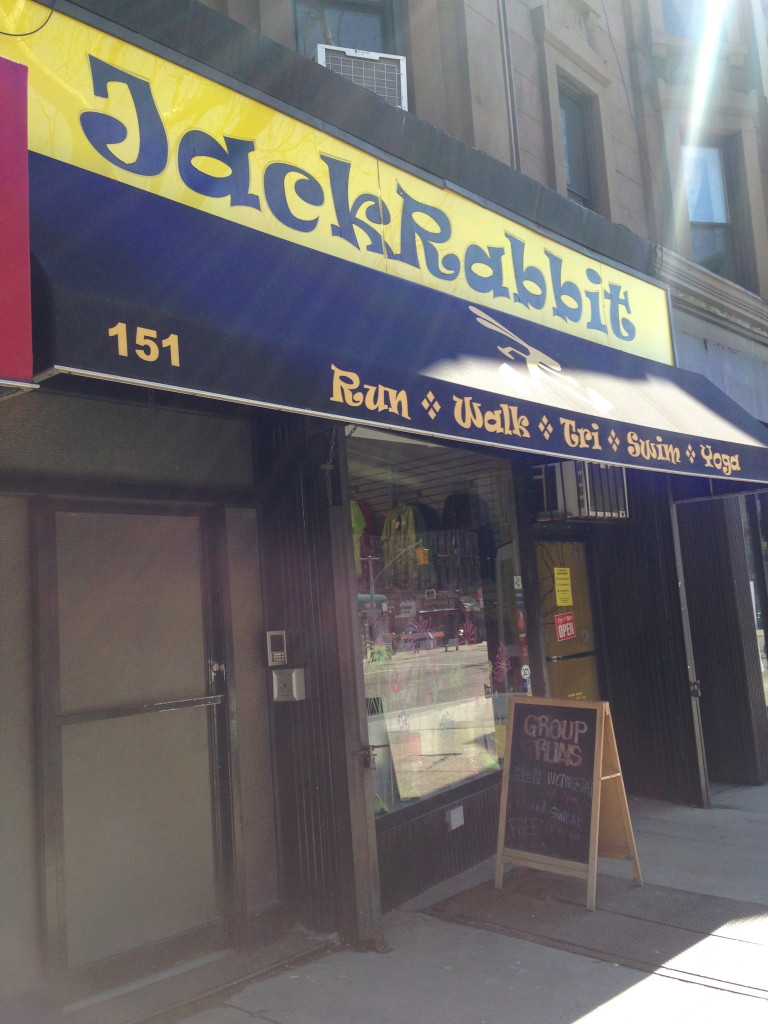 Also on this block is Community Bookstore, a friendly, independent bookstore and a neighborhood favorite since 1971. They recently opened another location in Windsor Terrace called Terrace Books.
Community Bookstore 
This area has two of Park Slope's favorite destinations for breakfast take-out: La Bagel Delight, between President and Carroll, and Connecticut Muffin, at 7th Avenue and 1st Street. La Bagel Delight has been serving up hand-rolled bagels since 1986, and the line on weekends is always long but moves improbably fast. And you can't miss the flagship store of Connecticut Muffin — it's the one that is always surrounded by strollers.
Between Garfield and 1st Street stores catering to the kid crowd continue, with Norman & Jules Toy Shop and Lolli, a children's clothing store. P.S. 321, where the Brooklyn Flea sets up on the weekends during warm weather, is between 1st and 2nd Streets.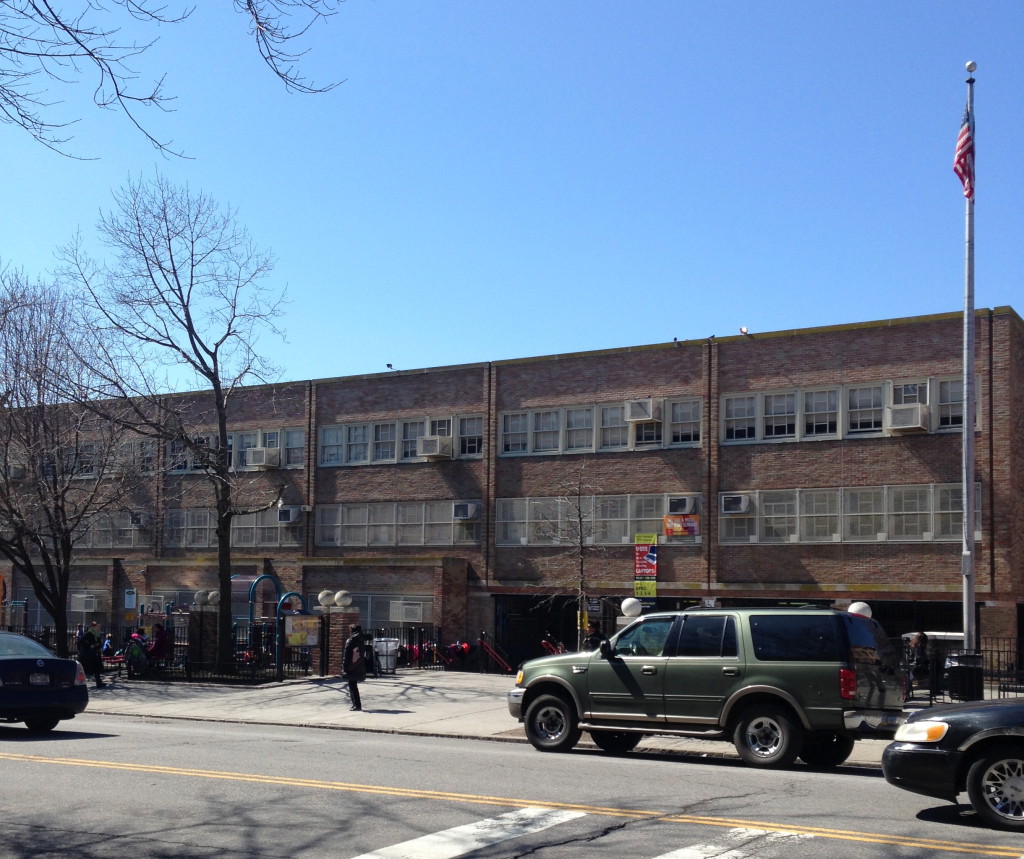 P.S. 321
On the corner of 4th Street and 7th Avenue, Lion in the Sun is an excellent spot to stock up on thank-you notes, writing paper, cute notebooks, and all manner of charming gifts. And yes, they have a wide selection of Brooklyn-themed totes and onesies.
Lion in the Sun
 This is a good spot — on 4th or 5th Streets — to cut over to Prospect Park and gape at the beautiful buildings, including more than a few mansions. Jennifer Connelly and Paul Bettany lived in a limestone mansion at 17 Prospect Park West before decamping from Brooklyn for the West Village a few years ago. Connelly told Conan O'Brien that, "It was a little big… frankly, it was a little like Scooby-Doo, creepy, you know, like the haunted mountain mansion." (Um, we'll take it if you don't want it!)
New York City owns an even more impressive structure at 5th Street and Prospect Park West: An Italianate mansion called Litchfield Villa, built in 1857 for railroad and real estate developer Edwin Clark Litchfield, and designed by famed 19th century architect Alexander Jackson Davis. What was once a private manor now houses the Brooklyn branch of the NYC Parks and Recreation Department and the Prospect Park Alliance, making it quite possibly the most lovely municipal office building in New York. You can enter the park at 3rd Street or just south of 7th Street, or just stroll along the brownstone-lined streets along its edge.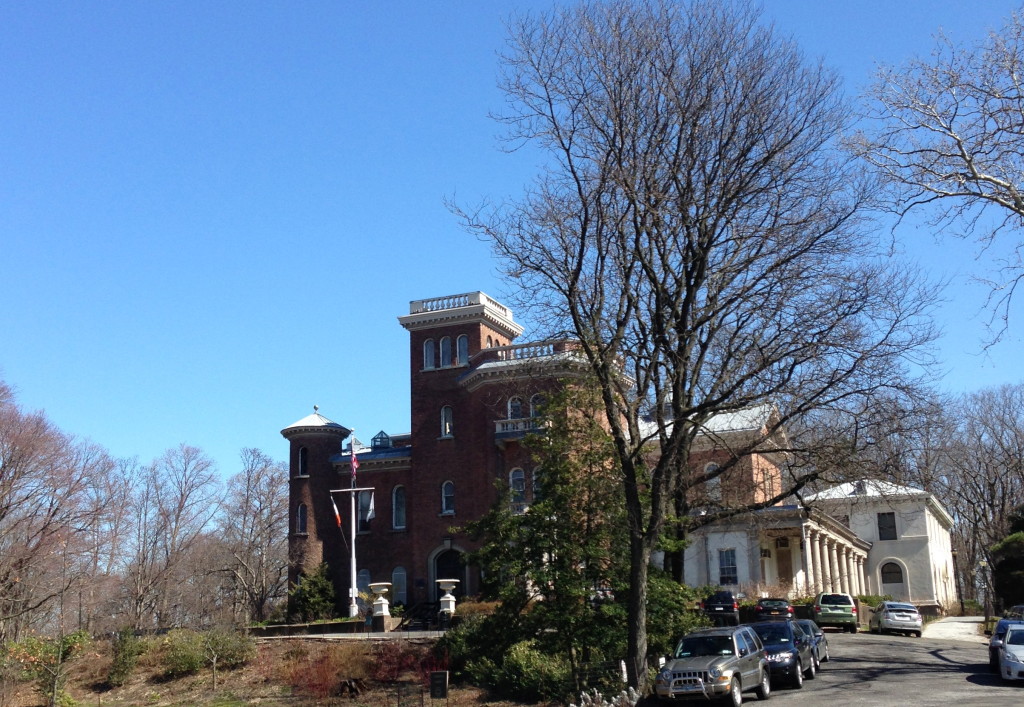 Litchfield Villa
[sponsored_by action_blurb="Presented By" name="Douglas Elliman" url="http://www.elliman.com/new-york-city/brooklyn" logo="http://brooklynbased.com/wp-content/uploads/2014/02/DE_logo_1XStack_120x60_Blue+Gray.jpg" attribution_action_blurb="Created By" attribution_name="BlankSlate" attribution_url="http://blankslate.com/advertisers/"]The only way to truly understand Brooklyn is to walk its streets, see its homes, meet its people, and understand its ebb and flow. Never before has looking for a home in Brooklyn been this exciting.
Stop by Elliman's Park Slope office located at 154 7th Ave.[/sponsored_by]