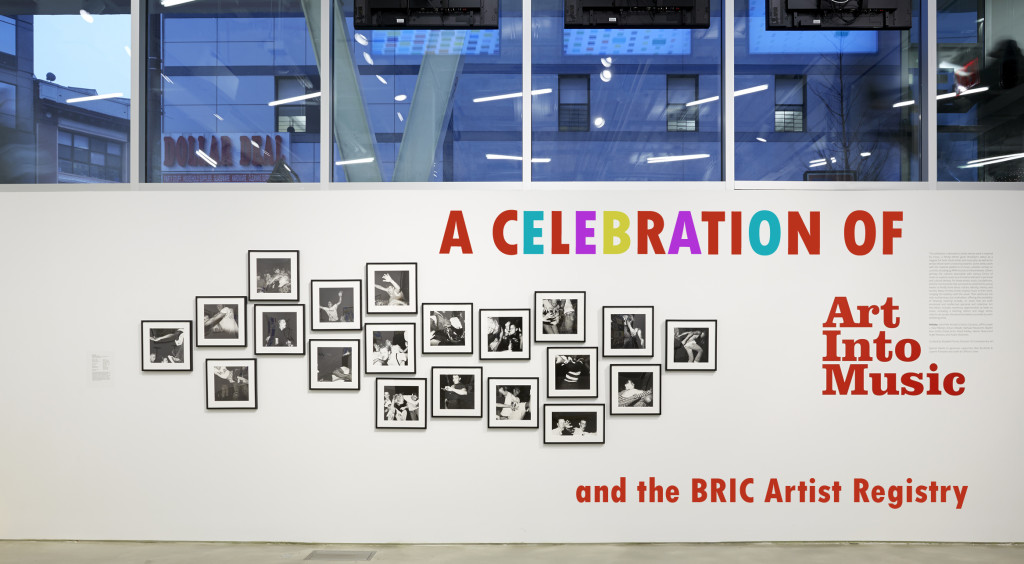 [sponsored_by name="BRIC" url="http://bricartsmedia.org/" logo="http://brooklynbased.com/wp-content/uploads/2014/03/BRIC_logo_FA.png" byline="BRIC is a non-profit arts and media cultural organization. Their 'Art Into Music' exhibition runs through April 27." attribution_name="BlankSlate" attribution_url="http://www.blankslate.com/advertisers/"]
BRIC has a lot to celebrate. The BRIC Contemporary Artist Registry recently had its 1,000th Brooklyn-based artist join its ranks. And then there's its current exhibition Art Into Music, a multimedia exploration of how music can inspire art. Two great reasons to have a party!
Founded in 1983, the BRIC Contemporary Artist Registry is Brooklyn's oldest visual artist registry, and one of its largest; it includes the portfolios of over 1,000 visual artists who were born, live, work, or have a studio in the borough of Brooklyn. The online registry is free to join and use, allowing Brooklyn-affiliated artists to take control of every aspect of their online profile.
Join BRIC on Wednesday, April 16, from 7-9pm for a party to applaud their Registry artists and to enjoy the final days of the Art Into Music exhibition. It's your chance to view the show before it comes down on April 27, enjoy BRIC House, and mingle and network with other artists. There will be wine and snacks, raffles, and a DJ soundtrack. Don't miss the celebration! For more information visit BRIC here.
When: Wednesday, April 16, 2014, 7-9pm
Where: BRIC House, 647 Fulton Street, Downtown Brooklyn
How much: FREE