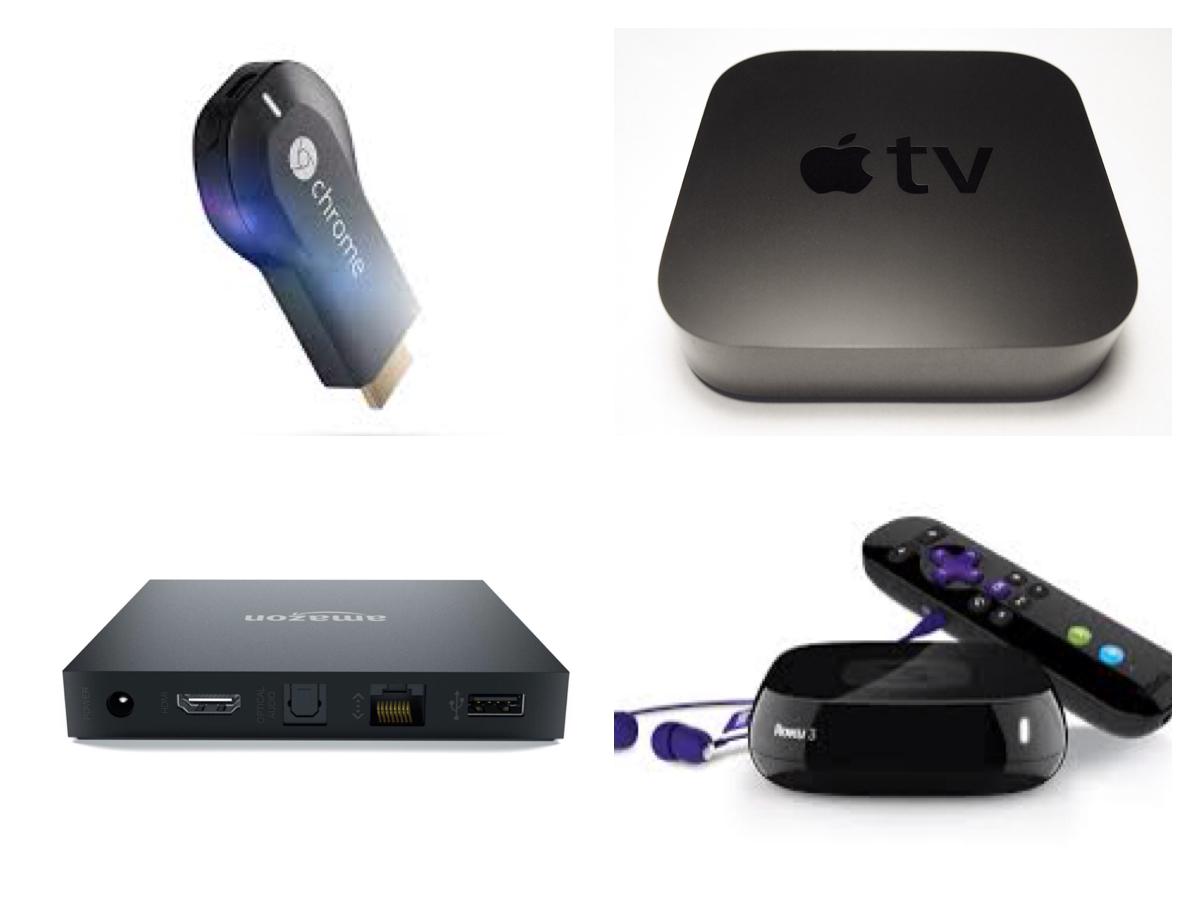 Thinking about ditching your monthly cable bill? Have a Roku, but wondering if there's something better out there? With Amazon's recent introduction of Fire TV, a little black box that allows you to stream video, listen to music and even play games, there are now enough players in the $99-device-that-will-free-you-from-cable market for it to become crowded and confusing. Here's how Fire TV stacks up against Apple TV, Google Chromecast and Roku. Though I will caution, between subscriptions to Netflix, Hulu and Vudu, and iTunes and Amazon purchases, it's pretty easy to spend the same as your cable bill–or more–on one of these streaming players each month.
The Boxes: Apple TV Versus Fire TV Versus Roku 3 These are your top-of-the-line devices. They're all the same price ($99) and they all have ethernet ports, which means you can use them without having to depend on wifi, which, in my experience, can be problematic when trying to stream 1080p, surf the internet and stream music simultaneously. Don't think this applies to you? You must not have roommates.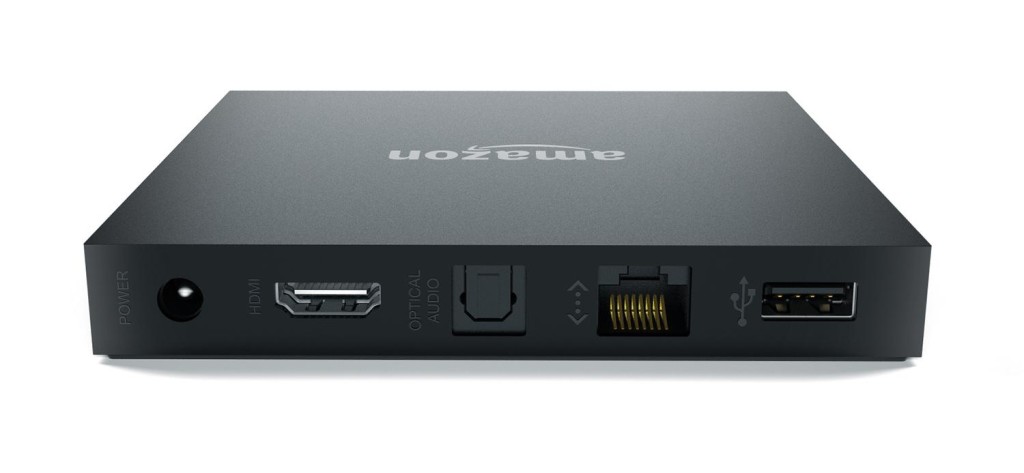 Amazon TV: The newest contender's killer feature is voice search (though it's for Amazon content only, you can't navigate through Netflix and other services with it) and a potentially awesome gaming platform (though you'll need to spend an extra $40 for the Amazon Fire game controller). Amazon threw some serious guts into its Fire TV–four times the RAM of its competitors and a legit processor for games like The Walking Dead and BADLANDS, which are all kinds of fun. Don't expect XBOX or PlayStation caliber games–think more like smartphone and tablet entertainment. The major bummer here is its lack of HBOGo, though that may change soon.
UPDATE: Well, that was fast. Amazon has added Hulu Plus, Crackle and Showtime to Fire TV's voice search. That means when you say, "Hannibal" Amazon will search through each of those services as well as Amazon Instant, giving you an opportunity to watch it on which ever services return a result. Sadly, Netflix is still missing, which means if you search for "House of Cards" you won't find it free on Netflix. Instead, you'll find it for a premium cost on Amazon.  Seems as if it'll come soon, though. Broadening search really makes the Fire TV more enticing. This gives it a huge leg up over Apple TV.
Apple TV: The best feature here is AirPlay, which allows you to push content (videos, music, podcasts) to your TV from your mac or iOS device (iPhones or iPads). If you're an Android user, AllCast, a $3 app, gets your content to the screen. There's even an app for Windows computers called AirParrot. Apple TV is still evolving and Apple has recently added a ton of new channels and apps to the device. Expect this one to eventually be iOS for your TV, though it may go through a spec bump (basically we'll see a new iteration of Apple TV) before it gets there. If you're an iPhone user and have invested in iTunes content, this is a no brainer, though limitations abound when trying to connect to services like Amazon Instant or Vudu. I love my Apple TV, but I sure would appreciate more video apps on my iPhone supporting AirPlay. That said, I'm basically asking for free stuff. ABC, NBC and CBS want to get paid, as does AMC and FX.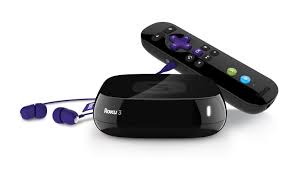 Roku 3: Like Fire TV and Apple TV, Roku 3 has an ethernet port so you won't have to worry (if your TV is near your modem) about wifi trickling data and resulting in a poor quality stream. Its killer feature is the headphone jack in the remote, which is great if you're up late and don't want to keep your roommates or partner up late, too. Also, Roku also has a ton of channels (too many?), pretty much everything except iTunes, which you can still get to the device with the Roku for iOS app. Also, you can watch porn on it.
UPDATE: I missed this one. Roku also has an impressive search function, scanning all your content providers. Search use to require using the remote to select letters individually, but search works best via Roku's iOS or Android app. Why? You have access to a QWERTY keyboard. Selecting each letter via a remote can get boring, but it works just as well. The update for all Roku devices should be rolling out soon. This is a more robust search engine than what Amazon's Fire TV offers, even if it is less convenient than voice search.
The Sticks: Roku Streaming Stick Versus Google Chromecast These little sticks aren't much bigger than a flash drive, so they're very portable, which makes them great if you're headed to a friend's apartment and you want to watch the new episode of Game of Thrones. Unfortunately, they don't have ethernet connections. Also, in most cases you still have to plug these things in to an outlet, unless you have a powered HDMI slot.
Roku Streaming Stick: All the benefits of the Roku 3, minus the headphone jack in the remote and the ethernet port for $50. This guy is pretty awesome, and I'm going to be giving him out as Christmas presents this year. That said, if you have a modem near your TV and connecting an ethernet cable is an option, Roku 3 is what I'd go with.
Google Chromecast: This device still perplexes me. In fact, I pretty much hate it. It's a $35 (you can find it for $30) device that allows you to "cast" content from your computer, smartphone or tablet to your TV. Basically, you need another device to supply the content and then send it to your TV. It's kinda like the Apple TV, if the Apple TV only had AirPlay and AirPlay didn't work all that great. Its low price point made it a huge hit during the holiday season, but I think a lot of people were disappointed by the lack of features. For me, the Chromecast is only half a device. The Roku Streaming Stick has the same footprint, but it has an operating system that allows you to watch content without having to use a second device to get that content to your screen for just $15 more.
Winner: Roku, By a Rather Large Nose If you're an iTunes power user, Apple TV still makes the most sense. Despite the Fire TV's more powerful guts, it doesn't yet offer enough to make it more appealing than the Roku, which has more channels, decent navigation of Amazon Instant content and the ability to play iTunes items (though that likely won't be your first choice for watching content on a Roku). Apple and Amazon both sell content–movies and TV shows–and their devices reflect their desire for you to purchase that content through either iTunes or Amazon. The Fire is a bad choice if you have a huge iTunes library; the Apple TV is not a great choice for Amazon Prime subscribers or those who just prefer Amazon's content and pricing over the iTunes store. Roku is a fine choice for either–its agnostic platform means freeing yourself from the woes of closed ecosystems like Apple and Amazon's. Plus, it does have that jaunty splash of purple.