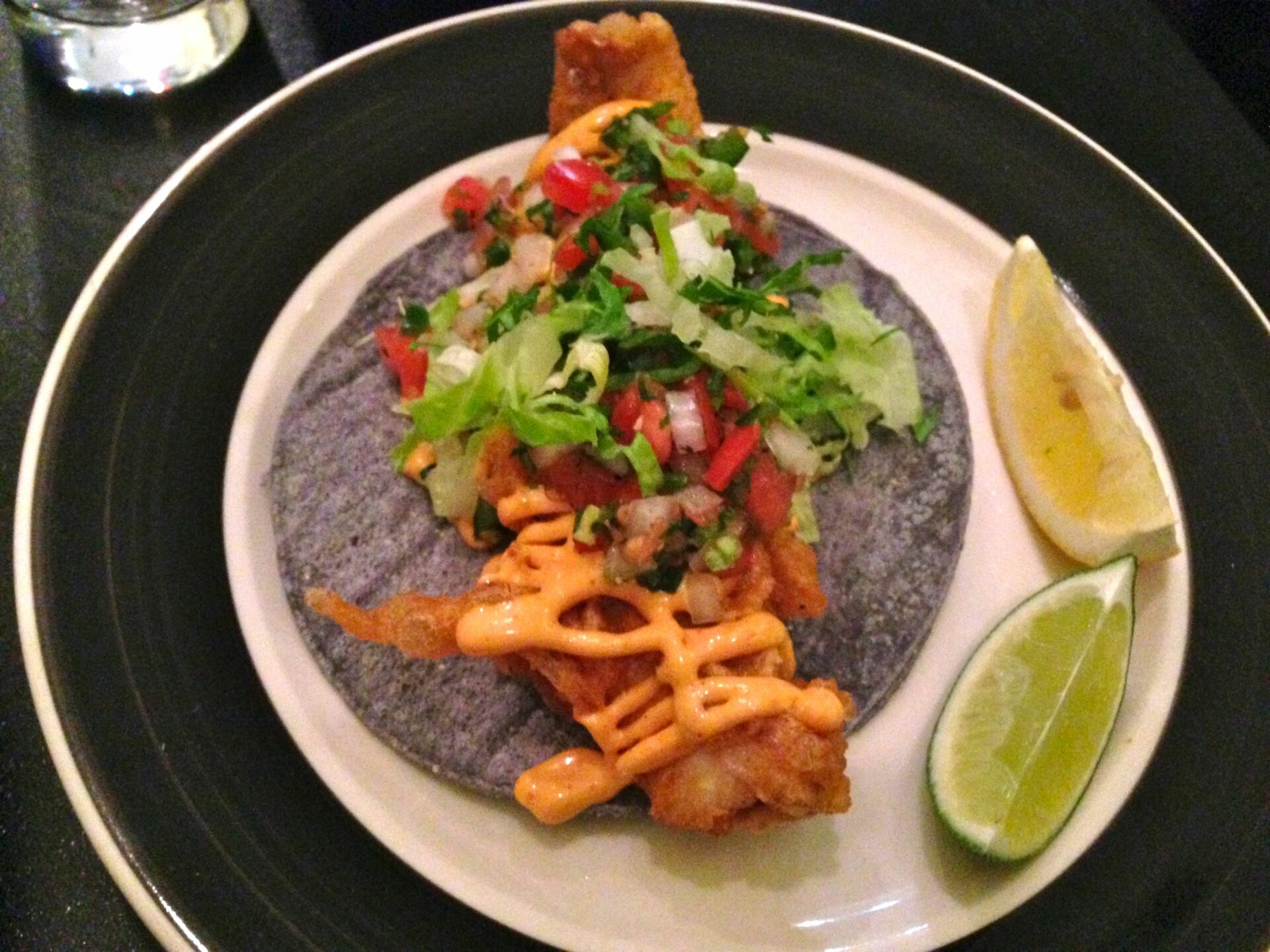 If you ask me, Mexican food is one cuisine that just never needed to be modernized, updated or Brooklynized. New York is newly awash in Mexican eateries with organic ingredients, innovative cocktails and tiny, $7-tacos, yet for all the hijinks, food-wise none of these fancy places ever manage to best the humble taco truck. So I was stoked to discover a brand-new restaurant that serves unbeatable Mexican flavors, without anything gimmicky.
El Sabor Citrico de Mexico–just Citrico to friends–opened in Prospect Heights last month, and hasn't received much Brooklyn buzz or media hype. But those who have stumbled upon it have been excited indeed: it has yet to receive even one non-five-star Yelp review. It's not hard to see why. The bright and airy dining room on Washington Avenue turns out plates that are, presentation-wise, a step above the average taqueria, and taste-wise, up there with the best of them.
Tortillas are made fresh in house, both white and blue corn varieties, and crispy-fried quesadillas come stuffed with shredded chipotle-spiced tinga chicken, spinach and squash blossoms, or even huitlacoche, the earthy corn fungus that is celebrated in Mexico but rarely found in restaurants here. The fish taco, a dish that rarely inspires excitement in NYC, is absolutely perfect, with a generous hunk of crunchy batter-fried fish served on a warm blue corn tortilla, and topped by a deeply spicy chipotle mayo and fresh pico.
Other dishes step tenuously into the world of New Brooklyn-y cuisine without jumping overboard, like fresh beets tossed lightly in chocolate-spiked mole sauce, then served on a crisped tostada and smothered with queso fresco and crema. There are also torta and cemita sandwiches, and a full range of larger entrees, from chiles rellenos stuffed with shrimp and octopus to pollo enchilado, a tender, chipotle-rubbed baked chicken doused in onion, garlic, and the restaurant's namesake citrus flavors.
Prices are very reasonable, starting at $3.50 for a generously-sized taco, $4 for quesadillas, $7.50 sandwiches, and $11 to $15 for the larger plates. There's also a lengthy menu of hangover-busting breakfast items, from chilaquiles doused in red salsa and fried eggs, to steak and eggs with avocado salsa and home fries. Citrico also delivers throughout the neighborhood.
I'll run to your new farm-to-table sandwich spot as quickly as the next Brooklynite (quick! before ramp season is over!) but I do sometimes worry that the borough is becoming a place where only trendy high-end restaurants can survive. Especially in one of Brooklyn's most rapidly yuppifying areas, it's nice to see a brand-new spot like this that keeps things affordable while turning out simple, old-school food that can stand bite-to-bite with most fancy fare.
681 Washington Avenue (between St. Marks and Prospect Place); 347-955-4519