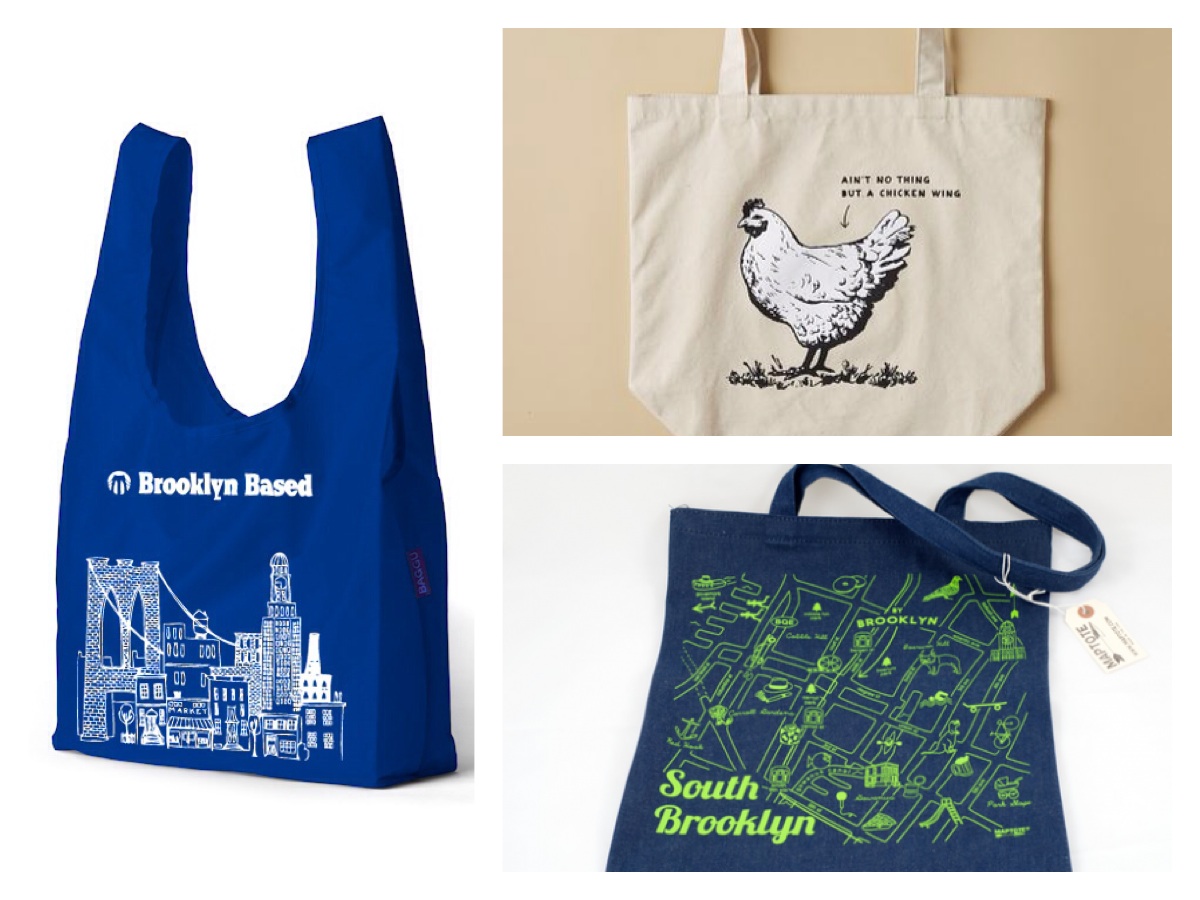 It's crazy that a seemingly insignificant piece of garbage can cause so many problems.
According to the New York Department of Sanitation, New Yorkers use 5.2 billion plastic bags, each year. That adds up to 1,700 tons of residential garbage each week. Their disposal isn't free for the city (The New York Times reported that the city spends about $10 million a year just to transport plastic bags to landfills in other states), and they frequently end up clogging storm drains, jamming equipment at recycling plants and getting tangled in tree branches.
There are people out there who want to help you quit the plastic habit.
Brad Lander, the city councilmember who represents Brooklyn's 39th District—a long swath that goes from the Columbia Waterfront District to Borough Park, including Prospect Park—has proposed a bill that would basically charge 10 cents a bag in stores around the city in an effort to reduce single-use plastic bag trash. And, this week is BYOBag Week, hosted by BagitNYC and a variety of other organizations including the Surfrider Foundation. The week-long pledge to carry your own bag is designed to help you go cold turkey and ditch the plastic.
There are two basic solutions to this problem—stash a lightweight in your normal bag, or carry a bag you can fit your on-your-way-home-from-work shopping into. We know of a few fab bags that fit both bills. Here are our top picks:
Bag-within-a-bag
Canvas totes aren't always the best all-purpose bags. They lack pockets and tend to get cluttered quickly. Carrying a nylon tote, or a thin canvas one inside your work bag every day is a habit that will save you dozens of plastic bags a week, and you're way more likely to remember to keep a tote in your bag if you love it.
The Standard Baggu ($9) comes in tons of colors and prints, holds an incredible amount of stuff and weighs next to nothing—the urban ideal. We even have a Brooklyn Based version.
West Elm Market has a sale on their quirky canvas totes ($5.99-$18) right now, and we've got to admit—we're suckers for anything with goats, or chickens on it.
By Brooklyn carries the ubiquitous Brooklyn Map Tote ($18) that you've likely seen on the shoulder of many borough residents, as well as a new South Brooklyn ($28) version printed on denim.
Your Daily Tote
Carrying a bag that's big enough to accommodate that bottle of ibuprofen you got at Duane Reade, plus the bag of coffee you got at the cafe and the oatmeal and milk you grabbed at C-Town on your way home is another solution to the plastic bag problem.
Alternative Apparel makes great looking bags, and the company is committed to fair labor practices and environmentally-friendly sourcing. If you're down with leather, the Bodega is gorgeous and practical and on sale for $40 (down from $200!) right now. If you need a pop of color, the Whitney ($50, was $158) is a vision in suede.
L.L. Bean canvas totes come in two sizes ($25 for medium, $30 for large), have interior pockets and a special tab for your keys, and the top zips shut for security on a packed train. They come in a million color-combinations, a few of which are on sale for $21 right now. They also make leather, waxed canvas and camouflage versions. Bean basically owns the tote game.
Moroccan-style straw totes are all over the farmer's markets right now. They come in a million different styles, cost about $25 (look for them on Amazon or Overstock if you don't find one in your favorite local shop), and hold tons of fresh veggies. Great for filling with all those canvas bags you own and stashing near the door for serious shopping trips.