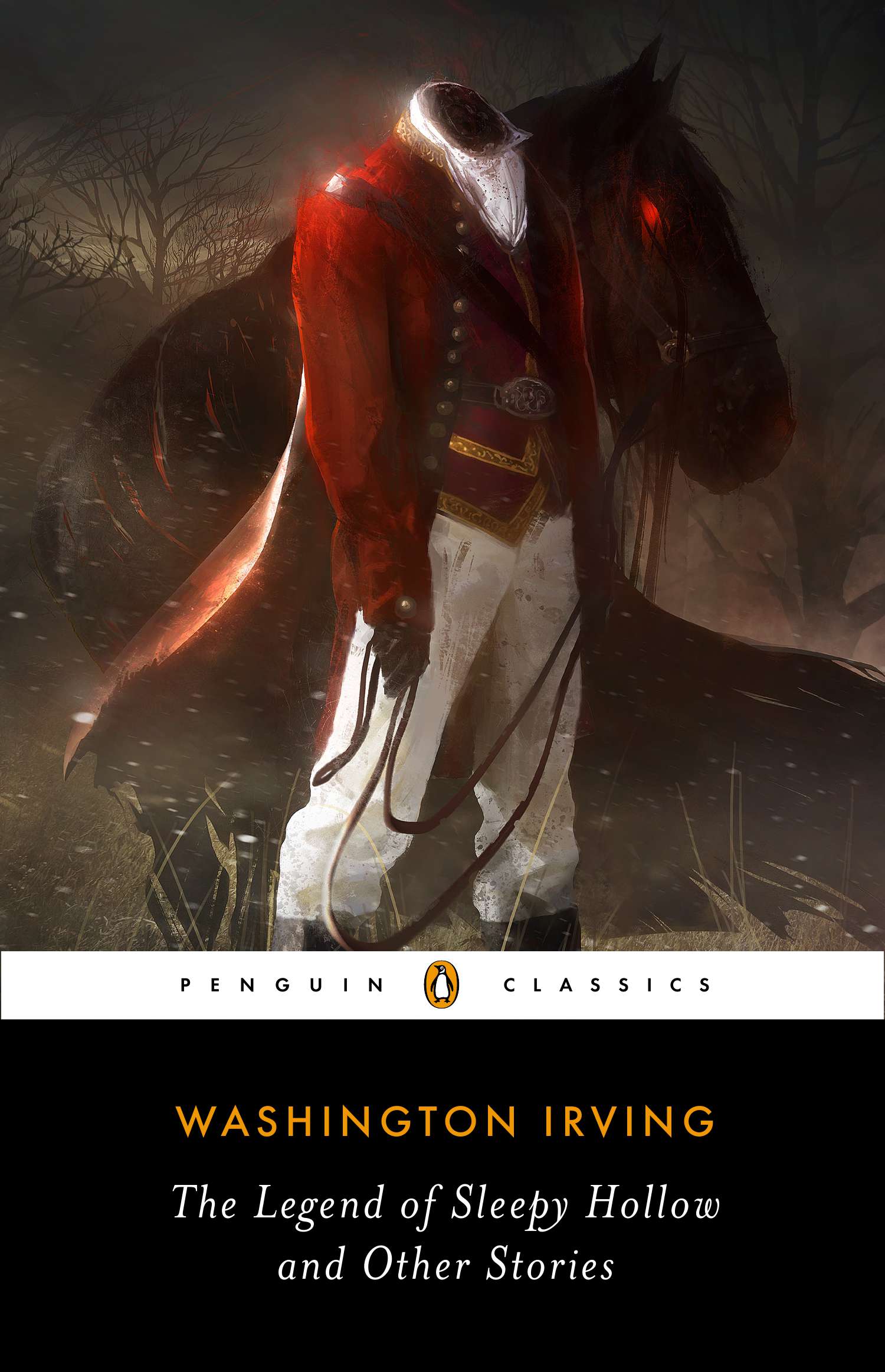 Long before Halloween became a highly commercialized annual ritual of plastic costumes, candy and horror films, the aura of the supernatural associated with All Hallows Eve was celebrated on the page in Washington Irving's famous tale, The Legend of Sleepy Hollow. Irving's legacy, including Ichabod Crane and the Headless Horseman, continues to shine on through many re-tellings, including the Tim Burton-directed film Sleepy Hollow and the current hit Fox drama series of the same name.
Now those beloved tales and more from the 19th century New York author are featured in a newly-published collection from Penguin Classics, The Legend of Sleepy Hollow and Other Stories. This edition features an introduction and notes by author Elizabeth L. Bradley, who is a consultant to Historic Hudson Valley, the caretakers of Irving's Tarrytown estate. Bradley will take part in two events tied to the book's release:  Thursday, Oct. 16 at Brooklyn's Morbid Anatomy Museum's Headless Horseman Variety Show; and on Oct. 29 at the Center for Fiction for a reading of Sleepy Hollow with authors Lev Grossman (who we recently interviewed), Megan Abbott, Randy Cohen and Tonya Hurley. These are opportunities to become reacquainted with an old classic starring the famously terrifying Headless Horseman, who existed years before Jason Voorhees, Michael Myers and Freddy Krueger.
Author Elizabeth Bradley will appear Oct. 16 for the Headless Horseman Variety Show at the Morbid Anatomy Musem, 424A 3rd Ave., Brooklyn, 8pm; and on Oct. 29 at the Center for Fiction, 17 E. 47th St., Manhattan, 7pm.