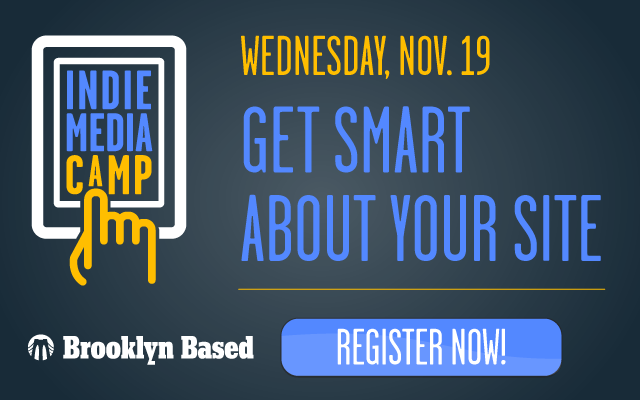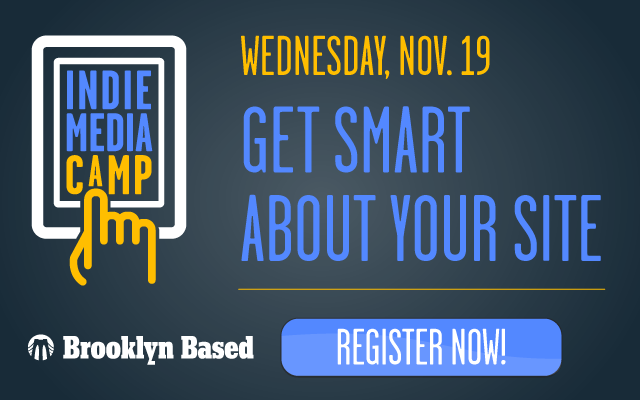 We started Indie Media Camp last year as a way to bring independent media makers together to network with and learn from one another. It was such a hit that we've decided to make it an annual event, and IMC 2014 returns to Gowanus on Wednesday, Nov. 19 from 10am-6pm at 501 Union.
Who is IMC for? Anyone who makes or works in media. Whether you're a writer, an editor, an entrepreneur, or all of these things, we'll help you improve your social media skills, get better at growing your audience and inspire you with advice from creative people who run their own sites, some on a shoestring, some with funding.
The day will be a mix of panels, talks and how-tos. We've curated a range of fascinating discussions between the staff at national sites and media companies like Food52, Bon Appetit, BuzzFeed, Barkbox, Time, Inc., Medium and Narratively, alongside New York news and culture sources like Gothamist and Corner Media. In our workshop sessions you'll learn practical skills like how to take great photos with your iPhone from BKC, the best images to share on Pinterest and Instagram from Refinery29's social media manager, and how to write better headlines from a master, Jere Hester. Peppered in between will be short, first-person accounts from Tue/Night and Bushwick Daily about what it's like to launch a site or build an app.
We'll also tackle one of the biggest issues confronting online media right now—violence against women through trolling, doxing and generally subhuman behavior on social media, in comments sections and in real life. Dodai Stewart, former Jezebel editor, will moderate a panel with writers Soraya Chemaly and Jill Filipovic and ACLU lawyer Lee Rowland, who specializes in online First Amendment issues.
All this, plus lunch and happy hour, too. We're looking forward to another great edition of IMC, which is produced with the help of our sponsors, MailChimp and Squarespace, and can't wait to learn some new tricks alongside you. The $150 passes are on sale now, with an early bird deal of $99 through Nov. 12.