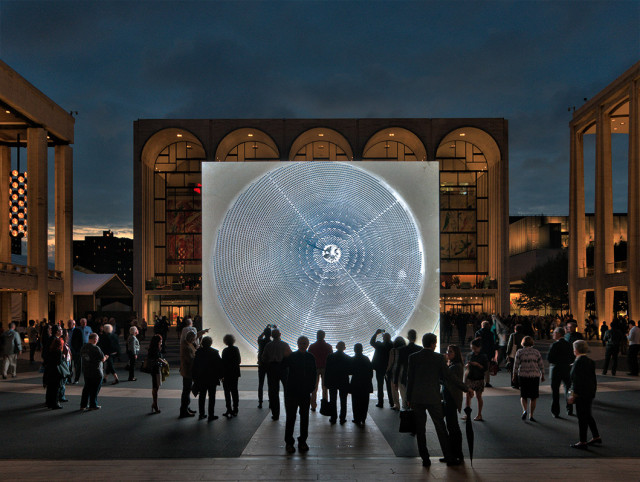 Whether you're leaving town to spend Thanksgiving with your family, or sticking around to host 25 Charlie Browns, the fact that we're a day away from the start of holiday season means that we can all collectively start to wind down at work and kick back with friends and family. Unless, of course, you work in retail. What began as one day of shopping on Black Friday has morphed into a string of events, including Small Business Saturday, which indie booksellers have embraced by inviting local authors to work shifts throughout the day– Phil Klay, the veteran who just won the National Book Award for his short story collection, for instance, is just one of the writers who'll be at BookCourt. Then #GivingTuesday arrives, like a charitable cleanse for all our consumer excesses. If you're looking for good organizations to donate your time or money to, try the four we recommended last year.
As you mentally prepare for the online sales ahead (or you're stuck at home because of a cancelled flight) you can feast on a $25 fish fry at Fort Defiance tonight, in honor of Evacuation Day, an actual holiday dating back to the Revolutionary War but much more fun when recast as the day before everyone skips town.
Here are seven more ways to make the most of your Thanksgiving week.
Thursday, Nov. 26: Once you pick the turkey clean and exhaust every topic of conversation, it's time to curl up on the couch with the rest of the wine and catch up on all the shows you didn't realize you'd been missing, whether it's the post-war London, amateur detectives in The Bletchley Circle, the dysfunctional L.A. family in Transparent, or the badass Viola Davis in How to Get Away With Murder. And if you happen to be stuck in the airport and want to tune out the travelling hordes, listen to Funny Story Live (now on iTunes!) to help you laugh away your delays, or join the rest of the Serial superfans of the world.
Friday, Nov. 28: If you're in town this week and want to help bid adieu to one of the best entertainment venues in Brooklyn, head to Glasslands on Friday for their final Robyn dance party, celebrating the Swedish ingenue (and the only person who can pull off a blonde mullet) behind "Call Your Girlfriend" and other pop hits. Entitled This Party Is Killing You: Robynsgiving, the dance shindig, featuring DJ collective Adventure[s], Bottle Rocket and Viz: Paris, will kick off at 11:30pm with a limited amount of $5 tickets available at the door (pre-sale is unfortunately over). Still, this 21+ party is worth attending at all costs as there are not many left between now and when Glasslands hosts its final party on New Year's Eve. Check Glasslands' website to preview the wonderful lineup of final shows planned for the rest of the year.–N.R. 
Saturday, Nov. 29:  You might remember Greg Proops from the improv-comedy TV show Whose Line Is It Anyway? but you probably don't know that he has an obsession with kittens, Negro league (and eventually Major League) pitcher Satchel Paige, and all things San Francisco. His not-quite-ironically named Smartest Man In The World podcast is often recorded before a live audience in the famed Bar Lubitch in Los Angeles, but the show's popularity has allowed Proops to record live episodes around the United States and even Europe, all while downing what he calls "vodka-flavored vodka drinks." There are no guest interviews, just a hour-long thinking-out-loud monologue on such topics as those mentioned above, to politics (from a staunchly leftist perspective), the role of women in society (from a staunchly feminist perspective), and the beauty of a good English chip shop (from an alcoholic perspective). Tonight the Proopmaster General is recording an episode of The Smartest Man In The World from The Bell House–tickets are $15 and they will sell out. You can also stay home and listen to past episodes before the Bell House hosts a Thanksgiving weekend edition of the longstanding dance party, The Rub, at 10pm.–A.J.
Sunday, Nov. 30: If you're looking for a one-of-a-kind gift for someone on your holiday shopping list, head out to Bushwick this weekend for Brooklyn Collage Collective's first-ever group exhibition and winter art sale at quirky, cool events space The Living Gallery. The show features over 20 artists who have cut and pasted unique works using mixed media and assemblage, including BCC founder Morgan Jesse Lappin. There will be lots of affordable works for sale too, plus a "collaboration station" on Saturday where participants will create new works in a live setting. Pieces range from the abstract to tongue-in-cheek repurposing of vintage ads; in each case, the sum is greater than its parts.–L.R. 
Monday, Dec. 1: If you are still playing tour guide today, or need to decompress after a long weekend with family, head to a part of town you likely rarely visit–Lincoln Center–to see John Gerrard's Solar Reserve before it ends tonight. The massive projection simulates the movements of the moon, sun and the 10,000 mirrors that make up an actual solar thermal power plant in Nevada, as it cycles through an entire day, from sunrise to sunset. Every hour the perspective moves from the ground to a satellite view so no matter when you arrive, you'll be seeing a new light show.
Tuesday, Dec. 2: You've just come off a weekend of watching more movies than normal, so put all that knowledge of the Coen Brothers and random Zoolander quotes to use at Videology's Movie Trivia Night. You will be competing against other serious film buffs, in rounds ranging from clips, famous quotes, Nicholas Cage quotes and dramatic scene recreations. (As an example of the total recall you'll need, this is a screenshot of one of name-that-film rounds, based on stills alone). So gather up to six of your most movie obsessed friends–you could win a free round of drinks afterward.
Wednesday, Dec. 3: One of the benefits of Owl and Thistle upgrading their Crown Heights' space this past year has been more room for classes, like beginner knitting. This intro class will teach you the basics you need to embark on starter projects like hats and scarves and in two hours you'll walk away with your first, tangible, giftable good–a cup cozy. There are only a few spots left in the $45 class, so sign up quick.
Tips this week by Nicole Davis, Alexander Jordan, Nikita Richardson and Lindsey Rhoades