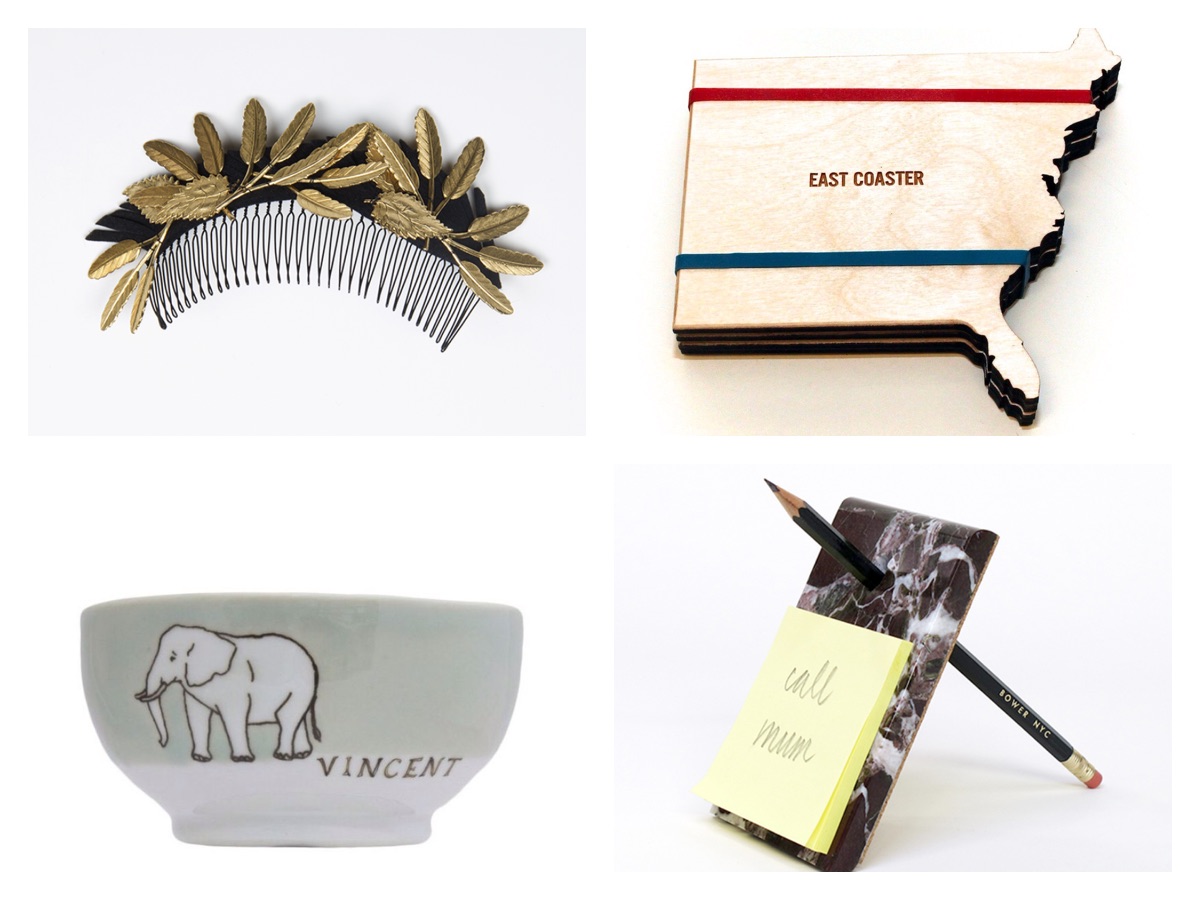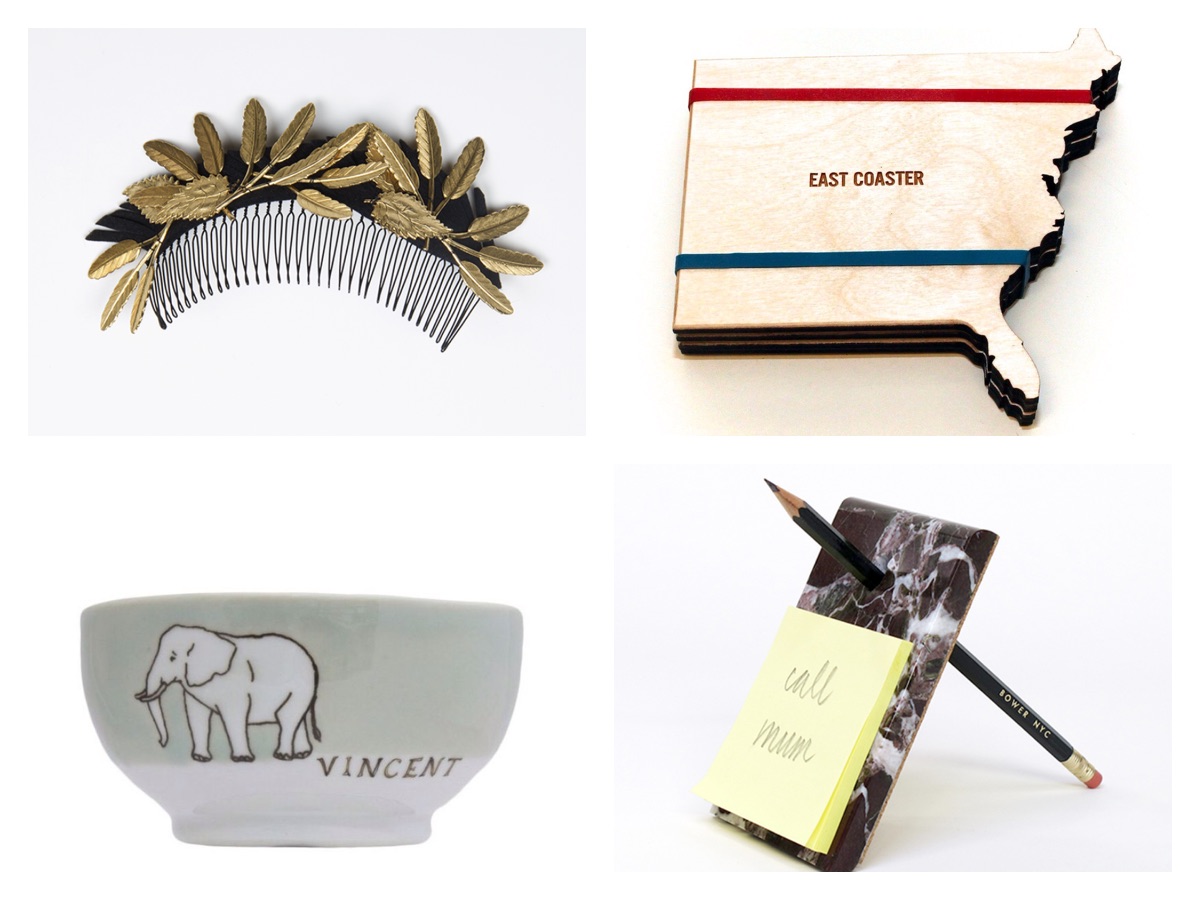 I am very self righteous about doing my holiday shopping locally. I passionately support independent stores, and insist on finding unique gifts for people who are notoriously hard to shop for. Unfortunately, I'm also lazy and hate leaving my house during a polar vortex, or during the insanity of December's gifting season. So, this year I'm doing most of my shopping at Strolby, an ingenious website that lets you shop from your favorite indie Brooklyn shops (as well as Marfa, Los Angeles and Austin.) I can pretend I've raced all over the borough in search of the perfect Brooklyn gifts, when all along I've been snug as a bug at home.
For the Bootlegging Engineer: My friend spends his spare time engineering pot stills and thinking about the finer points of mash and yeast. His apartment is cluttered with distillery equipment and Ball jars full of moonshine. I'd like to help him further his passion, while also assisting in enjoying the fruits of his labor. This year he'll be receiving The King's County Distillery Guide to Urban Moonshining: How to Make and Drink Whiskey ($24.95) written by David Haskell and Colin Spoelman, the founders of one of the first NYC distilleries since Prohibition. Also, perfect for his cramped space, is Crown Heights-based Katy Skelton's One Drink Table ($255). It's only 7" wide and perfect for sipping some whiskey alone. Or if it's company he craves, adorable East Coasters by Reed Wilson ($32) from Beam in Williamsburg will do quite nicely for entertaining.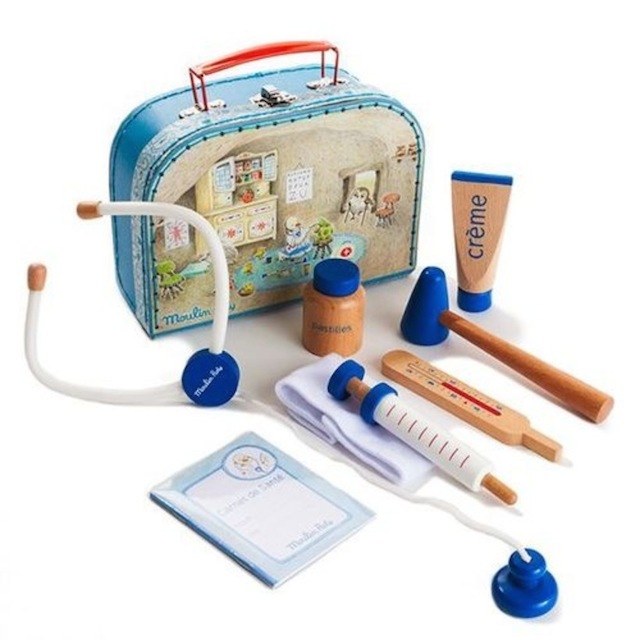 For the Sophisticated Toddler: The precocious princesses in Brooklyn choreograph dances to Frozen in between their violin and French lessons. I'll be giving them a reason to say merci with the French Moulin Doctor Set ($44) from Greenpoint's Flying Squirrel. And they can ring in New Year's wearing the Ice Storm sequin trimmed party dress ($128) from Lolli. The tiniest tot will receive the heirloom quality Customized Porcelain Baby Bowl ($50) handpainted and personalized in Brooklyn by SKT Ceramics.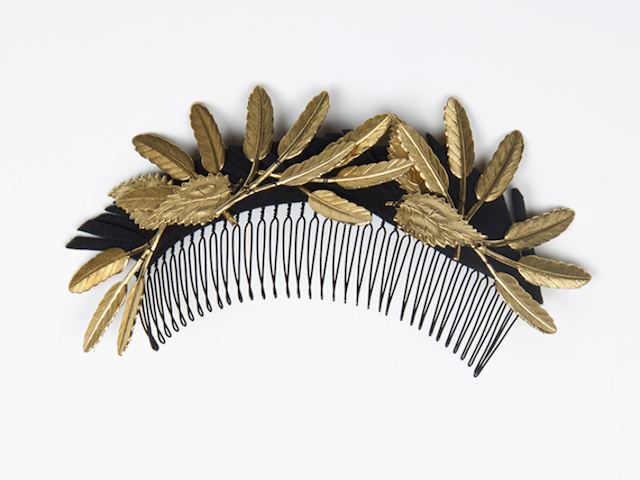 For the Wiccan Spiritualist: My sister-in-law reads tarot cards for a living and teaches nomadic naturalist moon circles every month. Forecasting the right present for her can be a challenge, but this year it's a cinch. The Palmistry Triangle Ring ($60) and Winter Night Candle ($32), both by Species by the Thousand, share her sense of the occult. And the spellbinding Brass Leaf Comb ($100) by Brookes Boswell will help keep her hair in place during ritual work. If I'm feeling extra generous, I may also splurge on the Charcoal Evil Eye Pillow ($80) made in Brooklyn by StudioDKS to help ward off bad energy.
For the Food Blogger: Although my family is worried about my cousin's failing GPA, his food blog has been blowing up. To reward him for increasing his traffic, I'll get him the Brooklyn Spice Gift Box ($37) which includes Brooklyn's spiciest artisanal foods. Then, to help him focus on his work, I'll order A7's Porter Camera Strap ($110) to spruce up his beloved Canon EOS Camera. And the whimsical marble Writer's Block by Bower ($60) memo pad will keep him focused on the tasks at hand.
For the Jet-Setting Surfer: Everyone has that cool surfer friend who summers in the Rockaways, and spends winter weekends flying to Bocas del Toro in Panama. When I'm not crying with jealousy over their Instagram feed, I'm thinking of the perfect gift. Brooklyn Beach Spray for Hair ($22) creates perfect waves, for the days when she doesn't make it to the water. A day in a wetsuit can be uncomfortable, so Organic Bath Salts ($40) made in Brooklyn and sold at End of the A will restore the surfing spirit. And the Octopus Cuff ($135) is like luxe pirate bling for the dressed-down jet setter.
If you prefer a brick-and-mortar shopping experience, check out the Strolby holiday pop-up shop: Dec. 6 and 7 Holiday Market at the Wythe Hotel, including holiday confections and giveaways from Raaka Chocolate and &North.