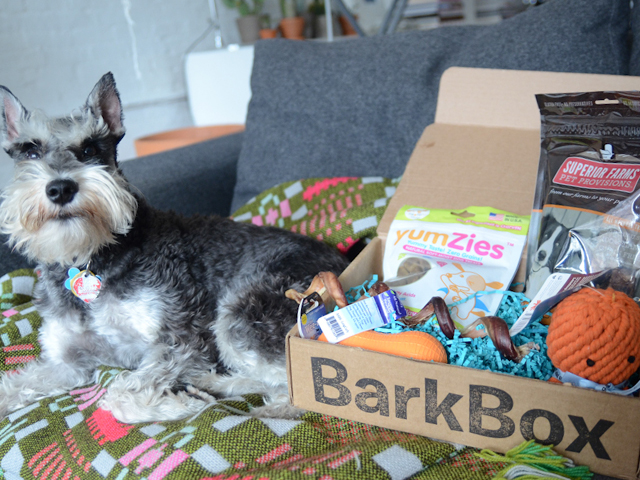 It's a four-legged world out there and if you're searching for the perfect gift for your favorite dog or dog parent, look no further than BarkBox. This monthly delivery of doggie delights will keep the pooches in your life rolling in treats, toys and special surprises and their owners will LOVE you for making their pup children so happy!
The dog lovers at BarkBox search high and low for the best pup products out there, from healthy treats made in the U.S. and Canada, to cool, innovative toys you won't find on the shelves of big box pet stores. Each month's box contains four to six new and unique items chosen specifically for the size of the dog and every product has been tested and pre-approved by BarkBox's lucky office dogs.
And BarkBox is a company you can really wag your tail about–not only are all their treats and toys safe, healthy and pooch-approved, they donate 10% of profits to dogs in need.
For the first time ever BarkBox is offering a deal on holiday gift subscriptions. Get 10% off through Friday only with the code CYBERBB.