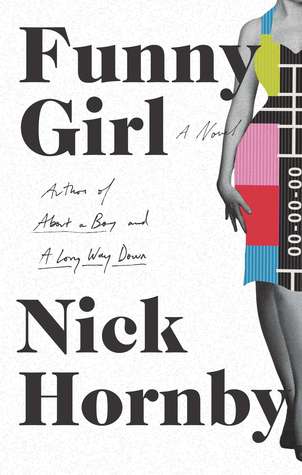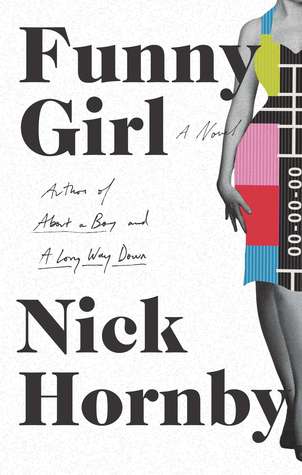 Nick Hornby's Funny Girl follows Barbara Parker's transformation from Miss Blackpool, Beauty Queen of Lancashire, to Sophie Straw, star of the BBC's Barbara (and Jim) and toast of swinging '60s London.
Before stardom, there are cringingly hilarious scenes of her retail job, and of fighting off sleazy agents and producers that value her body over her excellent comic timing. The trails are mercifully short however, and after one dazzling audition, she wins a part on Barbara (and Jim), a sitcom about at the lives of a young, temperamentally and politically mismatched couple, a hilarious and honest look at married life in Britain with 20 million viewers at its peak.
What I loved about Funny Girl was not only the chance to root for an ambitious, strong heroine, but a glimpse into the lives of those behind the scenes, particularly the creative partnership (and tension) between Barbara (and Jim)'s writers, Tony and Bill, who met while being arrested for suspected homosexual activity, though Tony has since been married.
Hornby's descriptions of their writing sessions conjure the hair-pulling frustration of dialogue that crackles in your head, but fizzles on the page, and a deeper fear that their initially groundbreaking and honest portrait of a young married couple is too full of slapstick and pratfalls to be as trenchant and timely as they'd like.
Their tension is a microcosm of their decade: Bill's desire to stay true to himself, in love and in art, and Tony's yearning for the stability that comes with marriage and a steady paycheck. Lurking underneath this divide is the question: Can a comedic television show with set pieces of exploding toilets have a streak of cutting cultural criticism beneath the slapstick?
In Hornby's hands, the answer to that last question is a resounding, Yes.