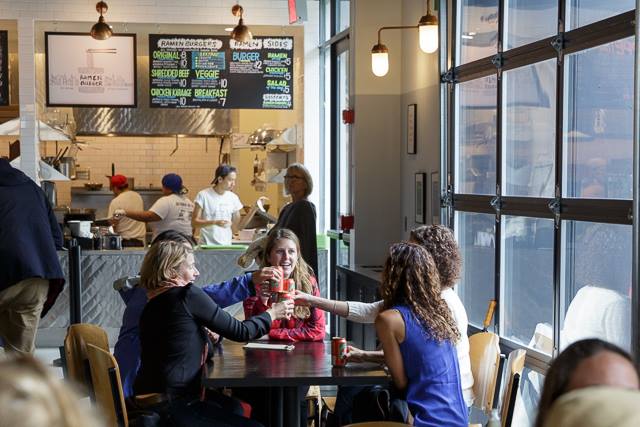 You know it's almost summer when we announce our annual Immersion season with Brooklyn Brewery, and this year we're excited to unveil all the neighborhoods we plan to explore at once. We're still confirming the exact stops, but on each of our Saturday Immersions from 1 to 7pm you'll get four Brooklyn brews, lunch (your choice of grub like a burger and fries and a vegetarian option), and an envelope stuffed with local deals–what we like to call "walking around money."
Here are the dates and places we plan to hit with you. Tickets are just $25 a pop–less than you would actually spend on this much fun–and are on sale now!
See you on one of our neighborhood crawls soon. Also, if you own a business and want to be involved in our Immersions, or would like to help spread the word about them in exchange for tickets, let us know.