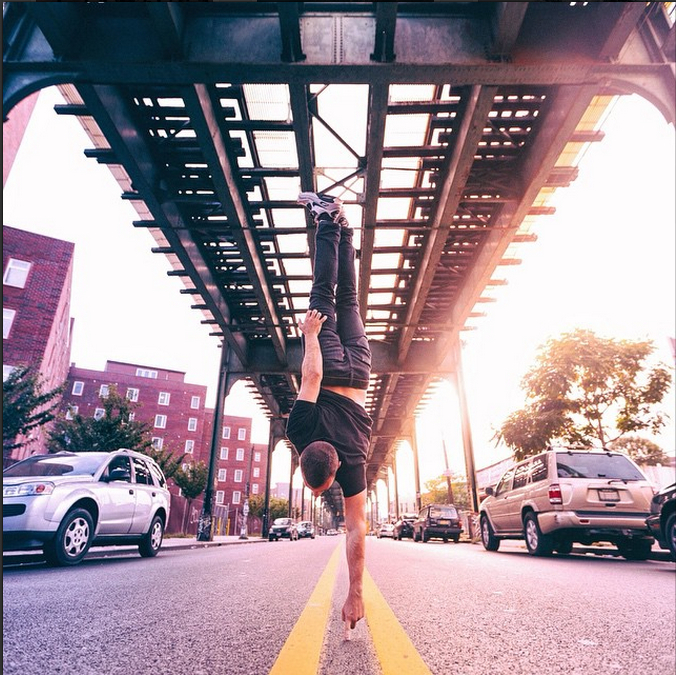 Instagram might have been just another app when Kevin Systrom and Mike Krieger, two college kids from Stanford, launched it in 2010, but over the past five years, the photo-sharing social platform has morphed into a cultural phenomenon. As of this past December, over 300 million people and counting were using Instagram to share images every month, making it one of the most popular apps ever designed. By comparison, Twitter ended the year with 288 million users—which was four million fewer than it had the previous quarter.
If a picture is worth a thousand words, then the 30 billion images already shared on Instagram have quite a story to tell. The app is as much a modern storytelling tool as it is a social media site. On any given day, over 75 million people are posting pictures via Instagram, and while we appreciate being able see shots of life everywhere from the Arctic Circle (thanks @natgeo) to South America and pretty much everywhere in between, like everything else in Brooklyn today, our attentions, as of late, have turned local.
Sometimes, when I get bogged down by the minutiae of my everyday life, I forget that I'm living in one of the most amazing cities in the world surrounded by the kinds of creative people I could only dream of meeting growing up in small town Ohio. When I need to gain some new perspective, either about this city or my choice to become a creative freelancer, I can often find it in the feeds of other local Instagrammers. Of the 300-million-plus people who currently use the app to tell their stories, there are six in particular I'm finding most fascinating at the moment. While the perspectives of each couldn't be further apart, the one thing they all have in common is that they live, work, or got their starts right here in Brooklyn.
---
Humza Deas (@humzadeas)
Those with a fear of heights or faint hearts might not want to subscribe to the feed of Brooklyn street artist Humza Deas. A quick scroll of his feed shows that Deas is not afraid of a little guerrilla photography, and for that we thank him. Whether he's flying high or underground, Deas manages to litter his Instagram with the most unbelievable (highly illegal looking) shots of New York City you're likely to capture in a perfectly square proportion.
---
Putnam & Putnam (@putnamflowers)
The only thing that got me through this winter—besides hot toddies—was looking at the Instagram feed of floral designers Darroch and Michael Putnam. When they're not creating breathtakingly beautiful arrangements for a litany of local clients, magazine editorials or fashion presentations, the husband-and-husband duo are busy filling their feed with the types of still life photos of flowers that would make Dutch masters jealous. Technically this twosome's floral studio resides on the Lower East Side, the business used to be Brooklyn based, so we're planting a BK flag in this feed.
---
Stéphanie de Rougé (@stephaniederouge) and her #mychangingneighborhood hashtag
If you are even close to as shameless of a people watcher as we are, you will want to follow the Instagram feed of photographer Stéphanie de Rougé. Last year, while teaching a class called "The Five Minute Portrait" at International Center of Photography, the South Williamsburg resident came up with the concept for a photo project about her neighborhood. The result is #mychangingneighborhood, an Instagram hashtag where de Rougé documents the ways in which Williamsburg is changing and evolving my snapping portraits of people she encounters on its streets. With all the gentrification that's flooded North Brooklyn in the past few years, de Rougé's subjects, as you might imagine, are about as mixed as bag as you can get.
---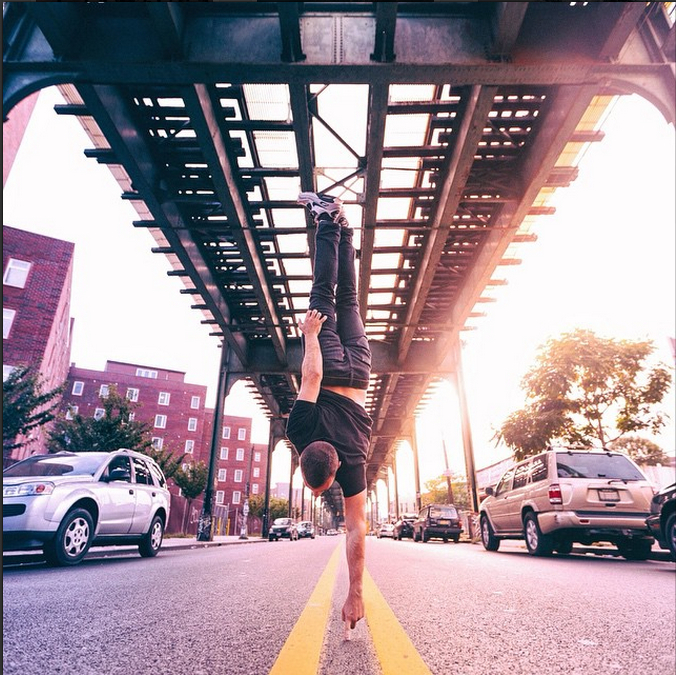 Sam Morrison (@samthecobra)
All it takes is a quick scan of Sam Morrison's Instagram feed for the Brooklyn photographer's love affair with this city to become apparent. Chances are, though, that you'll wind up pouring over Morrison's images for much longer than a New York Minute. From Bushwick to Brooklyn Bridge, brownstone-lined street to Time Square on New Year's Eve, whenever things like Brooklyn's already egregious housing prices increasing by 18%, have us considering throwing in the towel, taking a look at Morrison's Instagram feed helps me remember that there's no place like NYC.
---
Athena Calderone (@eyeswoon)
Forget about GOOP and Gywneth Paltrow. Here in BK, we have our own lifestyle guru to swoon over. Whenever we need aspirational advice, we turn to the Instagram feed of Brooklyn interior designer Athena Calderone for inspiration. This woman can make stalks of kale look like a still life painting you'd want to put on your wall. From food to fashion and the occasional cameo by some familiar faces like the chef Marcus Samuelsson, the creativity of Calderone's account continues to keep us coming back for more.
---
Nanda Hampe Toto (@nandabear27)
Though she might live in Brooklyn, model Nanda Hampe Toto chooses to populate her Instagram feed with photos from her far-flung travels in lieu of local fare like latte art. We've been vicariously living through Toto's travel images via her Instagram account for months now. Whether she's lounging on a palm tree overlooking the ocean or snapping underwater images of starfish, Toto's feed is full of wanderlust-inducing photos that will make you want to drop everything and book a trip.
---