While we're always keeping tabs on new films, music, performances and art openings for you, summer in New York is generally given over to barbecues, outdoor concerts and movies, trips to the beach and the beach reads that go along with your sunscreen. To that end we've condensed our monthly culture picks into a summer guide. Here's a trio of TV shows worth forgoing the great outdoors to watch, two new books to see you through the dog days of August, the diamond jubilee of one of New York City's most beloved ballet companies and few more favorites for the warm days and nights ahead. See you back here in September.

---
10. Wet Hot American Summer was by no means a blockbuster when it was released in 2001, but the film quickly became a cult classic nonetheless. Now, 14 years later, the original cast has reunited for the new Netflix original series—what would we do without Netflix during this long summer hiatus from commercial television, really?—Wet Hot American Summer: First Day of Camp debuts on July 17. While the film focused on the final day at Camp Firewood, the prequel series is, as the title implies, all about the first day of camp for a cast that includes Bradley Cooper, Paul Rudd, Janeane Garofolo, Amy Poehler and Elizabeth Banks. Honestly, this photo of Christopher Meloni as Gene, a Vietnam veteran-cum-camp chef, is all you really need to know about this one, but if you want more information, Huffington Post has an interview with show creator David Wain for you here.
---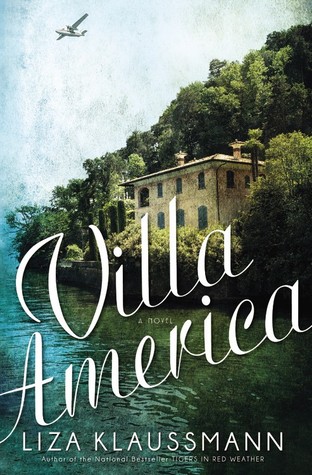 9. I was so excited to read Liza Klaussmann's newest novel, which technically doesn't come out stateside until Aug. 4, that I bought the British version despite the depressingly bad exchange rate between the dollar and the pound. There was also something about the cover artwork of the European version that piqued my interest. On it is a couple presumably intended to represent Sara and Gerald Murphy, the real-life American expats who sit at the heart of Klaussmann's historical novel. The Murphys came of age in the Belle Epoque era of the late 19th century and spent a good portion of their adult lives between WWI and WWII living abroad in Europe, splitting their time between Paris and Antibes, where they raised three children and cultivated quite the social life during the Roaring Twenties, playing the consummate hosts to members of the Lost Generation like Ernest and Hadley Hemingway, Pauline Pfeiffer, Scott and Zelda Fitzgerald and John Dos Possos, at their home on the Cap d'Antibes, Villa America. Pablo Picasso was also a pal. Klaussmann manages to capture the antics of a generation of artists, aesthetes and intellectuals, during the Golden Era, when the champagne seemed to always be flowing, at least for a little while. If you want a look into the lifestyle and the people that inspired works like The Great Gatsby, Tender is the Night and The Sun Also Rises, Klaussmann's painstaking research for Villa America reveals it and more.
---
8. The American Ballet Theatre is celebrating its 75th anniversary this year, and in honor of the occasion, it has created a pretty spectacular exhibition of costumes worn by its dancers over the past eight decades, and I am not just talking about tutus, although there will be plenty of tulle to be sure. The Diamond Jubilee exhibition is the brainchild of fashion journalist Hamish Bowles and ABT's wardrobe supervisor Bruce Horowitz. It's taken over three levels of the Metropolitan Opera House, where ABT is currently in the midst of its spring ballet season, featuring performances of The Sleeping Beauty, Romeo and Juliet, Swan Lake and Cinderella, which runs through the first week of July. It offers an up-close look at costumes, created by the likes of Galina Solovyeva, Lucie Chase, Ralph Rucci, Christian Lacroix, and Isaac Mizrahi and worn by beloved dancers like Mikhail Baryshnikov and Natalia Osipova. If you want to hear more about ABT history, this NPR podcast is worth a listen.
---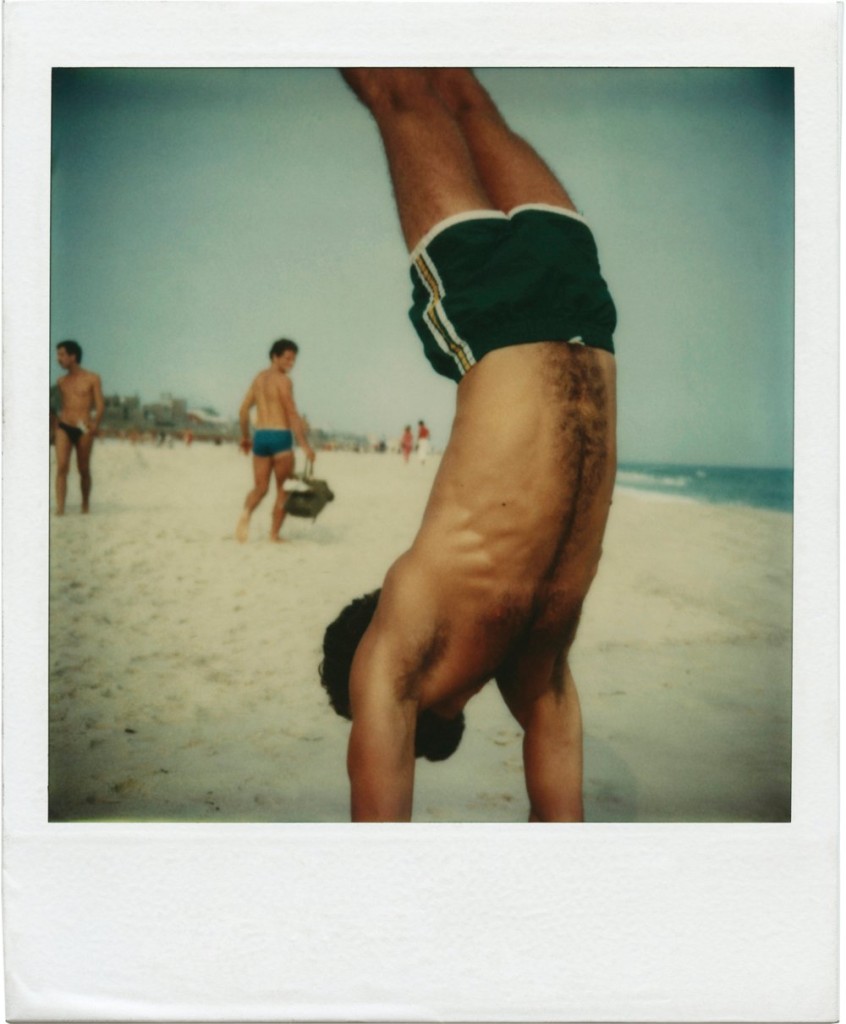 7. Of all the sandy getaways within driving distance of New York City, Fire Island is quite possibly my favorite. Somehow its wooden walkways, lack of cars and overgrown bamboo stalks make it feel more remote than other escape spots like Montauk or the Hamptons—or the Rockaways, for that matter. Outside of all of this, it also has a really rich culture (both literally and metaphorically) attached. I love hearing the outrageous stories of summer weekends spent out in the Pines during the '80s some of my friends like to rehash after having one too many cocktails, which pretty much mirror the world exposed by photographer Tom Bianchi in Fire Island Pines, Polaroids 1975-1983 (like the one here on the right). But before it was a summer haven for the gay community, it was a place "where the wealthy, the sun worshippers, the hippies and the lonely housewives all flock in the summer," wrote Burt Hirschfeld in his 1970 summer read, Fire Island. Today the island seems more like an amalgamation of the two—when I went for a birthday getaway a couple years ago, it was at the invitation of a neighbor who'd rented a house there for the summer while his husband was away on work so he would have some place to take their toddler. I've been thinking about going back since I left, and this year the trek is being made easier by the fact that NYC Beach Bus is now offering $25 round-trip tickets to the island on an air conditioned bus.
---

6. I watched every episode of the first season of True Detective, and loved every minute of watching Matthew McConaughey and Woody Harrelson on screen even through their multiple, weird wig changes. In short, it was exactly what I wanted out of a crime drama, which is why I have high hopes that for the show's second season, and that its stars Rachel McAdams, Colin Farrell, Taylor Kitsch and Vince Vaughn will live up to the bar already set by the HBO series. So far the trailers have been rather cryptic when it comes to story lines and plot themes—other than that it's set in California and centers on what's being deemed a "bizarre" murder—but that just makes me more excited for the first episode's premiere on June 21.
---
5. An advanced copy of Kathleen Alcott's sophomore novel, Infinite Home, arrived at my office right before Memorial Day Weekend, and I read straight through its 317 pages in about a day. This is partially the perk of being a freelance writer, but mainly a direct result of Alcott's page-turning, character-driven prose. Riverhead Books will release Infinite Home on Aug. 4, and in it Alcott's imagination and her writing both really shine. Fort Greene is the real-life setting for her fictitious tale about an elderly Brooklyn landlady, her dilapidated brownstone and the idiosyncratic tenants who've come to roost under her roof. Though, Alcott's is a fictional Fort Greene that existed before the Brooklyn baby boom and influx of financiers rendered the neighborhood all but unrecognizable as the hamlet for creative, occasionally kooky people I knew it to be when I moved here. Fortunately for readers, Infinite Home captures much of that creative, sometimes eccentric, spirit, as it offers up a story about the quest to find connection, meaning, love and a life that feels all our own.
---
4. A few weeks ago, I had lunch with someone who's doing hair and makeup for The King and I, and took the opportunity to ask him when he thought was the best time to see the Rodgers & Hammerstein revival, expecting him to recommend a Wednesday matinee or something if I wanted to beat the crowds. Instead, he said "July," and told me the Beaumont Theater at Lincoln Center, where Bartlett Sher is currently staging a much praised rendition of the classic tale of unrequited love between the King of Siam and the English governess he hires to teach his children Western ways, has been pretty much booked solid since previews started on March 12. His best advice, and mine, is to take advantage of the quiet weekends between Memorial and Labor Day, when most of Manhattan is away, to snag better seats to this nine-time-Tony-nominated show, which fingers crossed, will fly under the radar of most summer tourists as it is just far enough removed from Time Square to escape attention.
---
3. Culture takes on an entirely different context during the summer months here in the city, with outdoor events taking precedence over pretty much everything else. Of all the forms of outdoor entertainment that take place in parks and other green spaces this time of year, the Governors Ball music festival is one of the most anticipated, as it brings an onslaught of some of the world's best musical acts to the tiny island just 400 yards from Brooklyn's shoreline. This year's festival takes place on June 5–7 and includes performances by Florence and The Machine, Bjork, the Black Keys, My Morning Jacket, and local favorites like Sharon Van Etten, Twin Shadow and St. Vincent. In total, over 60 bands will take the stage over those three days. It's not exactly Woodstock, but we'll take it. Photo: Governors Ball Music Festival
---
2. When season three of Orange is the New Black debuts in its entirety on Netflix on June 12, it will no longer be following the story of prison inmate-turned-Park Sloper Piper Kerman, whose memoir of the same name served as the basis for the hit original series. But anyone who has binge watched the first two seasons will tell you, there are still plenty of plot twists for show creator Jenji Kohan to flesh out in regards to the stories of the inmates at Litchfield Penitentiary other than Piper Chapman (Taylor Schilling). Last season ended with a prison escape and possible vehicular manslaughter cliffhanger that cemented in my mind the fact that now that OITNB is off book, pretty much anything goes.
---
1. Summer is the season for reunions, and while I will gladly skip the family or school kind that inevitably end in awkward conversations with people you haven't spoken to in years or vaguely remember from the time you did spend together, there is one reunion taking place on June 25 that I would happily attend—the original cast of the indie film Kids will be reuniting onstage as part of BAMcinemaFest. I can't believe it's been 20 years since Kids freaked the crap out of parents, including mine, and forever immortalized Chloe Sevigny as the aloof Lower-East-Side misfit we still know and love her as today. Unsurprisingly, tickets to the cast reunion, which includes Rosario Dawson, Leo Fitzpatrick and director Larry Clark, have already sold out–even before they were set to go on sale to the public tomorrow. There are, however, still tickets to plenty of other awesome movie screenings as part of the annual festival up for grabs here.