To me, summertime means water—beaches and lakes, pools, oceans, rivers. Between dips, a great book is essential. I read Ahab's Wife at the seashore in 2001, Sag Harbor poolside in the summer of 2010. One Hundred Years of Solitude was read in my apartment during what felt like one hundred hours of rainy days (well, it's water), and How to Breathe Underwater took my heart as I sat on the banks of the Seine. Here they are, four great summer books for my fellow water bugs.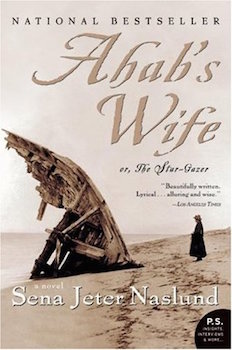 Ahab's Wife, or The Star Gazer by Sena Jeter Naslund
Inspired from a mere paragraph in Moby-Dick, Naslund created an epic tale revolving around Una, a woman whose life has been dictated by the sea. Growing up in Nantucket, Una falls for several seafaring men, one of whom is Captain Ahab. She marries and loses more than one husband, dusting herself off and finding new paths along the way. A strong, complex woman, Una's adventures revolve around her heart and survival. Naslund's writing is rich–you can almost smell the ocean on the pages of this book, and it's not hard to picture Una with her lighthouse, or her trials as a cabin boy on a ship, or her life in New Bedford and Nantucket, places where she's constantly reinventing herself. Through the book you experience Nantucket before it became a summer retreat, when it was simply a seafaring island.
---
Sag Harbor by Colson Whitehead
Colson Whitehead's novel about this annual summer escape is both funny and sincere. Benji, 15, and his younger brother Reggie travel to Sag Harbor every summer, and every summer there are certain rituals which Benji holds dear–a visit to the Olympia movie theater, bike rides with well-trodden shortcuts, Stouffer's frozen dinners, and a love-hatred of the beach. Throughout, Whitehead humorously and delicately notes the consciousness of the white side and the black side of Sag Harbor–"There were some white people coming up the beach, so we got out the binoculars." But this summer things are different. Benji, who is now "Ben," even if no one calls him that, is a little older and life seems to have taken on a different glean. Ah adolescence. Enjoy summer vacation '80s-style, when growing up was offline and everyone had to deal with New Coke.
---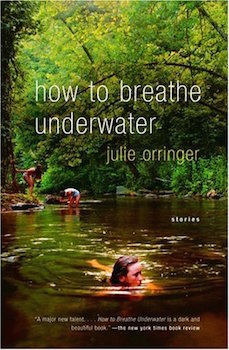 How to Breathe Underwater by Julie Orringer
Julie Orringer's striking short story collection captures the wonders and hurdles of growing up in various places around the world. A fat girl and her model cousin visit the vineyards of Tuscany one summer; scuba lessons given to a sister and brother mask tragedy with joy; a teen exiles herself at her cousin's house in Israel; a hopped-up young aunt takes her small niece through San Francisco. No two stories are alike, but every page is beautifully rendered. Original and witty, Orringer's book is perfect for a big bite of literature between short dips in the pool.
---
One Hundred Years of Solitude by Gabriel García Márquez
In honor of Marquez's passing last year, you may want to plunge into this masterpiece. The novel takes place over one hundred years, which means you'll dedicate a good chunk of your summer to this one, but it'll be worth the time. This tale about the founders and descendents of fictional Macondo, a magical island in the Caribbean, takes us through the inhabitants' rise and fall. Garcia is clever, and intertwines our living world with the fiction of Macondo, giving realness to the peculiarity of the island. With beautiful, complex sentences, One Hundred Years of Solitude reads as a winding dream, a dive into Garcia's creative consciousness. Take it to the beach and glance over the ocean– maybe you'll feel traces of Macondo in the distance.