One of the many pleasures of reading is that pause between books, when the traces of the last novel you devoured are still punctuating your thoughts, and you're debating on the next title to pick up and hopefully, get lost in. Summer is peak season for this kind of decision making, thanks to a glut of three-day weekends and half-day Fridays that make it easy to go on a reading spree. So for everyone working on choosing your next literary adventure, we've laid out a few possible paths for you.
If you're intrigued by YA fiction, but would like a more original starting place than Twilight, YA author Leila Sales has selected five great titles for you. For those who enjoy the story of a good, cold-blooded murder, we have a true crime list. Passionate home cooks will want to devour the cookbooks chosen by chef Liza Queen. We've got books for music junkies and memoir fans, too, along with books that make perfect accompaniments for your trips to the water's edge..
Because you can never have too many good suggestions, we also polled some of our favorite authors to share their recommendations for a great summer read. We guarantee there's a page-turner waiting for you here.
Meghan Daum, editor of Selfish, Shallow, and Self-Absorbed and author of The Unspeakable:
On my summer reading list is How To Grow Up by Michelle Tea, a San Francisco-based Renaissance woman that might be America's answer to Caitlin Moran. This memoir in essays explores issues around gender, geography, relationships, style and, most of all, socio-economic class (which is arguably the last conversational taboo). All of these subjects fascinate me, particularly the last one, and I can't wait until my desk and to-do list is cleared so I can dig into this book uninterrupted.
---
Charles Graeber, author of the best-seller The Good Nurse, now out in paperback, and currently being developed for film by Darren Aronofsky:
Before the age of graphic novels, and before it was a Times Square attraction, Ripley's "Believe it or Not" was a daily illustrated series that dominated American newspapers. And during the 30's and 40's especially, it also rained cash, love and raw tons of fan mail upon its unlikely bucktoothed cartoonist and creator, R.L. Ripley. Author Neal Thompson got access to the Ripley archive, and spent four years lovingly plowing that wealth into a fun and fascinating page turner. The amusement factor is obvious, since Ripley was essentially already in the business of serving the masses our daily dose of distraction, but Ripley had his Rosebud moments as well, giving A Curious Man: The Strange & Brilliant Life of Robert "Believe It or Not!" Ripley  some soul and so-what. It's well written, with good pacing and clean prose, and if you like your history sprinkled with Ziegfeld girls, shrunken heads, cash-dollars, and cartoons, this may be your book.
Related: Our interview with Charles Graeber and review of  The Good Nurse
---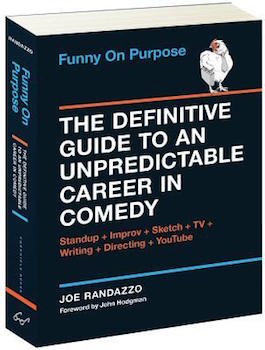 Baratunde Thurston, comedian, podcaster, and author of How To Be Black:
I'm excited and terrified to read Funny on Purpose: The Definitive Guide to an Unpredictable Career in Comedy, by my former Onion colleague to find out everything I did wrong in building my own comedy career. I'm going to be very upset if I learn things Joe could have told me while we were in the elevator together.
Related: Our interview with Baratunde
---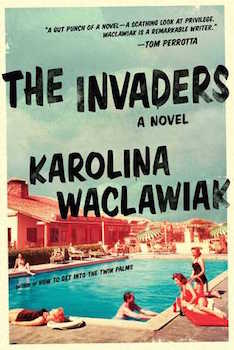 Jami Attenberg, whose new book, Saint Maize, tops many summer reading lists:
Karolina Waclawiak's The Invaders is my pick for the summer! It's a dark and hilarious takedown of the Connecticut country club scene in all its boozy, bitter glory. Such a delicious read.
Related: Our review of The Middlesteins
---
DW Gibson, author of The Edge Becomes the Center: An Oral History of Gentrification in the 21st Century. He reads from it July 1 at Powerhouse Arena:
I just finished The Dog by Joseph O'Neill a few weeks ago and I don't think I've laughed so hard in a long time. And beyond the humor there are fascinating layers to the story that show the reader the absurd lives of the absurdly rich in a place like Dubai, as well as the wrenching experience of coming out the other side of a crumbling relationship. The novel confronts global politics while also successfully exploring deep intimacy—what more could a reader ask for?
Related: Our interview with DW Gibson
---
Emma Straub, whose best-selling book The Vacationers is now out in paperback:
The Royal We, by the Fug Girls, also known as Jessica Morgan and Heather Cocks, is the most fun I have had reading a book all year. Based on Prince William's courtship with Kate Middleton, this book sounds like it should be total froth, but I wept several times, and laughed out loud, and felt irrationally attached to the characters after the book was long gone. A truly perfect summer book for anyone who reads tabloid magazines and/or eats crumpets off of Princess Diana china.
Related: Our interview with Emma Straub