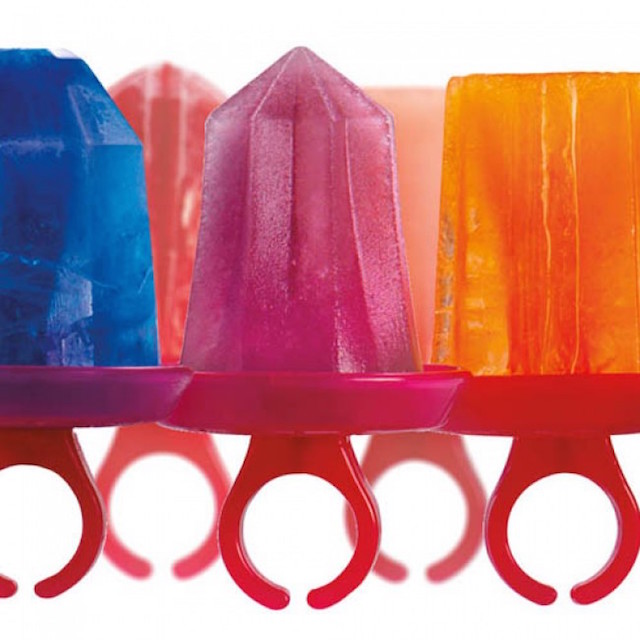 After the Fourth of July, you may have had your fill of grillin' and chillin'. But there are still months of summer weather left to hang outside. In order to make your al fresco dining experiences easier and more fun, we've rounded up some items that will let you make the most of the season, with no grunt work. Get ready to chillax.
Romantic Picnic
Whether you're proposing or just trying to pull out all the stops on your first OkCupid date, an outdoor picnic spells romance. For the ultimate in outdoor luxury, you can't do better than the Gold Picnic Option ($350) from Perfect Picnic, a company that delivers a personalized picnic experience to Brooklyn Bridge Park that includes a bottle of Prosecco, artisanal lunch, the blanket, pillows and clean up.
Maybe you're looking for something more a la carte (i.e. less expensive), so spread out on the grass with a water resistant Picnic Blanket Tote ($24). You've brought the chilled Sancerre, but don't forget the Prism Corkscrew ($18), a sharp-looking wine opener designed by Brooklyn-based design team Fort Standard that you can cap to prevent accidentally laying back on the point. Solving that age-old question of how to prevent your wine from spilling during a picnic is this ingenious Bamboo Wine Table ($22) which sticks directly into the dirt with holes for your stemware.
If you prefer drinking iced tea or lemonade (or calling less attention to your alcoholic bevs), liven up the ubiquitous red plastic cup with some cheerful Susty Party paper straws (starting at $10 for 50 straws, depending on color). Ah, the refreshing taste of summer!