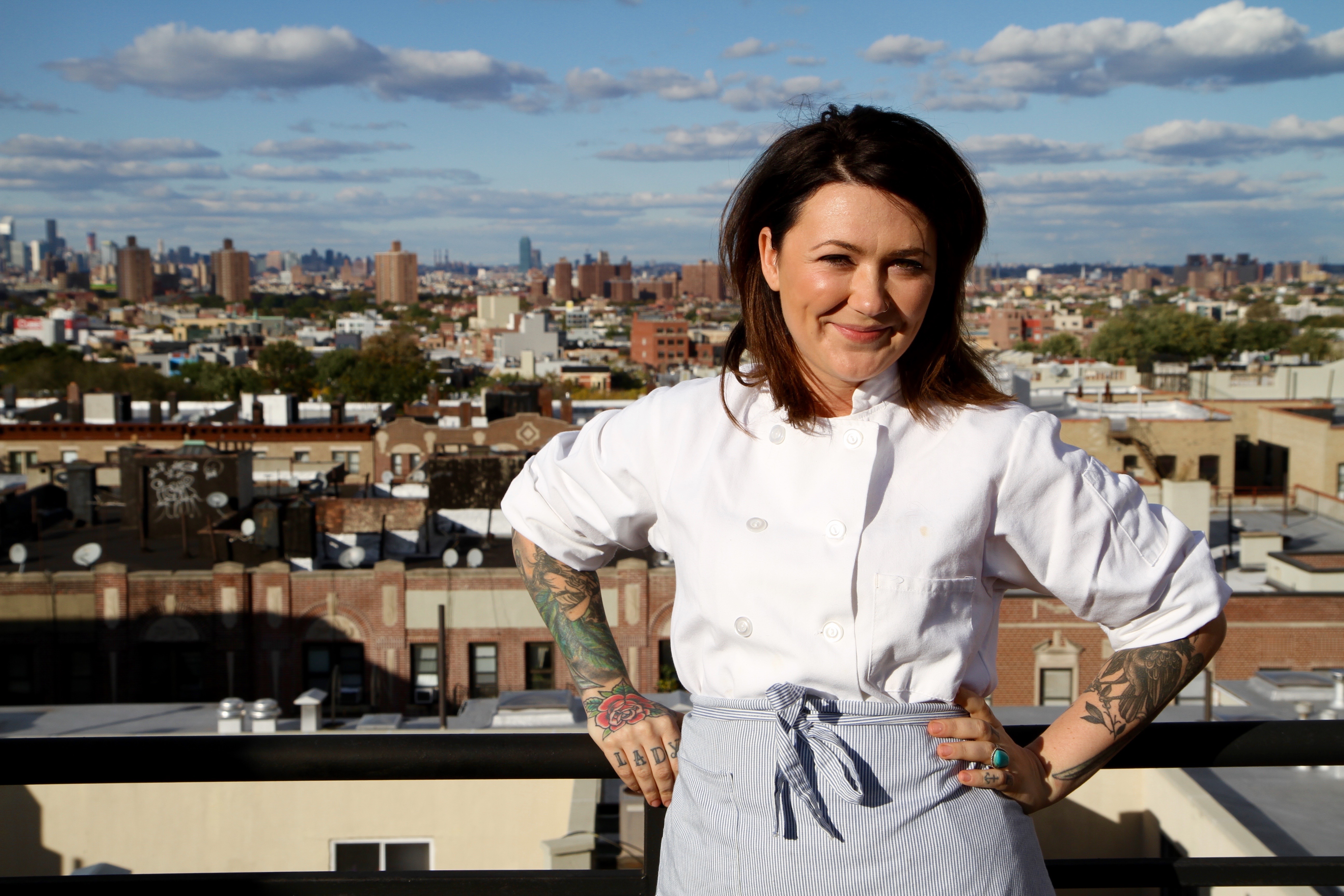 I am a grouch when it comes to food delivery. Despite the absurd number of options—Seamless, Grubhub, Caviar, UberEats, Doordash, Munchery, OurHarvest—I prefer my dinner to come from my kitchen, not a plastic container that traveled two miles in a messenger bag, and not a cardboard box that contains all the ingredients and none of the creativity. (See more grouchiness here.)
But Trivet—a new service delivering seasonable, healthy, locally sourced meals to Brooklynites—surprised me. The bag arrived at my door on a Monday containing neat, well-marked containers and the food was extraordinary. There were flavors I don't cook with, complicated combos and seasonal vegetables I often avoid, and it was all restaurant quality.
For example: a fresh shredded kale salad with roasted carrots, thin slices of red onion, chunks of blue cheese and a cider dressing that was so good I ate it for breakfast, lunch and dinner (and didn't tell my family about it.) I did share the coconut carrot soup, something I would never make or order in a restaurant, but which was silky smooth with little dollops of yogurt and a throaty heat. The roasted parsnips in maple butter had a subtle sweetness and a hint of thyme—and paired well with the cavatelli with fennel-pork sausage and sautéed broccoli rabe. And the cider-braised chicken legs were falling-off-the-bone moist (even three days later).
Trivet was started by working mom Puja Vohra, who hired chef Lauren Gustus to cook for her family and was so impressed by Gustus' delicious, sustainable meals that she helped transform the private service into a business. Now families in almost every Brooklyn neighborhood can order a week's worth of mix and match dishes for $89.99. The bundle includes two proteins (your choice out of four), two salads, two sides, and a soup or dessert. The menu changes weekly and is posted every Thursday, then delivered every Monday-Friday (7-10pm).
The portions are large, shareable and freezable. My husband took some to work for lunch and we were still nibbling on sides a week later. Unfortunately, my kids didn't partake. I think the dishes were a little too sophisticated or complex for their tastes, and a mild but unfamiliar heat or even a smattering of fresh herbs turned them away. There is, however, a new a la carte option that offers simpler dishes like mac and cheese.
Two more advantages of Trivet: It would be a brilliant way to (secretly) prep for a dinner party. And it would make a great gift for new parents. Trust me, those sleep-deprived baby-makers don't need another lasagna.
Trivet Foods. No membership required and new customers get $10 off their first three orders.