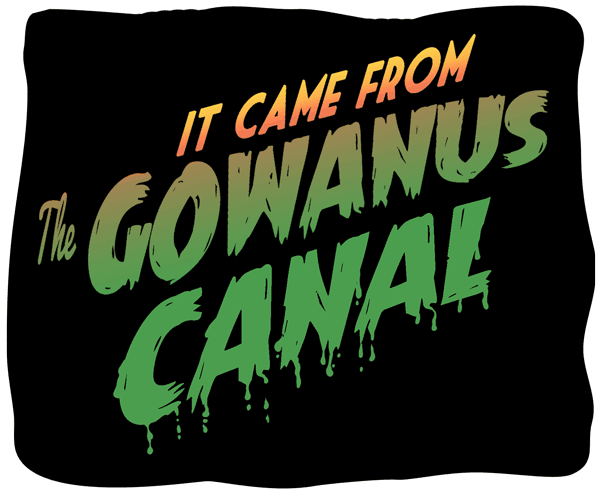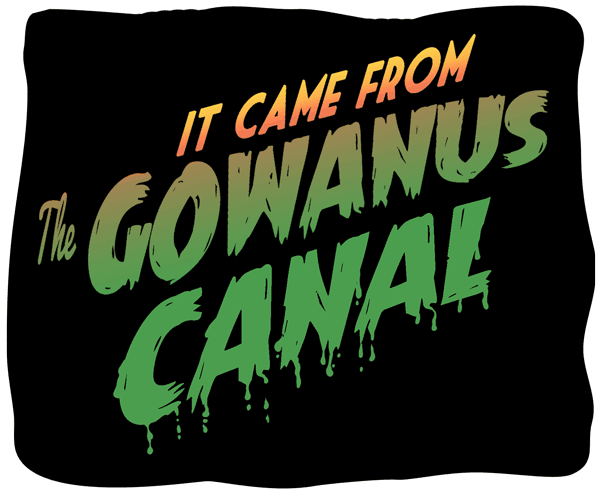 For that urban explorer in your life, the one who is drawn to places like the Gowanus Canal for its ability to spawn three-eyed catfish, there is now the Gowanus Souvenir Shop. Many of the artworks and wares in this shop/exhibition space are inspired by the neighborhood's toxic past and the canal's natural rebirth, with the kind of tongue-in-cheek humor you would expect from a place that glorifies a Superfund site. But you'll also find Brooklyn-made home and beauty goods that simply make eye-catching gifts.
They do have a knack, though, for finding charm in the most unusual of places. This Sunday, Dec. 6, for instance, there is a book launch party for Some Signs by Michael Levin, a limited edition monograph featuring his photographs of "metaphorically sequenced signs of 33 Gowanus businesses," published by Gowanus Souvenir Shop. And on Thursday, Dec. 10, the space is hosting a release party for these faux horror movie posters inspired by the comic book, "It Came from the Gowanus Canal," part of the Tales of the Nightwatchman series by Dave Kelly and Lara Antal. While you ponder your purchases, you can enjoy beer, wine and screenings of campy, deep sea monster movies.
Both events are excellent excuses to check out the shop in person and peruse its eclectic, original gifts. Here are a few to keep your eye out for, all of which are available online.
These gorgeous, botanical printed plates are proof that beauty can spring from the most sullied of places.
A pin up of a girl from a notorious neighborhood riding an octopus/seahorse/mermaid. It's sexy, and hilarious.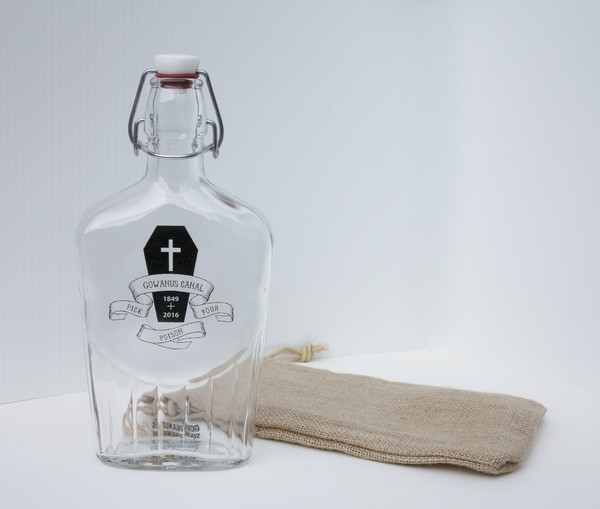 The perfect flask for those who find humor in the macabre.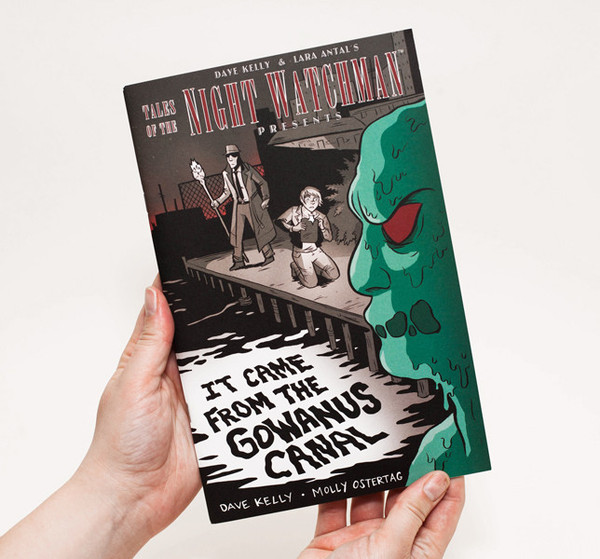 "Something evil is lurking below Brooklyn's Gowanus Canal and it's killing the locals." You need this comic book to find out what it is, and to complete your Brooklyn-themed book shelf.
Hanukkah starts this Sunday. Do you have a quirky set of coasters to gift?