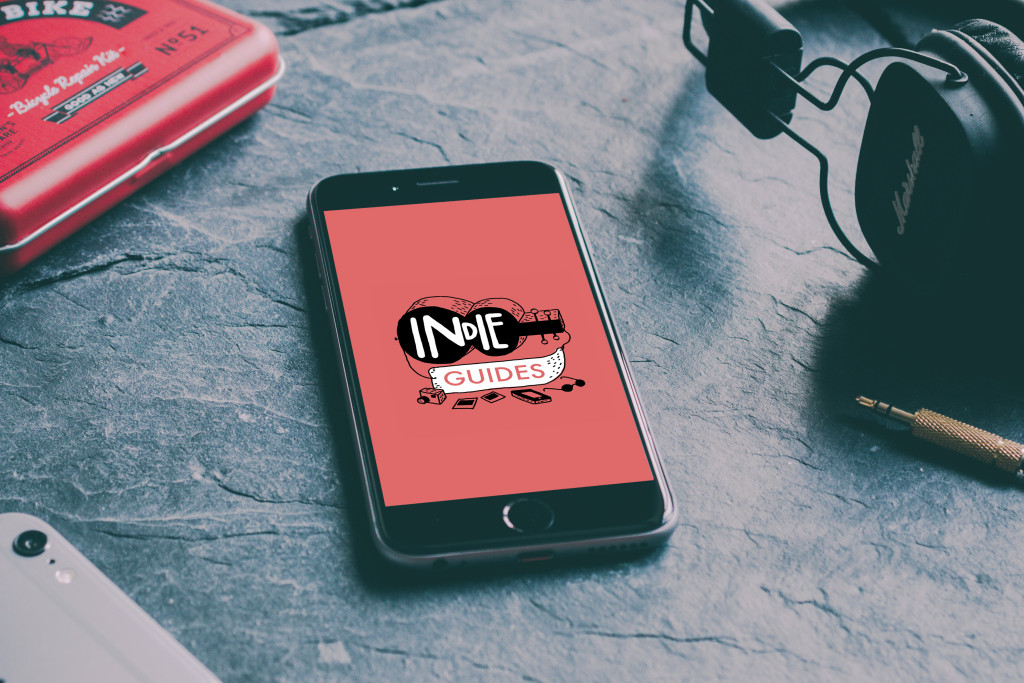 In an age of seemingly endless travel sites (on which every restaurant, museum and coffeehouse has an inscrutable combination of one- and five-star reviews), the best way to create a solid itinerary when planning a trip is to ask friends for travel recommendations. But what if you don't have a pal in Madrid or Berlin?
Enter Indie Guides. Launched in February of 2015 by Paris-based co-founders, Anne Le Gal and Gary Monginod, there are now Indie Guide apps for cities around the world, the most recent of which is their brand-new guide to Brooklyn. Written by locals, the app offers users 50 places to eat, drink, shop and soak in the local culture. The Paris and Montreal are free; the rest, which include Rome, Istanbul, Tokyo and Lisbon, will set you back $1.99 for iPhone or Android.
Indie Guides feel like highly curated insider information because they are. "They are very subjective and personal," Le Gal wrote in an email. "We don't try to cover uniformly a city and to cover 'unmissable' spots. You don't need us to know that you have to go to the Eiffel Tower and Le Louvre when you come to Paris. We only care about little spots we and the authors of the guides like, places you would have difficulties to find when you're not a local and places highlighting the emerging cultural scene of a city."
Le Gal and Monginod are both musicians and there's definitely a sonic bent to their guides–if the thought of seeing a show or going to a small gallery rather than to the most famous museum in the city sounds like a waste of cultural immersion, then these are the wrong travel apps for you. Or at least, you should also invest in another guide to round out your experience. But if you're interested in perusing record shops, drinking coffee or wine alongside locals, and hitting up places that tourists rarely tread, they're well worth the download, as Le Gal and Monginod can personally attest to.
"We went in Rotterdam to try out the guide we had just received from the author…we went and had lunch on the rooftop of a co-working building gathering creatives from different fields," Le Gal wrote. "The place is so uncommon for tourists that the girl eating in front of us immediately engaged us in a conversation. She advised us many places to go to eat local food and even invited us to an impromptu rap and BBQ event organized on the last floor of an abandoned parking lot!"
And what of the Brooklyn guide?
Of course we have quibbles. (Is Brooklyn Chinatown really best represented by a bahn mi place? The Brooklyn Flea moves so often that it might not be such a great choice for a guide for visitors.) Overall though, these are places we'd recommend to visitors and locals alike, many of them particular Brooklyn Based favorites, like WORD, Jalopy, BRIC and Pioneer Works. (For more BB recs, check out this guide to what to do when your parents visit.)
One drawback to the series is that for geographically large cities like Brooklyn (or Tokyo or London), you may not find a full afternoon's itinerary all in one neighborhood, as there are just 50 listings total for each guide. Though, you could also argue that with the proper jumping off point–a cool place to eat lunch, a sweet coffee shop for people watching, a museum you won't read about anywhere else–it's actually very easy to explore a neighborhood on your own.
In addition to the 13 guides they've released to date, Le Gal notes that they are planning on adding Toronto; Saint Petersburg, Russia; Los Angeles; Amsterdam; and Valencia and Barcelona, Spain to their offerings in coming months.
"We don't try to work with professional authors or journalists," Le Gal wrote. "We'd rather find some locals who are real insiders. For example, Eleanor Whitney, who is a musician and writer living in Brooklyn, is a friend of a musician friend. We met her a few years ago and she had been an awesome guide to help us discover the vibrant creativity you can find in Brooklyn. So our authors are locals, and most of them are artists–who better than an artist can make you discover the culture of a city?"