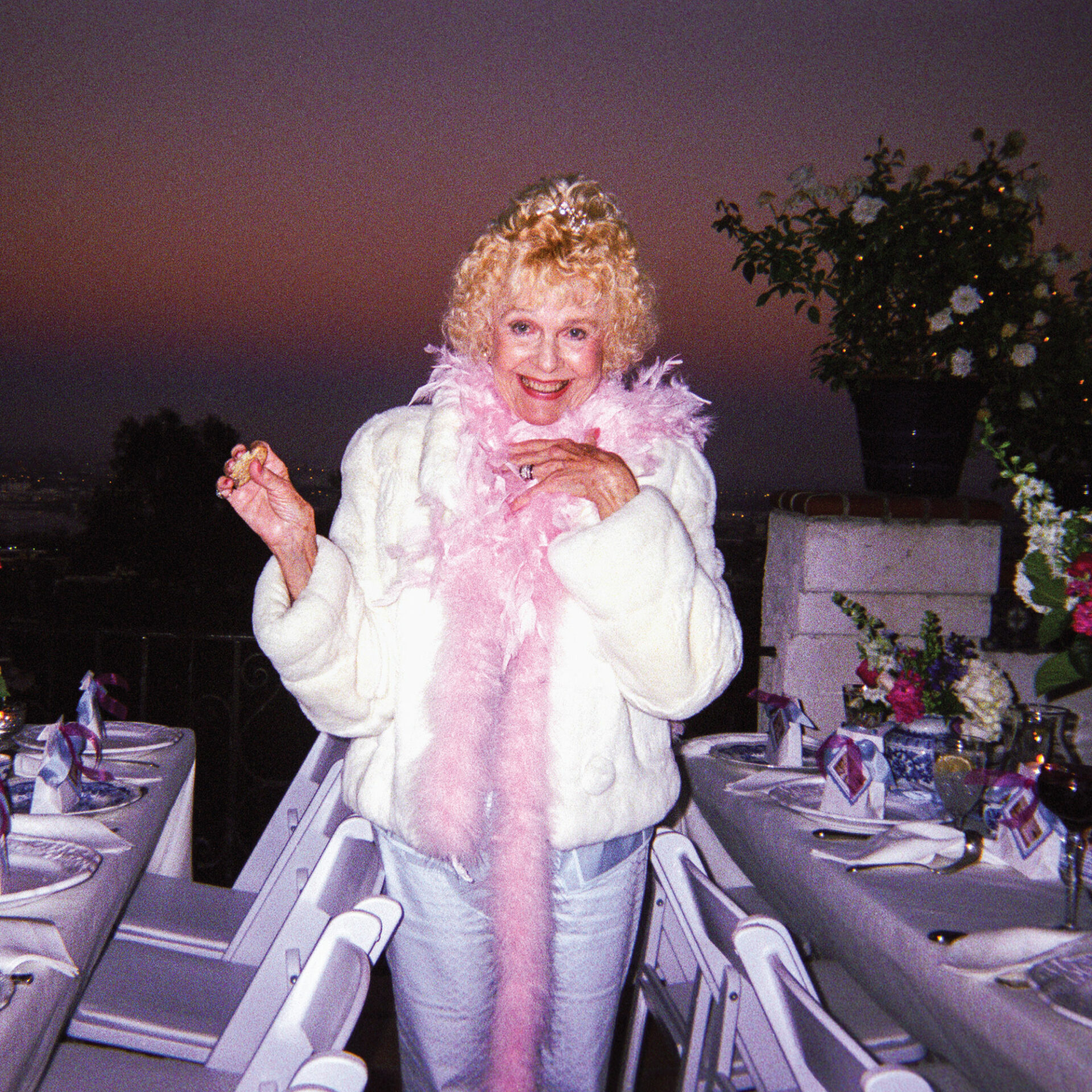 Heather Woods Broderick may not be a household name, but if you're an indie rock fan, you've probably seen her onstage or heard her on record, even if you didn't realize it . For the last couple years, Broderick has been a member of Sharon Van Etten's band, playing keyboards and singing while touring and recording with her.
Broderick has recorded several records, but she hasn't had the opportunity to perform on her because of the intensive touring schedules she has booked with other bands, especially when she was playing with the Danish band Efterklang.
"I did open a couple of their tours in Europe and did some touring on my own in between tours with them," she says. "Other than that, earlier this year I did a two-week tour with Jesse Marchant around the U.S. and then I'm heading out with him again in December. Most of my touring experiences have been playing in other people's bands."
Now the former Brooklyn resident steps out on her own with the recently released Glider–her first record since her 2009 debut album From the Ground. This weekend she's making a homecoming of sorts with a show at the Mercury Lounge. 
Six years is a long time between records. "It's mostly because right after I put that [first] record out, I moved to Europe," Broderick explains. "I lived there for about three years, mostly touring with Efterklang. Then I moved to New York, and as soon as I moved to New York, I started playing and touring with Sharon. The reason for the gap between records was mostly due to not having time at home and time to write."
The luminous Glider was worth the wait. The basic tracks took about five days to lay down in Portland, Oregon. The album features Broderick collaborating with her brother Peter, who is also a musician. "I demoed those songs out as detailed as I could before going into the studio," she says. "So I went in with a pretty clear idea of how I wanted the record to sound. And then I had Dave Gepper who's a Portland based-musician. He's played with a bunch of bands–he currently plays with Death Cab for Cutie. He came in and played all the bass on the record. I had a friend come in and play a guitar solo, and then another friend to come in and play a little bit of trumpet. But other than that, it's all me and Peter playing everything on record."
While the poetic lyrics have an abstract quality to them that complements the dreamy, lush music, they're based on Broderick's own experiences, as was the case on the driving yet lovely "Wyoming."  "That song I wrote about a friend of mine who I knew when I was younger," she says. "We reconnected years later. It's about having a strong connection, but the time never being quite right."

Another track off the record is the rhythmic ballad "Mama Shelter," whose lyrics could be interpreted as Broderick's feeling of homesickness. "That song is basically listing off observations of where friends and family were at that time," she explains, "and how I was feeling frustrated from traveling so much and just wanting to do something else."
The album cover has a good a backstory as any of the songs on Glider–it's a photo of Broderick's grandmother taken at her 80th birthday party, and it's strangely reminiscent of the cover of Live Through This, Hole's 1994 album.
"A lot of people had said to me, 'You should put your face on the cover.' I just never really liked the idea of putting myself on the cover, but I wasn't opposed to the idea of putting someone on the cover," she says. "I spent a lot of time looking at the photo while mixing and it started to make total sense to me. It seems very vibrant and bright and alive, but the composition of the photo is grainy and there's a lot of darkness around her. I liked that juxtaposition and I liked the idea of seeing and hearing dark and light, and I felt that image represented that very well."
While Broderick is based in Portland, she isn't ruling out an eastward move. "I always feel like I'm coming home when I come back to New York," she says. "I don't know–I'm uncertain if I'll stay on the West Coast. It was a place to put my feet down after traveling and my family is here and stuff. It's very likely I'll be moving back to Brooklyn at some point."
Heather Woods Broderick will perform on December 19 at Mercury Lounge, 217 East Houston St., 7:30 pm, $10/$12. Her most recent album, Glider, is out now.