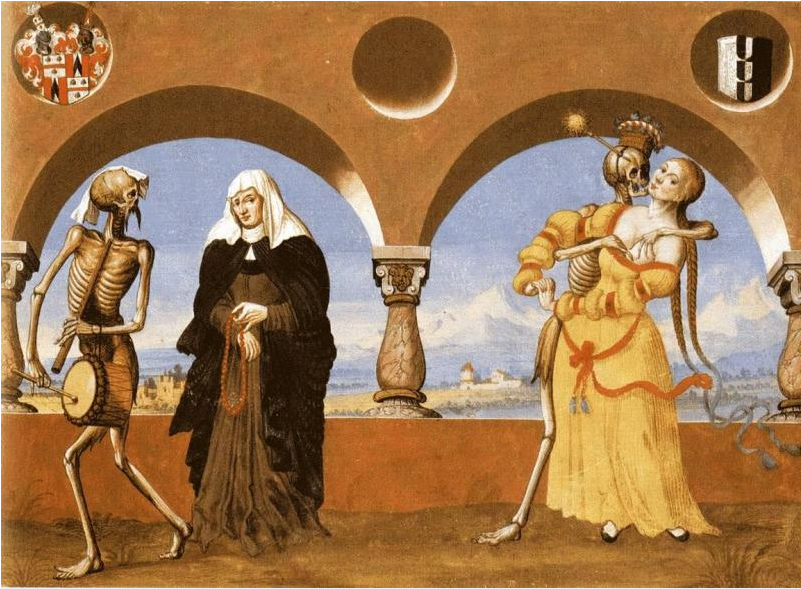 While the fourth month of the year is well-known for being a wet one, I wouldn't recommend taking too many rain checks on the events, shows and outings that are going to start springing up this month faster than the flowers all these April showers are supposed to be nourishing. But just in case the next 30 days do wind up being a complete wash, we've packed this month's culture roundup full of enough indoor activities to keep you occupied until clearer skies prevail.
---
10. If you spent a solid portion of your formative years quoting lines from Dazed and Confused with your friends, then you will probably be as equally thrilled as I am to hear that filmmaker Richard Linklater is back to making stoner flicks. Unlike Boyhood,his heady, critical darling, Everybody Wants Some!!, out in theaters now, feels much more like the type of film that made us fans of Linklater's work in the first place—and introduced us to Matthew McConaughey. The sports-comedy-drama, set in 1980s Texas, follows the freshman antics of college baseball players, and feels like the perfect movie to downshift into summer film season.
---
9. It's hard to believe that French artist Edgar Degas has been dead for a century this year and is only now getting his first solo show in New York City, the focus of which will not be his famous paintings of ballerinas, but rather his prints. The exhibition, now on view at the Museum of Modern Art, features 120 of Degas' rarely seen monotypes, as well as 60 paintings, drawings, pastels, sketchbooks, and prints created by the Parisian artist. Given how long it's taken Degas to get his first solo show, I wouldn't recommend waiting around for his second. Edgar Degas: A Strange New Beauty runs through July 24 at MoMA.
---

8. When it comes to big-screen biopics, actor Don Cheadle's resume is rife with them—Earl "The Goat" Manigault (Rebound, 1996), Sammie Davis Jr. (The Rat Pack, 1998), Paul Rusesabagina (Hotel Rwanda, 2004), D.J. Petey Greene (Talk to Me, 2007). This month, Cheadle is back with Miles Ahead, in which he directs and stars as one of the greatest jazz musicians of all time (sure Kanye would agree), Miles Davis. The film focuses on a reclusive period in Davis' life during the '70s when music took a back seat to his addictions, which might be why Miles Ahead is already being called both unconventional and Oscar-worthy. It opens in theaters on April 1.
---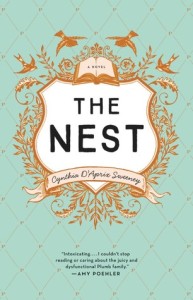 7. Initially, the title of Cynthia D'Aprix Sweeney's debut novel, The Nest, had me picturing plot lines revolving around the dysfunctional domestic lives of parents post child rearing. In actuality, the nest Sweeney is alluding to isn't empty at all, but rather full. It's in reference to the rather large nest eggs four NYC siblings stand to inherit when the youngest of them turns 40—if they can all manage to make it her birthday. Though no longer kids, some of the same sibling rivalries that marred most of our childhoods start to rear their heads as the hallowed day draws near—as does a potential lawsuit that could crack their egg before it has a chance to hatch.
---
6. My Beautiful Broken Brain is a new Netflix docu-series about a Londoner named Lotje Sodderland, who captured her recovery from a brain hemorrhage and stroke, brought on by a congenital condition, that literally left her to rethink life as she knew it. Much of the content was captured by Sodderland herself on her iPhone, with interviews conducted by director Sophie Robinson—and a few Lynchian-level special effects woven in to recreate the cognitive malfunctions, which Sodderland describes as similar to being inside the Black Lounge from Twin Peaks, that she experienced. (David Lynch is an executive producer.)
---
5. Like apps, there's a pop up for everything these days, and that includes magazines. Pop-Up Magazine will bring its spring tour to BAM on April 5 (the fall edition sold out last September), which promises to be a night of real-time storytelling with a lineup of talented people who all have their fingers of the pop-culture pulse in one way or another. This spring's tour includes Radiolab producer Molly Webster, New York Times Magazine contributor Jon Mooallem, LA Times writer Dexter Thomas and artists Samin Nosrat and Miwa Matreyek. Tickets are up for grabs here.
---
4. I wrote about the Morbid Anatomy Museum when it first opened in Gowanus a couple years ago. Ever since then, the full-scale cabinet of curiosities has been one of my favorite places to visit when I need a reminder of just how weird NYC can be. This month the museum is hosting its annual gala/after party on April 12 at the Bell House. The night promises the usual fundraiser activities—drinks, dinner dancing—as well as a few one-of-a-kind experiences, objects and artworks up for auction. If you plan to attend, you'll be in good company—Parker Posey is overseeing this year's celebration.
---

3. Last time I saw The Kills, it was at Terminal 5 for their 10th anniversary show in 2012, and—as the name of Alison Mosshart's and Jamie Hince's outfit implies—they slayed in a way that would make Beyoncé proud. That being said, the westside music venue is one of the city's least intimate settings to take in a show, which is why I'm heading to Warsaw in Greenpoint on April 13 to see the The Kills up close and personal. It's rare for these two to play a venue of this size, which is why it's not surprising the show sold out. Fear not though, there are still tickets up for grabs on Stubhub.
---

2. Controversy has surrounded President Obama's potential Supreme Court nomination since Antonin Scalia's unexpected death in February, but it pales in comparison to the debate that swirled around current U.S. Supreme Court Justice Clarence Thomas' confirmation back in 1991 when allegations of workplace sexual harassment by his former assistant, Anita Hill, turned a traditionally simple judiciary hearing process into the type of drama that is made for TV. You can see what I mean on April 16 when HBO releases Confirmation—starring Kerry Washington as Hill and Wendell Pierce as Thomas. It's a retelling of the events that lead to the closest Supreme Court confirmation vote since the 19th century (until perhaps now). Let's hope it doesn't reignite the debate on how to pronounce "harassment."
---

1. Finally, after months of speculation, on April 24, we'll (maybe) get the answer to the one questions that's been plaguing pop culture since last spring—and no I'm not talking about Donald Trump really winning the Republican Party nomination. I'm talking about whether or not Jon Snow is dead, alive, or somewhere in between, possibly inhabiting the body of his beloved direwolf, aptly named Ghost. We will hopefully get an answer, as well as a chance to catch up with the entire cast of Game of Thrones, when the show returns for a sixth season later this month.