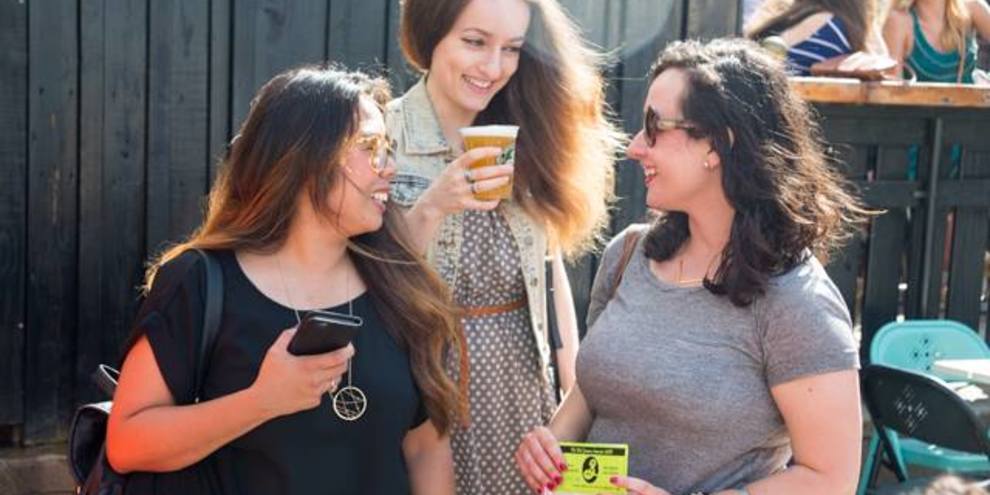 Our Immersion series with Brooklyn Brewery, where we line up four beers, lunch and a ton of neighborhood deals for $25, returns on May 21, and we've got quite the day planned for you in Cobble Hill.
But first, we'd like to clarify something. Angry Wade's, the Smith St. bar that was widely reported to be closing its doors in January, is not shuttering anytime soon. In fact, the bar is one of our Brooklyn beer stops on the Total Cobble Hill Immersion.
Also new this year—we're giving away door prizes to random Immersion goers who check in at 61 Local between noon and 1pm on Saturday. Yes, this is a coy way of getting your tushes to the Immersion on time. But you could also win some sweet prizes, like brunch for two at Veklsers or a travel gift set from Diptyque.
As you make your way from 61 Local, Angry Wade's, Buschenschank and Fawkner for your Brooklyn brews, be prepared for some pitstops. This is one of Brooklyn's best corridors for retail therapy, and we lined up a lot of deals to brighten your wardrobe, stock your fridge, and eat your heart out. Check out the full list below and get a ticket before the Immersion sells out.
---
---
---
---
---
---
The 20 Total Cobble Hill Immersion deals to date:
-1 free beer at 61 Local
-1 free beer at Angry Wade's
-1 free beer at Buschenshank
-1 free beer at Fawkner
-Lunch at either 61 Local, Fawkner, Lobo or Red Star
-$3 beers at Jakewalk
-$3 beer at Vekslers
-20% off cheese at Stinky Bklyn
-20% off all purchases at Woods Grove
-a gift with any purchase at Habit
-free brow shaping or tinting at Shen
-a free small pastry when you purchase one of the same value at Court Pastry Shop
-free bottle of housemade BBQ at Paisanos Meat Market with purchase of $20 or more
-large ice cream for price of a small at Van Leeuwen
-20% off any purchase of $100 or more at Roux Roux Gallery
-Free deluxe travel-sized Eau de Toilette with any purchase at Diptyque
-10% discount on Clare V. goods and free monogramming with purchase of any Clare V. bag
-25% of any cookies, bars and whoopie Pies at One Girl Cookies
-Two slices and a soda for $5 at Layla Jones
-Buy a taco, get a second for $2 at Fatty Daddy Taco
All this, for just $25. Tickets on sale here.