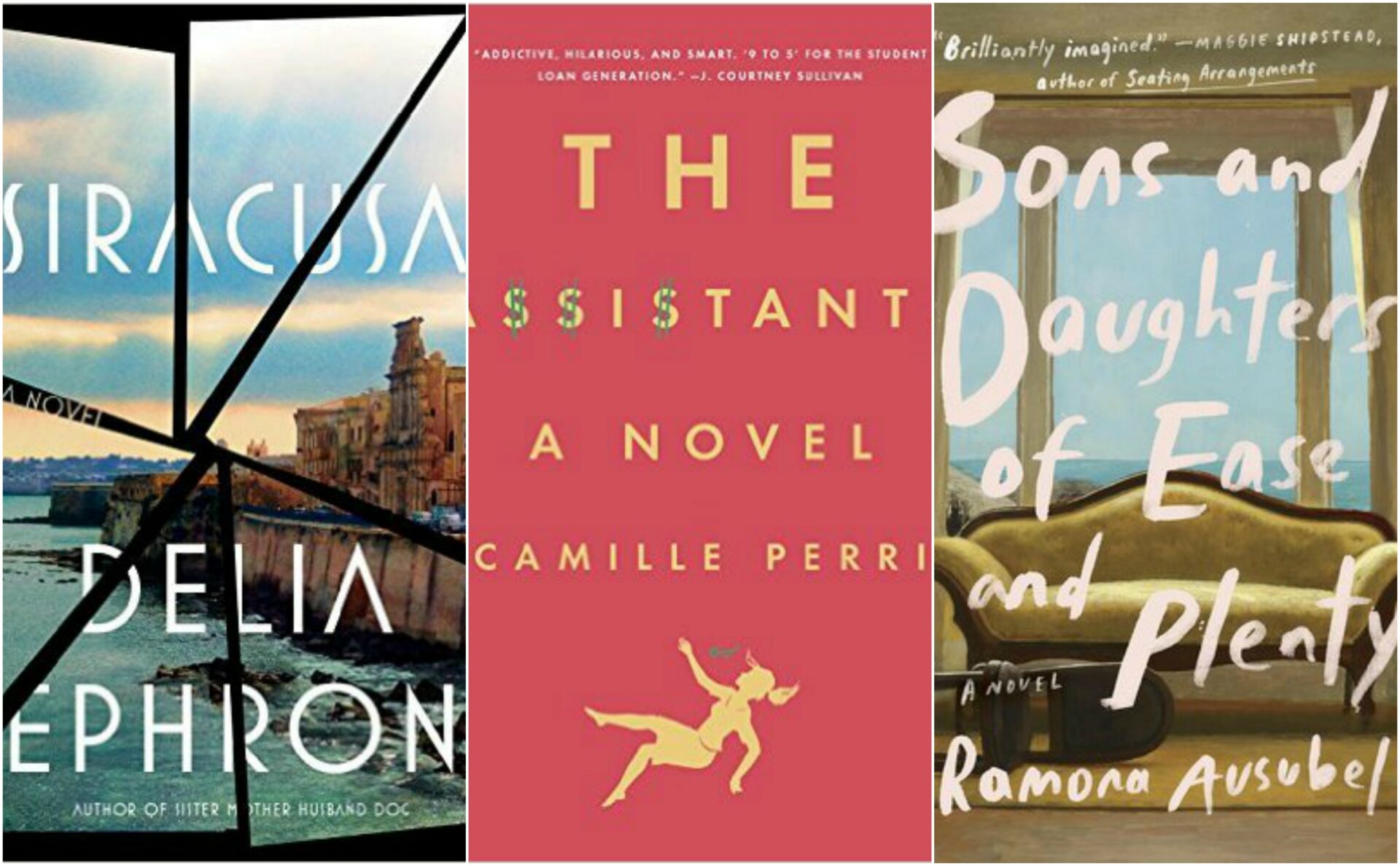 Whether you're playing hooky and enjoying the beach on a non-crowded weekday, curled up in a hammock on a proper vacation, or holed up in your bedroom because it's the only air conditioned spot in your apartment, summer is full of moments to lose yourself in a book. Here are five novels that embody the escapism of the season. They're fluffy, they're fun and they're all page turners in different ways, a crucial element for a summer book that has to compete for your attention with outdoor movies, rooftop drinks and free concerts. We've created a beach read rating system that is a scale of 1 to 10, 10 being as compulsively, pulpily page turning as Gone Girl and 1 being as vacation not-ready as As I Lay Dying, the tale of the worst road trip in history.
And, if fiction just isn't your bag, check back next week for our round-up of memoirs and non-fiction.
---
Sweetbitter
Beach read rating: 9 bottles of sunscreeen
Ideal setting: A city park on a weekday afternoon when you have time off, but can't afford to travel. Just you, the book, and some concealed wine.
The waitress-protagonist of Stephanie Danler's roman a clef by way of restaurant (a thinly veiled version of the Union Square Cafe), arrives nearly contextless. Her name, Tess, doesn't even appear until halfway through the book when she wins an award at a Christmas party. We know only that her mother left early, that her town was founded on "the twin pillars of football and church," and that she believes she was born not in that unnamed place, but "in late June of 2006, when I came over the George Washington Bridge at seven a.m. with the sun circulating and dawning, the sky full of sharp corners of light." This blankness, which initially felt insubstantial, turned out to be a virtue, as the narrative describes how her job, her co-workers, and New York City itself molds Tess.
---
Sons and Daughters of Ease and Plenty
Beach read rating: 6 bottles of sunscreen
Ideal setting: On a family vacation when in need of perspective on your own parents.
Fern and Edgar Keating, the young, wealthy couple at the center of Ramona Ausubel's novel Sons and Daughters of Ease and Plenty, come from the kind of homes where, as Ausubel writes of their money, "there had been so much for so long, the kind of sums that seemed immune to depletion."
Well, the money is gone, and a cold shower of a phone call from Fern's family lawyer following the death of Fern's parents sets the young couple and their three children into a tailspin that begins at their idyllic Martha's Vineyard summer house over Labor Day weekend in 1976. Edgar must decide whether to go work for his father's steel company to support his family and abandon his dreams of being a novelist (the novel was about a son who walks away from his father's steel money) or whether either Fern or Edgar can find a way to support their family and give up the lifestyle they've become accustomed to. Maybe they'd both have to find other jobs.
If your reserves of sympathy and interest are suddenly as depleted as Fern's family fortune, take heart. The Keatings may be selfish, but they are also fascinating in how they react to the news.
---
Siracusa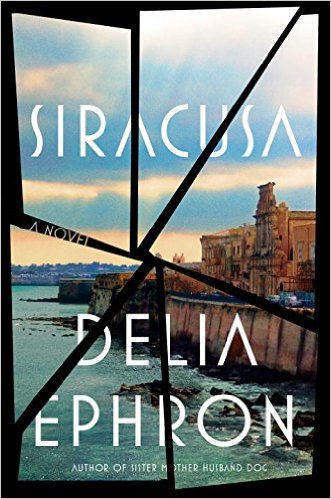 Beach read rating: 10 bottles of sunscreen
Ideal setting: Take this on the train to the Rockaways and back–the trip will seem so much shorter and you may just finish it in one go.
It's hard to imagine a better beach read than Siracusa, the new novel from Delia Ephron. If this was a movie, which it surely will become, the pitch meeting would go, it's The Vacationers, meets The Talented Mr. Ripley, meets Gone Girl.
Two couples, Lizzie and Michael; and Taylor and Finn, plus their 10-year-old, Snow, go on vacation together in Italy. Lizzie, a journalist who is struggling to find work and relevance, and Michael, a famous playwright who made a name for himself at a very young age, live in New York. Finn, a chef with whom Lizzie had a brief fling years before, and Taylor, live in Portland, Maine, where she runs the local tourism board and parents Snow so intensely that the child barely speaks to other people.
Each chapter of the novel is told from a different character's perspective, a narrative trick that would feel cheap in the hands of a less capable writer and pointless in the service of a less psychologically driven plot. It begins with Lizzie looking back on the trip to Rome and then Siracusa, in Sicily, which, though she provides us with no specifics, clearly ended in tragedy. The Rashomon structure is like reading the internal monologues behind the small talk at dinner party thrown by your boyfriend's ex who invited you both over because they still have chemistry and she wants to show that off in front her new boyfriend, whom you strongly suspect is a real douchebag.
Except it's all so much darker than that.
---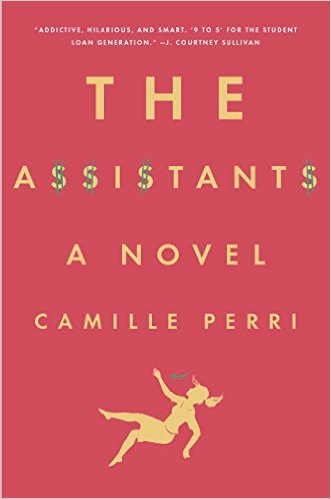 The Assistants
Beach read rating: 7 bottles of sunscreen
Ideal setting: Read this outside, on your lunch break while eating the sandwich you brought from home because you can't afford to get a salad from Pret AND go on vacation this summer.
The Assistants by Camille Perri could not feel more of-the-moment if it tried. Narrator Tina Fontana lives in a crappy apartment in Williamsburg and works as an underpaid, harried executive assistant to a media mogul with more money than god. Through an accounting quirk she receives a reimbursement check for a work expense that had already been refunded to her credit card, in nearly the exact amount of her outstanding student loans.
Actually, let's back up a bit, because it is important to define the "accounting quirk."
Her boss, Robert Barlow, needs to fly to fly to L.A. from New York, but his private jet is being repaired. He instructs her to book a last minute, first-class flight, have the seats around his empty and to make sure that he gets it for free, because well, he is who he is. "What amounted to buying out half of first class on a flight that would be leaving almost immediately, Robert wanted for free. And he expected it to be done as simply as saying, 'Hold the mustard,'" Perri writes. Tina ends up putting the nearly $20,000 ticket on her credit card to make the whole thing happen, but in the course of her request for the comped tickets, the airline refunds her, but after she has filed the for the expense. Voila. She intends to rip it up, but after a miserable day at the office she impulsively uses the check to pay off her student loan.
---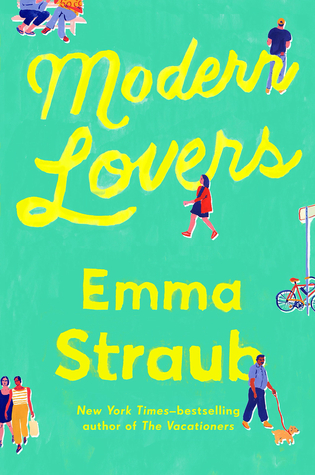 Modern Lovers
Beach read rating: 6 bottles of sunscreen
Ideal setting: Read this on a blanket in Prospect Park, and or spend a leisurely afternoon in a Ditmas Park cafe like Madeline so you can take a house tour of the imaginary homes of the characters afterward.
If this were the one of the last summers you had with your kid before he left for college, it would be natural to begin reminiscing about your own not-quite-adult self, and reflect on how little time it took for your child to reach the same exact moment of uncertainty and promise. But let's say you happened to be married to one of your college boyfriends, and living across the street from your best friend from college–the situation in which we find the we find the characters in Emma Straub's new novel, Modern Lovers. The nostalgia would be inescapable, then. Your past, present and future would co-exist in every room, every glance, every moment.
Why these close-knit, well-drawn characters settled so close to each other, and did not drift apart, at least to different neighborhoods, like most of us do from the friends we met in our 20s, requires a tiny leap of believability, but it is an establishing shot that tells us that we will not be traveling very far with this coterie. Their relationships have barely strayed from their college years, and that, in large part, is the source of their mid-life crises.