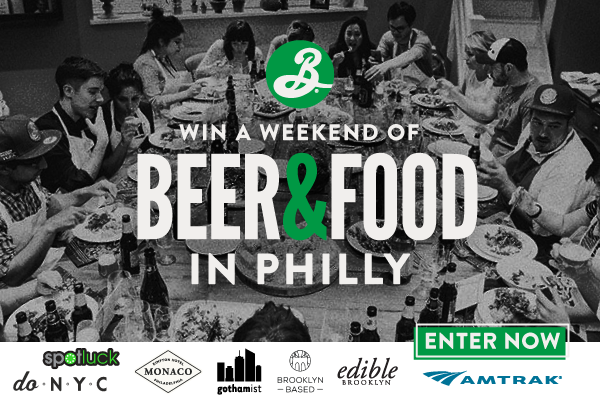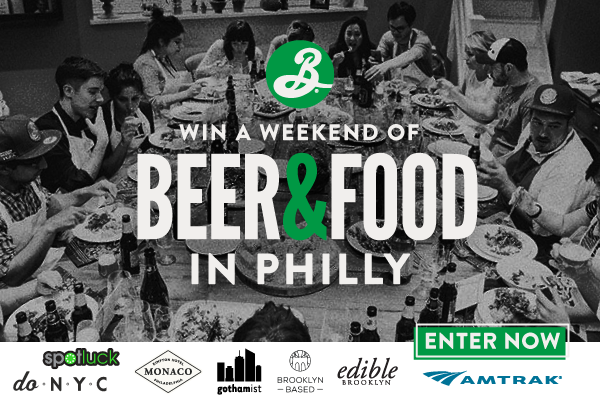 If you live in Brooklyn, then you already know Brooklyn Brewery through their beers on tap around the city, the events they host at their tasting room, and (of course) the neighborhood Immersions they help us produce. But for all the cities where they're not the hometown brewery, they've created the MASH, an immersive event that brings good beer, food and music to cities around the U.S. and Europe every summer. The next stop is in Philly, and we're sending one lucky winner and a guest to get in on the fun.
The grand prize includes an all-access MASH pass–which means starting Thursday, August 25, you'll have four days to explore Philly and enjoy a beer-paired dinner, a night of live music, a tricked out venue that hosts a beer festival called Beer Mansion, and an Immersion-like tour. We've also lined up hotel accommodations at the Kimpton Hotel Monaco Philadelphia, tickets there and back on Amtrak, plus a dinner for two courtesy of Spotluck.
The all-access passes aren't for sale to the public–you can only get one if you win. Enter now and we'll notify the winner by July 28, plenty of time to add an awesome weekend in Philly to your summer calendar.