When Johnny Cash sang about falling into a burning ring of fire, we're pretty sure he was talking about living in New York City in August, which is why this month's culture roundup is replete with ways to keep it chill indoors—like a new Ellen Page film that offers the perfect excuse to Netflix and grill—as well as a few reasons to brave the heat, including MoMA PS1's final installation at Fort Tilden.
10. Not that we need an excuse to head to the beach in August, but Katharina Grosse's installation, Rockaway!, at Fort Tilden's aquatics building is reason enough to hitch a ride to the Rockaways. To call Grosse's latest work site-specific is kind of an understatement, seeing as how the German artist transformed the decaying building, which never bounced back after Hurricane Sandy and will be demolished after the exhibition closes in November, into her canvas, spray painting it in electric hues of oranges and pinks inspired by a beachy sunset.
---
9. Despite the myriad of issues surrounding the management of this year's summer Olympics, I still plan on tuning in to see Michael Phelps potentially make more history in the pool, Simone Biles be an all-around badass in women's gymnastics and the rest of Team USA go for the gold, starting Aug. 5 with the opening ceremony.
---

8. Metrograph hasn't been open long, but the LES cinema is slowly becoming my favorite place to take in a film. This month, I'm heading to Ludlow Street to see The Seventh Fire, a documentary by director Jack Pettibone Riccabono, which explores the violent and destructive drug culture on a Native American reservation in Minnesota through the experiences of two of its most powerful gang members—Rob, a repeat offender facing his fifth stent in prison, and Kevin, a Native teenager trying to break into the black-market business.
---
7. It should come as no surprise that PJ Harvey's upcoming concert at Terminal 5 on Aug. 16 sold out pretty much as soon as tickets went up for grabs. The broody, British musician is currently touring her ninth solo album, The Hope Six Demolition Project, which Rolling Stone named as one of the 45 Best Albums of 2016 So Far. If you didn't click quick enough to score tickets to the show on the 16th, you're in luck: The venue has added a second show on Aug. 15 tickets to which go on sale at 10am tomorrow.
Photo: Maria Mochnacz/PJ Harvey
---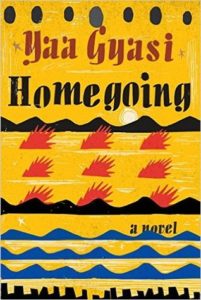 6. There's time to get in at least one more beach read before Labor Day puts an unofficial end to summer. If you're still looking for a contender, consider picking up a copy of Homegoing by Yaa Gayasi. Being born in Ghana and raised in Alabama left Gayasi with a unique perspective that she weaves throughout her debut novel, which is both historically and geographically sweeping in scale. From 18th-century Ghana to the Harlem Renaissance, it follows the fates of two half sisters whose lives take on entirely different trajectories when one is sold into slavery and the other marries a slave trader.
---
5. Before Bill Cunningham, the beloved street photographer who passed away in June, hopped on his bike and started capturing the cultural zeitgeist of New York City, Diane Arbus was snapping citizens from Times Square to Coney Island. Unlike Cunningham's work, which started appearing in weekly columns for the New York Times in 1989, the majority of Arbus' images have never been seen by the public until now. A new exhibition of her earlier work, which includes over 100 photographs—of children and eccentrics, couples and circus performers, female impersonators and Fifth Avenue pedestrians—is currently on view at The Met Breuer, which acquired her archive in 2007.
---
4. If you missed Sharon Jones' season-opening concert for Celebrate Brooklyn!, you have another chance to hear a powerhouse performance from the singer this summer thanks to the new documentary Miss Sharon Jones! currently screening at IFC Center. The film focuses on a year in the life of Jones, who has been called "the female James Brown," as she attempts to beat another bout of cancer and stage a comeback. It was directed by two-time Academy Award-winning director Barbara Kopple and is in theaters at IFC through Aug. 4. If you can't make it to the theater in time, the doc will also be on demand this fall on Starz.
---
3. It's been a minute since Ellen Page appeared on screen, but the Canadian actress is back with a new Netflix Original Movie, Tallulah, which premieres tomorrow. The premise of the feature film seems particularly fitting for Page, who entered our pop-culture consciousness playing an unexpected mother to comedic aplomb in Juno. In Tallulah, Page plays a drifter who decides to kidnap a baby from his neglectful mother and attempts to pass him off as her own. The dramatic comedy reunites Page with her Juno co-star Allison Janney, and was helmed by Sian Heder, a producer for Orange is the New Black.
---
2. Come the last weekend in August, you'll find me at Commodore Barry Park for the annual Afropunk Festival and it's not just because I live in the neighborhood. This year's lineup, which includes the likes of Living Colour, Ice Cube and Angel Haze, is as eclectic as ever, and tickets are up for grabs here.
---
1. Between her hat collection, the fact that she spends her downtime as a doula and her ability to make ex-boyfriends publicly apologize to her mother because they broke up with her, it's easy to forget that Erykah Badu's pop-culture status stems from her music, but for anyone who needs  a refresher, Badu is playing at the new Ford Amphitheater in Coney Island on Aug 3.
---
And last but not least–we also want to plug our free, August indoor movie series with the Brooklyn Historical Society. Our first selection of Brooklyn on Screen–Spike Lee's Do the Right Thing--is oversubscribed but we hope you join us for Moonstruck and The Warriors–free with RSVP!