It is 100 percent a total cliché to talk about the seemingly ever-increasing speed of the passage of time, but humor us here for a minute. How did it get to be September 8 all of the sudden after an August that felt like it lasted forever? And when will it be sweater weather? There's plenty of September left (and longish, warm days, judging from the current heat advisory) to enjoy outside, as well as all of the excitement of the beginning of New York's cultural season, packed with book festivals, art shows and finally, some movies we actually want to watch. Here are eight happenings we're excited for this month. Go forth and plan.
1. When we first wrote about the web series High Maintenance back in 2013 we had no idea that it would one day become a fully fledged comedy on HBO. Watch New York City's favorite weed dealer on a bicycle deliver dope to all manner of hilarious urban stereotypes (you may even recognize yourself), starting September 16 at 11pm. 
---
2. Landfill Harmonic is a remarkable documentary about a community built around Paraguay's largest garbage heap. The film follows a children's orchestra that plays only instruments built from scraps from the landfill and the extraordinary way they've connected their town to the larger world. The documentary has played at film festivals around the world, but makes its New York debut on September 9. Read our full review.
---
3. Do you have kids? Do you have friends with kids visiting you in September? Take a gander at our kids' culture calendar with 12 sweet ways to enjoy yourselves with the underage set this month that includes a pencil store (probably just as fun for most adults), a wild and crazy playground on Governors Island (there's an adult event there, too), and a secret PYO apple spot.
---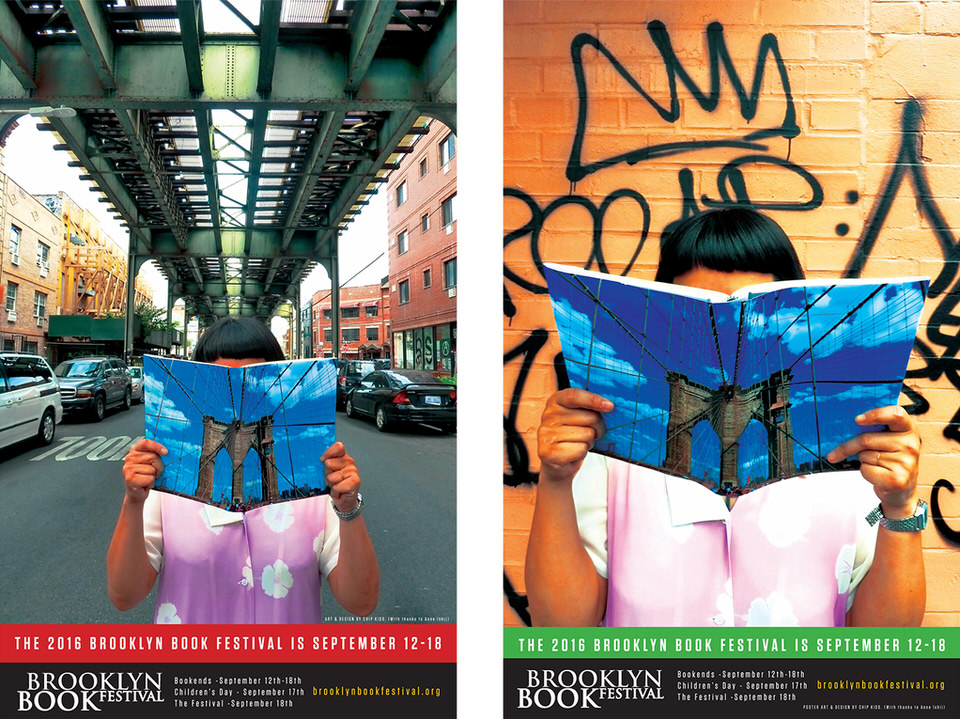 4. Every September the Brooklyn Book Festival reminds us just how much local literary talent we're lucky to live amidst. In addition to a special set of events for young bookworms on Saturday, September 17, there's a full week of events starting on September 12, culminating in the festival on Sunday, September 18. We're particularly looking forward to a panel titled, Something Strange in the Neighborhood with writers Helen Phillips (who we interviewed recently), J. Robert Lennon and Kaitlyn Greenidge.
---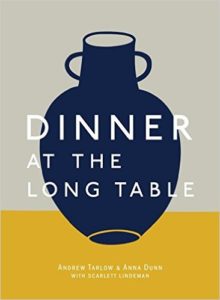 5. If you've ever eaten at Diner, Marlow & Sons, Romans or Reynard, you know that Andrew Tarlow, the restauranteur behind all these Brooklyn landmarks, has a distinctive aesthetic and experiential vision. Dinner at the Long Table, a book that Tarlow wrote with Diner Journal editor Anna Dunn and other culinary collaborators, identifies the genius behind his restaurants in the simplicity of cooking and eating good food with people you love. It's coming out on September 27, and will surely prove itself to be an essential companion as we move into dinner party season.
---
6. The Brooklyn Night Bazaar is reopening on September 9 in a new venue that's a match made in Brooklyn heaven. The combination music venue, flea market and food festival lost its Banker Street space to BMW back in 2015, and is moving into Polonaise Terrace, a Greenpoint catering hall and grand event space that closed in 2013. There are still tickets available to the special grand re-opening Clap Your Hands Say Yeah show on Friday, September 9 at 7pm and we're thrilled to add the Night Bazaar back into our weekend plans.
---
7. The new exhibit Take Me (I'm Yours), which opens at The Jewish Museum on September 16, explores what it means to own a piece art by displaying work that visitors can take home with them, much of it site specific. Take Me includes pieces from 42 international artists and was first mounted in London in 1995 by curator Hans Ulrich Obrist and artist Christian Boltanksi. We'll update you with a full review once it opens.
---
8. Thanks to smartphones and their remarkably tiny and convenient cameras, photography seems to permeates every moment of our lives. Photoville, a massive installation of photography that will be displayed in shipping containers in Brooklyn Bridge Park from September 21-25, feels vital and fresh each year, showcasing thousands of images that remind us just where we are in time. This year's show, the fifth and biggest to date, includes curated work that documents the water crisis and economic nightmare that is Flint, Michigan, the volatile and insane world of American politics, the battle against zika in Brazil and the LGBT community Orlando in the wake of the Pulse Nightclub mass shooting this spring.