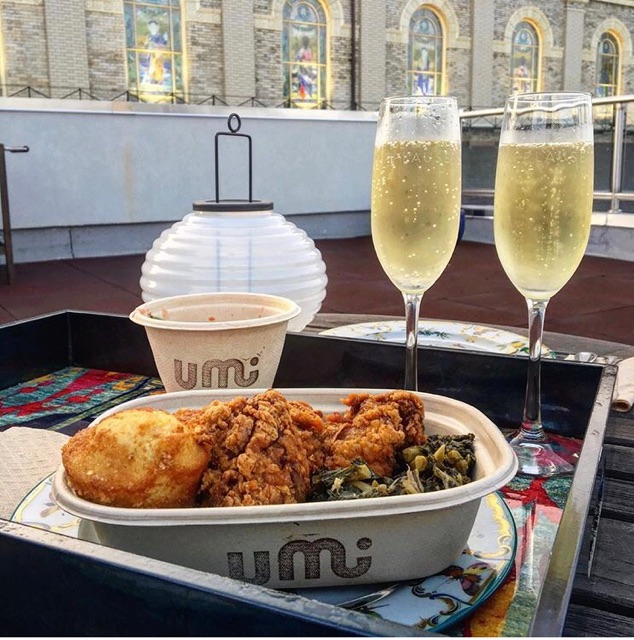 Enjoy your first Umi meal on us! Use code "BkBased" at checkout when you order through the Umi app. And come see us at One More Bite on Sunday, Oct. 23!
Umi is home cooking, delivered. We work with a passionate community of local cooks who create small batches of their signature dishes each night, just for you. Real food made with ingredients you can pronounce. Whether it's Indian, Thai, gluten-free, homestyle Southern, or whatever your heart desires, Umi Kitchen has the perfect cook making exactly what you're craving, and delivers the taste of home cooking without the work.
Simply order through the app, check out with a specified time window and an Umi Kitchen meal is delivered right to your door, ready to enjoy. You can order ahead for the week, or up until 2pm the day of, so planning on a home-cooked meal for dinner has never been easier.
Enjoy and be sure to share your home cooked Umi and chill night on Instagram and Twitter with #BringUmiToMe.